"American runs on Dunkin." The slogan has been around since 2006 and has served as the cornerstone of Dunkin Donuts. When it comes to Christmas Day, however, the coffee and doughnut authority decided to give its many of its employees the day off. Preferring to provide their workers with a good tidings and holiday cheer, the doughnut factory will be leaving its competitor, Starbucks, as the go-to source for caffeinated jolts and pastries on Christmas.
For many Dunkin Donuts locations, Christmas Day is the only holiday observed, though stores are known for having reduced hours for "Employee Appreciation" days and team meetings. Stores may be closed on Christmas, but they were open on Christmas Eve, making it possible to stock up on munchkins or a dozen donuts for the hectic morning that follows.
---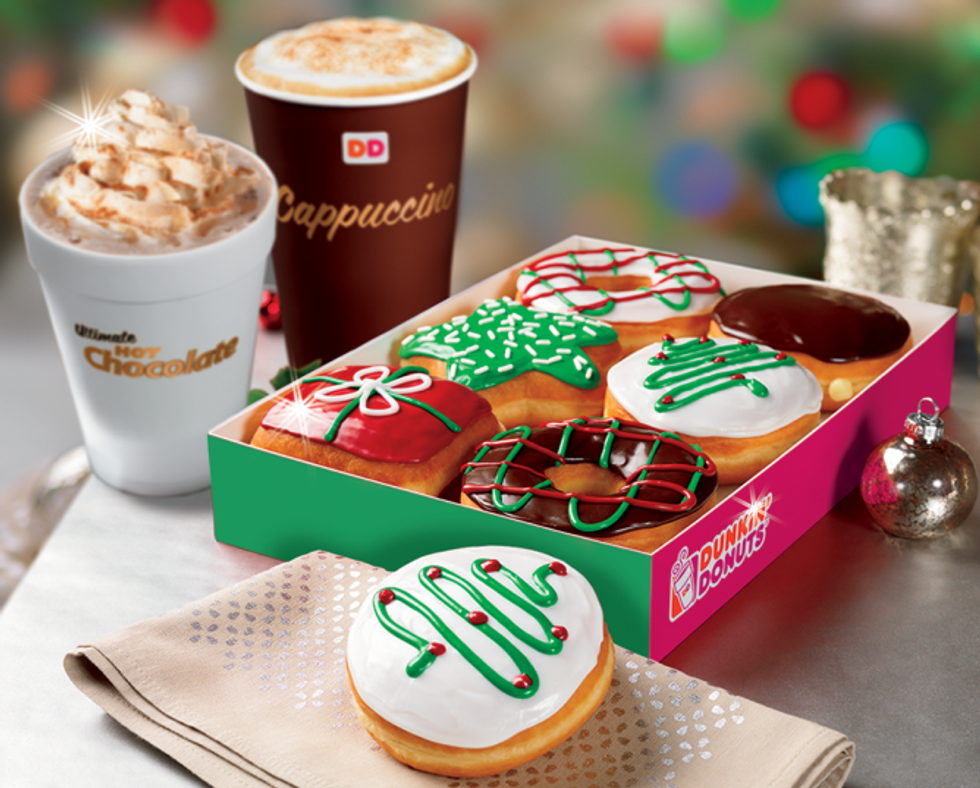 Source: Dunkin Donuts
Beyond Christmas, America's favorite doughnut will be available on New Year's Eve and New Year's Day. For specific hours on those holidays, refer to the Dunkin Donuts store locator. Phone calls can also be routed to 1(800)447-0013 for questions on individual locations and franchising opportunities.
Other locations that are open and sell coffee include 7-Eleven, Sheetz, and Circle K. Each of these convenience stores will retain their 24-hour schedule during Christmas Day and will be open from morning to evening.
For fresh doughnuts, Albertsons' grocery stores will also be open on Christmas and offer a full bakery of fresh pastries, bagels, and donuts.