The first day of the civil fraud trial of former Republican President Donald Trump and his two eldest sons and top executives of the Trump Organization began on Monday with opening statements in Manhattan's New York State Supreme Court.
In response, MAGA minion and political commentator Dom Lucre shared a mockup of a courtroom sketch on X—formerly Twitter—depicting Trump with an interesting companion. Trump later shared a screenshot of Lucre's post on Truth Social.
Lucre's X post was captioned:
"This is the most accurate court sketch of all time. Because nobody could have made it this far alone."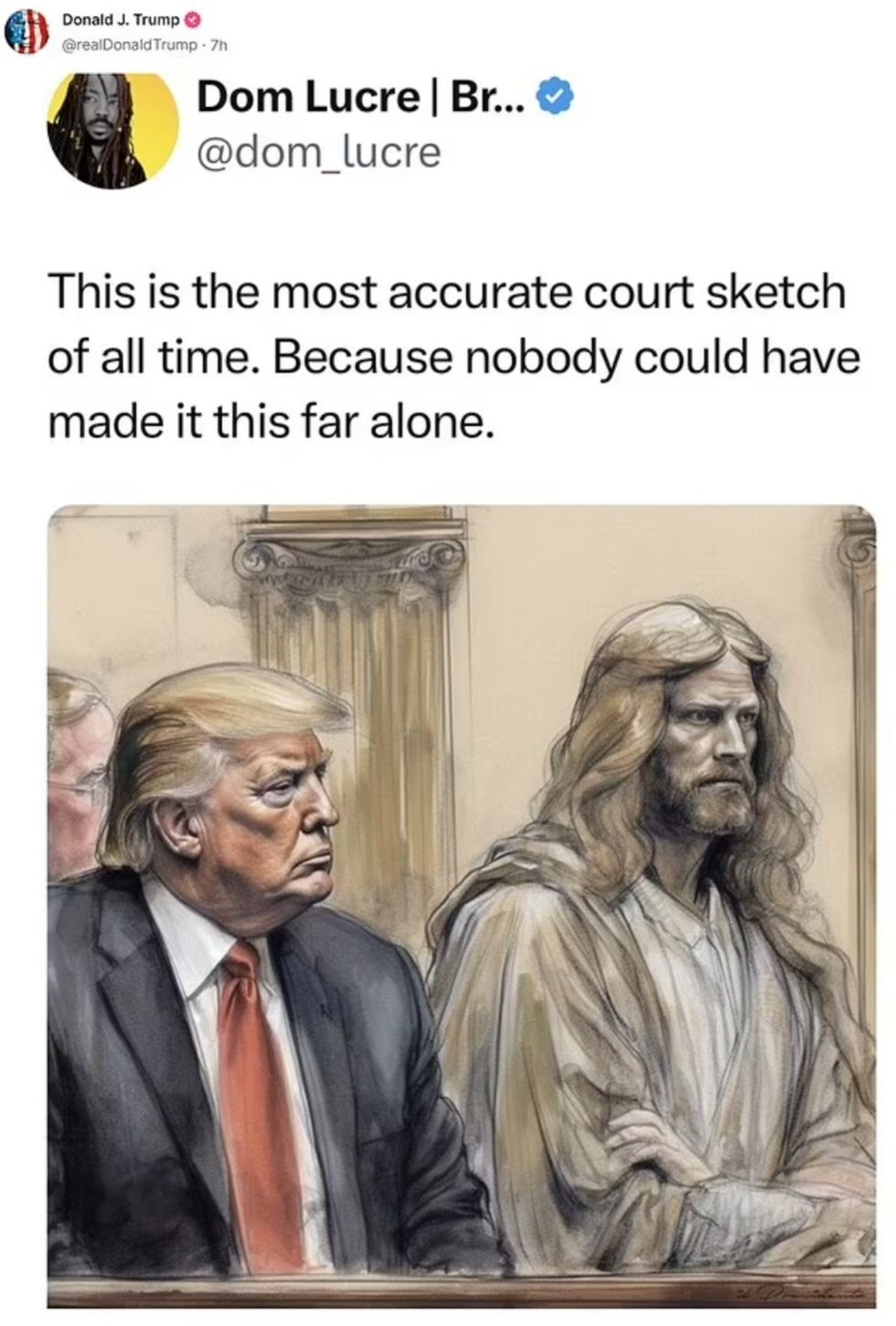 @realDonaldTrump/Truth Social
In response, Lucre shared a screenshot of Trump's Truth Social post of a screenshot of his X post on X.
Lucre added:
"🔥🚨BREAKING: President Trump just posted me on Truth Social!"
As thrilled as Lucre was with Trump's attention, others found the sketch of Trump accompanied by Jesus Christ dressed like a Jedi Knight absurd.
The image was widely mocked on X.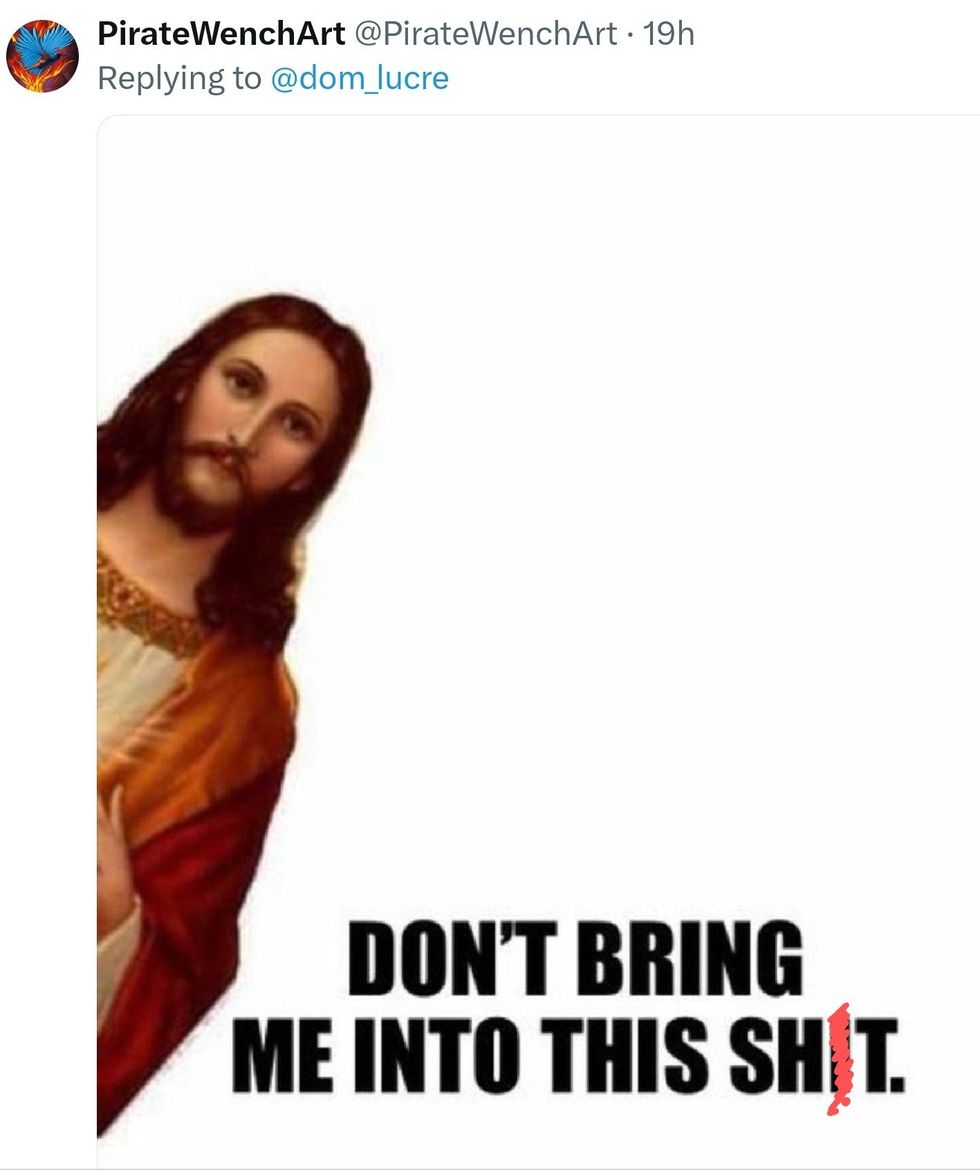 @PirateWenchArt/X
Judge Arthur Engoron ruled last week that Trump committed fraud for years in his business practices and ordered the dissolution of his New York business holdings.
Now the Trump Organization faces $250 million in penalties and control of many of their most famous properties during the civil trial.
Trump decided to attend the first few days of the trial despite the fact he isn't required to be present until called to testify.

The 2024 Republican presidential frontrunner has used the opportunity to campaign during press gaggles as he enters and leaves the courthouse.