Last week, with little fanfare, a bill was introduced into the Wyoming state legislature. House Bill 135, also called the Government Nondiscrimination Act, would legalize discrimination against the LGBTQ community, so long as the discrimination is done for religious or "moral" reasons.
The act is sponsored by three Republican representatives and two Republican senators.
---
Specifically, the bill would forbid the government from taking action against any "person," including public and private corporations and entities, if that person acts on a "religious belief or moral conviction" that marriage is the union of one man and woman, or that "'man' and 'woman' mean an individual's biological sex as objectively determined by anatomy genetics at the time of birth."
The bill is remarkable for the breadth of organizations it allows to discriminate on the basis of religious freedom. "If passed, HB 135 would allow government employees, licensed professionals (like teachers or counselors) and private businesses to discriminate," said Sabrina King, Policy Director at the ACLU of Wyoming. Under the bill, even hospitals and doctors would be allowed to deny routine health care services. (The bill does not exempt the provision of "emergency medical treatment necessary for treatment of an illness or injury.")
Credit: Source.
The effects would be far-reaching. The bill would prevent cities, like Laramie, that have adopted local anti-discrimination laws, from enforcing them. It would allow county clerks to deny same-sex marriage licenses. Even essential social services, like homeless shelters or food services, could be denied.
"A school counselor could tell a gay or transgender student that they are a sinner and refuse to provide care, yet still keep her or his professional license and continue practicing," said King.
It is unclear what level of proof would be needed for a "person" to assert that their religious or moral sensibilities would be offended by providing services to an LGBTQ individual. The bill fails to define "religious beliefs" or "moral convictions," although it would require
these terms be construed "in favor of a broad protection . . . to the maximum extent permitted" by law.
Allowing such a broad range of public entities and corporations to discriminate is nearly unprecedented. King noted that HB 135, if passed, "would make Wyoming one of only two states to have passed such extreme anti-LGBT legislation."
The other state, Mississippi, had its similarly-broad "religious freedom" law, HB 1523, promptly challenged in court. It was struck down by a federal district court in June, which found that "the Equal Protection Clause is violated by HB 1523's authorization of arbitrary discrimination against lesbian, gay, transgender, and unmarried persons." The bill is currently before the Fifth Circuit on appeal.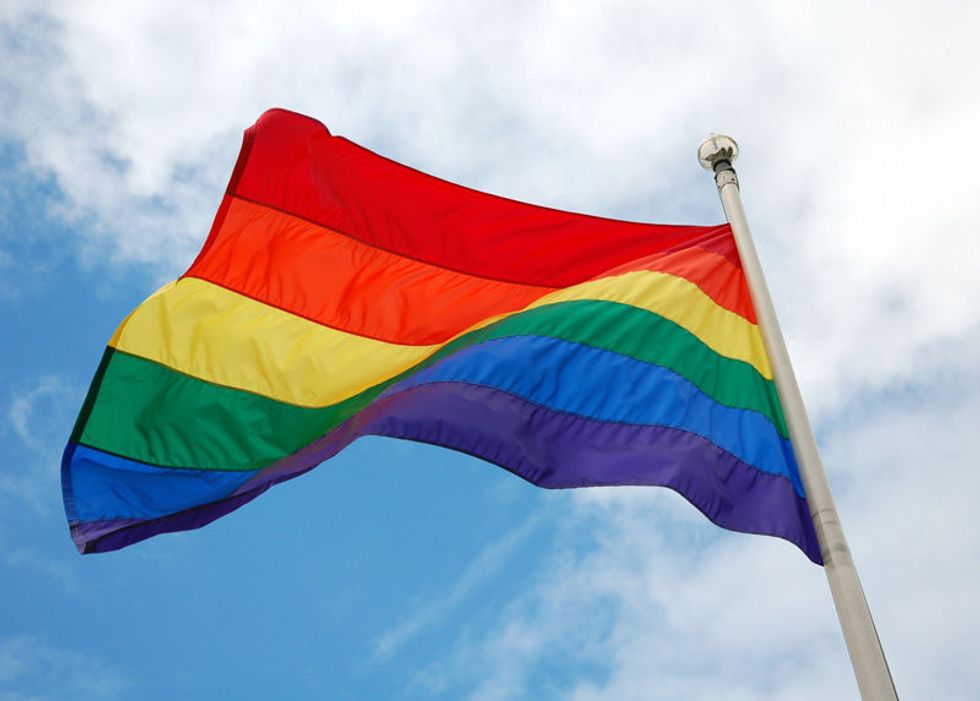 Credit: Source.
Other states have come under fire for passing anti-LGBTQ legislation. North Carolina was widely denounced by individuals and businesses for passing its "bathroom law," a move that may have cost the state as much as $500 million in lost revenue. Indiana is reported to have lost $60 million in convention fees alone after passage of its religious freedom act in 2015.
"The economic backlash was swift and tangible against states that passed anti-LGBT legislation in recent years," said King. "Wyoming does not need to repeat the same mistake."
"At a time when Wyoming cities are passing nondiscrimination ordinances and the public at large continues to call on the state legislature to pass a comprehensive non-discrimination law, HB 135 goes in the opposite direction. It represents neither the will of Wyoming citizens, nor the values of the Equality State."
The law, if passed, would go into effect on July 1, 2017.