On Tuesday, a Republican in the Virginia House of Delegates invited Reverend Robert Grant Jr. of the Father's Way Church in Warrenton, Virginia to give the opening prayer.
The minister took the opportunity to share his homophobic and transphobic views.
---
Grant railed against same-sex marriage in particular:
Marriage is to join a biological male and a biological female in holy matrimony, not to provoke the Almighty God. Without laws to protect traditional marriage, Virginia will be reduced to increased fatherless children and welfare victims and homelessness, a tax burden to us all."


A Democratic delegate yelled:
"Is this a prayer or a sermon?"
Rather than listen to his hate speech, Democratic legislators walked out. The prayer was then cut short with a decisive bang of the Speaker's gavel.
Virginia state Democrats stormed out of the House chamber after a local black minister led an opening prayer that c… https://t.co/N7R7VLRSos

— MRCTV.org (@MRCTV.org)1581543480.0
"Democratic lawmakers in Virginia's legislature walked out this morning as a Republican-invited pastor delivered a… https://t.co/017gGcTc7o

— NOH8 Campaign (@NOH8 Campaign)1581479464.0
You can watch Grant's full remarks here.

The legislature had recently approved an LGBTQ Anti-Discrimination law.
I can't even explain how much I felt this. She nailed the fear and emotions I had about going to school in Virginia… https://t.co/x0f1QYr8bF

— Christos "Stose" Poulos (@Christos "Stose" Poulos)1581170064.0
It's unclear if that motivated GOP delegate Michael Webert to invite the homophobic and transphobic minister to give the opening prayer.

What was clear was Democrats were not willing to listen to his hate speech.
@VApoliticalmeme How was this nut ever invited to give the opening prayer?!?

— lowkell (@lowkell)1581509811.0
@lowkell @VApoliticalmeme @EFillerCorn should immediately end the practice of opening with a prayer today. Repub… https://t.co/8mePM3vBGM

— Enough (@Enough)1581510300.0
@NOH8Campaign I just don't understand what we did to them, to make them hate us soo much. I've personally never har… https://t.co/D0mbdvkuCz

— Gabby Brisard 🐧🇭🇹🇺🇸🏳️‍🌈 (@Gabby Brisard 🐧🇭🇹🇺🇸🏳️‍🌈)1581479689.0
@Drstevenhobbs @Kanibus_kitty @NOH8Campaign "We have enough religion to make us hate, but not enough to make us love." -Jonathan Swift

— michael ellis (@michael ellis)1581481796.0
@NOH8Campaign We MUST vote out EVERY Republican in all levels of govt, state and federal! We MUST make them an Enda… https://t.co/BI87EiKv08

— VOTE BLUE NO MATTER WHO! 🏳️‍🌈 🌊🌊 (@VOTE BLUE NO MATTER WHO! 🏳️‍🌈 🌊🌊)1581479979.0
@NOH8Campaign but their boss man trump waved a rainbow flag and stuff my bad...that was all just for show and vote… https://t.co/2KQxKnsj2P

— Tony (@Tony)1581521875.0
You have everything that Jesus said to inform your life and you go on about gays & abortion (neither of which he me… https://t.co/39yJqKcDh7

— Pitt Griffin (@Pitt Griffin)1581543029.0
Some members of the Virginia House of Delegates walked out and the speaker of the House had to slam her gavel in re… https://t.co/WWR8ToCy1r

— The Advocate (@The Advocate)1581540423.0
Many questioned if opening prayers should be eliminated from legislative sessions in a secular government.

@NOH8Campaign One question: Why is there an opening prayer in the Virginia House of Representatives? Last I check… https://t.co/tZShNX4la0

— Victoria Rose (@Victoria Rose)1581510905.0
@Falcon_Horus @NOH8Campaign They do it in the US Congress and the Senate. It should be outlawed AND churches should… https://t.co/j9XDudjjqY

— Alan (@Alan)1581534419.0
There is no longer any difference between a Church and a Political Action Committee. The new Democratic president… https://t.co/dzKiIJkqry

— Tea Pain (@Tea Pain)1581446303.0
The Dems weren't having it. https://t.co/kbo12CjCCl

— Daniel Reynolds (@Daniel Reynolds)1581541998.0
Speaking to the press afterward, a member of Grant's entourage advocated the death penalty for LGBTQ people. While the rhetoric of hate is not new, it's still deplorable.
If you think love is love, this shirt is available here.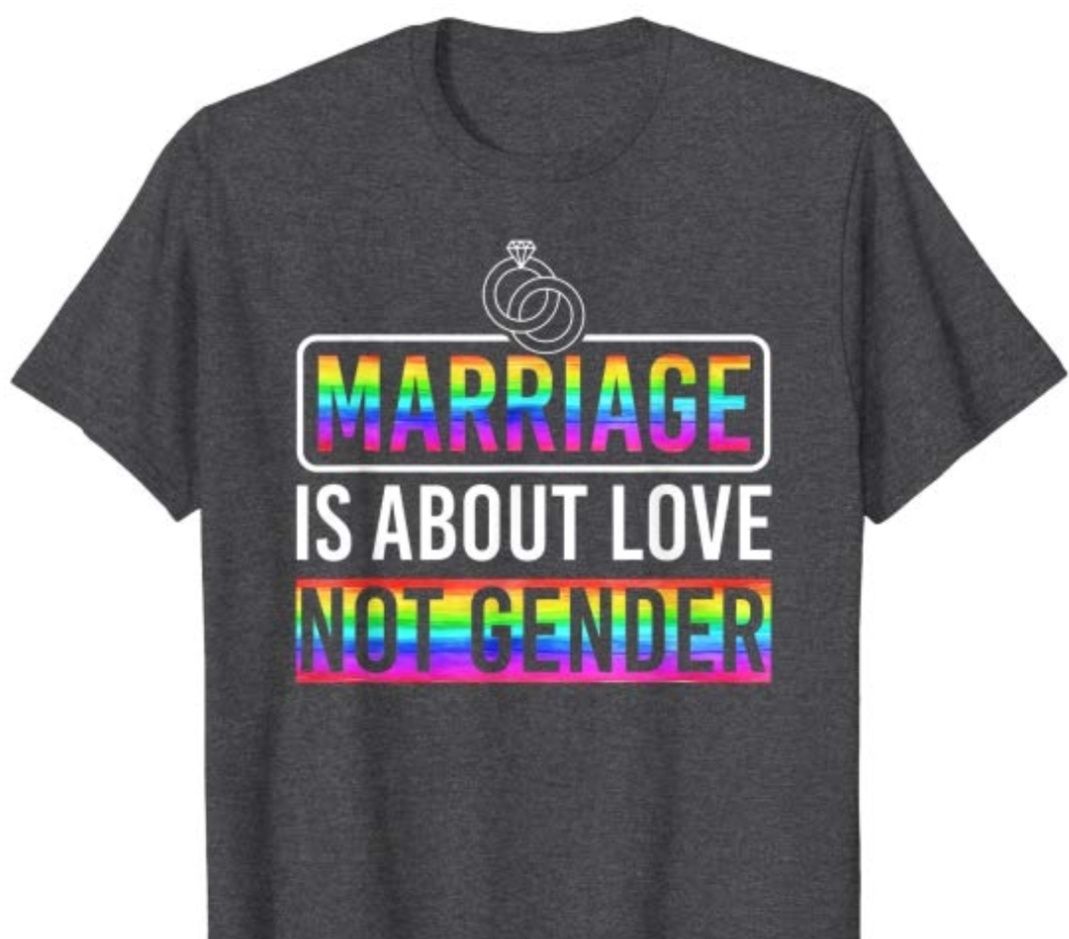 Amazon