Television is considered by many to be a polar opposite of theatre—but that hardly means the two can't intermingle. In fact, seeing some of our favorite shows embodied by some of our most-prized television characters can make for some thrilling television.
Here are some of our favorite times the stage went to screen.
---
Schitt's Creek - Cabaret
The highly-anticipated season finale of Schitt's Creek will feature a production of Cabaret directed by none other than everyone's favorite diva, Moira Rose. People are so excited to see the Schitt's Creek interpretation of the show, they've already made a Playbill for it.
The Office - Sweeney Todd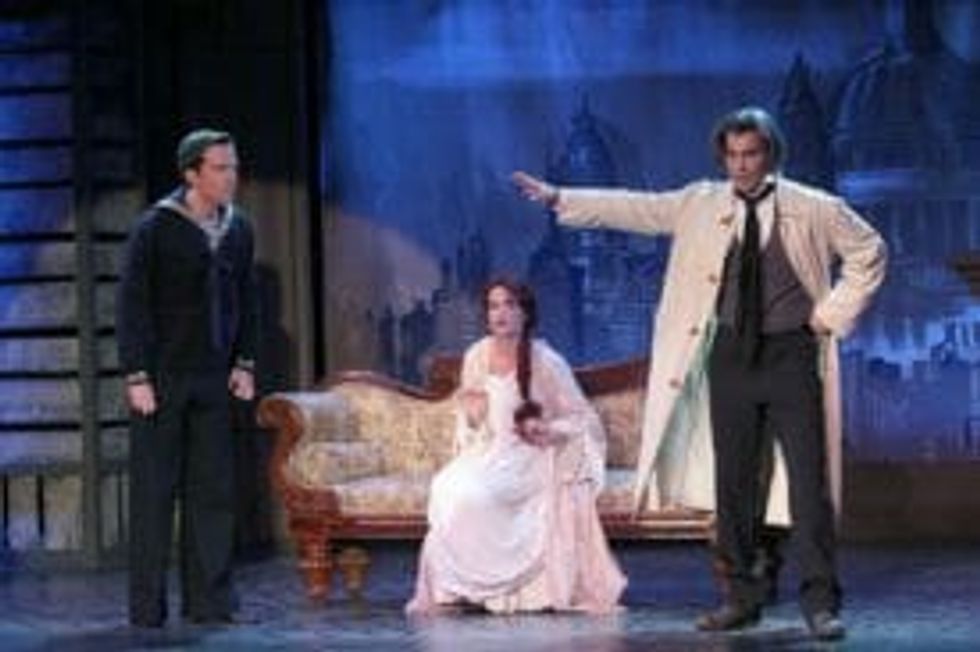 THE OFFICE -- "Andy's Play" Episode 703 -- Pictured: (l-r) Ed Helms as Andy Bernard, Erica Hanrahan as Johanna, Robert Mammone as Sweeney Todd -- Photo by: Chris Haston/NBC/NBCU Photo Bank
From the beginning of the episode when a chorus enters Dunder Mifflin singing the opening to the actual mishaps in the performance, the season 7 episode features some of the show's highlights along with the hilarity of The Office. Sondheim and Scranton are a perfect match.
Big Little Lies - Avenue Q
Reese Witherspoon's character, Madeline, proves to be a stark advocate from her community theatre production of Avenue Q against community backlash. The snippets of the show seen in Big Little Lies even inspired this Portugese language production of the Avenue Q to make a promo.
The Simpsons - Guys & Dolls
This Star Wars themed iteration of the seminal music of Guys & Dolls took an interesting, comedic spin on a familiar story. Who wouldn't want to see Mark Hammil as Nathan Detroit?
Riverdale - Heathers and Carrie
One episode of Riverdale saw many of its characters in Riverdale High's production of the musical version of Heathers—a fitting backdrop to the high school drama. The show went the extra mile and released a tribute to Carrie: The Musical, another tale of high school carnage, as well.
Did we miss any? Let us know in the comments!