With the Republican National Convention less than two weeks away, Donald Trump is set to name his vice president. Those close to Trump have suggested that the decision may occur later this week.
Trump has alternated between coy and unusually public during this intensive vetting period. He has appeared on stage with some of the presumptive frontrunners, and tweeted to stoke anticipation about meeting with others.
---
Yet with the convention approaching, Trump announced Wednesday he was still considering ten vice presidential picks. This was even after Senator Bob Corker of Tennessee and Senator Joni Ernst of Iowa withdrew themselves from consideration on Wednesday.
While the list of ten has not been revealed, there are several who comprise the top of the pack, according to sources with knowledge of the process. While Trump's unpredictability could still shake up this list, here are the ones to watch.
NEWT GINGRICH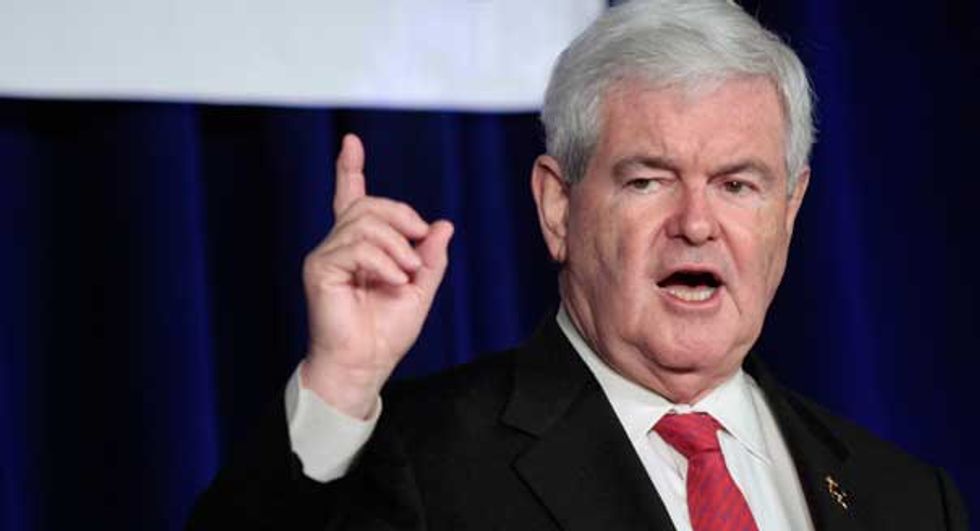 Credit: Source.
Gingrich, 73, has been making the rounds with Trump, including at a rally in Cincinnati on Wednesday. Inside sources also say that he has been asked to submit documents and answer vetting questions.
Trump has stated that he is looking for a more traditional politician with experience navigating Washington – and Gingrich fits that bill. He was Speaker of the House from 1995 to 1999, and ran unsuccessfully for president in 2012.
Gingrich has curried favor with Trump in the past, stating publicly that Trump has "the potential to be an extraordinarily dynamic president who shakes up a bureaucratic city that badly needs to be shaken up." He officially endorsed Trump in May.
But Gingrich has not been completely doting. He called Trump's comments accusing Judge Gonzalo Curiel of bias because of his Mexican heritage "inexcusable." Trump retaliated by calling Gingrich's rebuke "inappropriate."
Some question whether Trump, who does not take kindly to criticism, would do well with another strong personality on the ticket. "Do you want two very hot, sharp personalities on the ticket?" questioned Minnesota Representative Vin Weber, one of Gingrich's allies during their days together on Capitol Hill. "Because Newt is not a calming influence, a balancing influence. He's a lot like Trump."
Whether Gingrich will secure the spot or not, Trump vowed Wednesday that Gingrich would have some role in the administration. "I can tell you in one form or another, Newt Gingrich is going to be involved with our government. He says I'm the biggest thing he's ever seen in the history of politics."
CHRIS CHRISTIE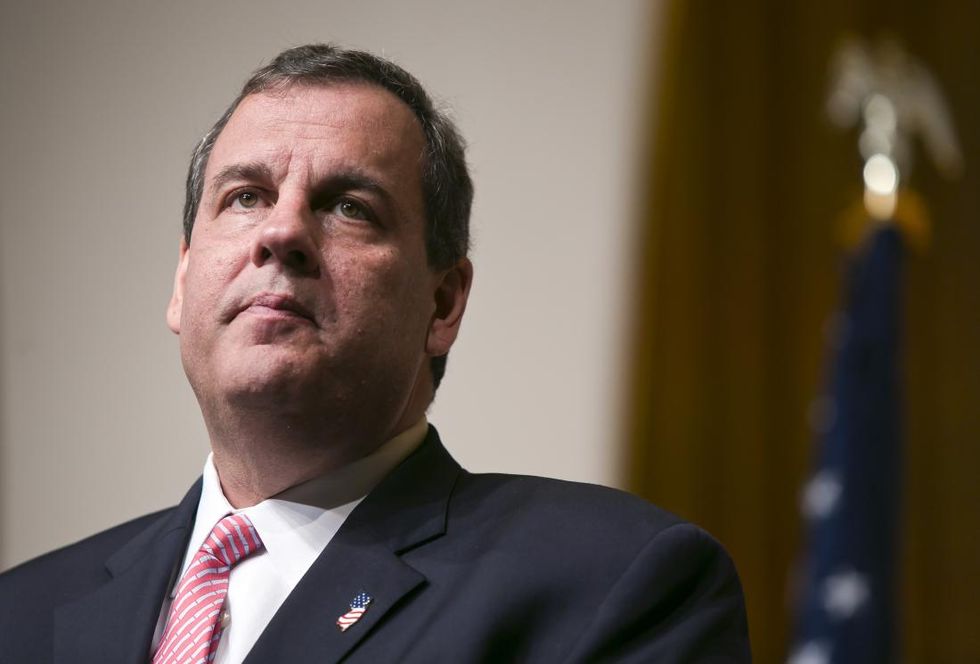 Credit: Source.
Washington insiders see Chris Christie, 53, as another top contender for the vice presidential nomination. An inside source stated that Christie, along with Gingrich, also received the official paperwork for the vetting process. And Christie, as Governor of New Jersey, satisfies Trump's desire to have someone with political experience alongside him.
Christie has been a vocal supporter – and key endorser – of Trump since leaving the GOP field at the end of the New Hampshire primary in February. He is also one of Trump's closest advisers and fundraisers, according to inside sources. Perhaps most importantly, he has Trump's ear – which very few can claim. As one adviser said, Donald Trump, as much as Donald Trump can, listens to Chris Christie.
Yet Christie's popularity has taken a hit since the George Washington Bridge lane-closing scandal. Christie also has a difficult relationship with Jared Kushner, Trump's son-in-law. Christie, when he was a prosecutor, helped send Kushner's father to jail.
Said Brigid Callahan Harrison, a professor of political science at Montclair State University, "When you combine his personality, the negatives against him, his geography and the Bridgegate trial, most rational candidates would not touch Christie with a 10-foot pole. But the reality is, who can project what Donald Trump's actions will be?"
MIKE PENCE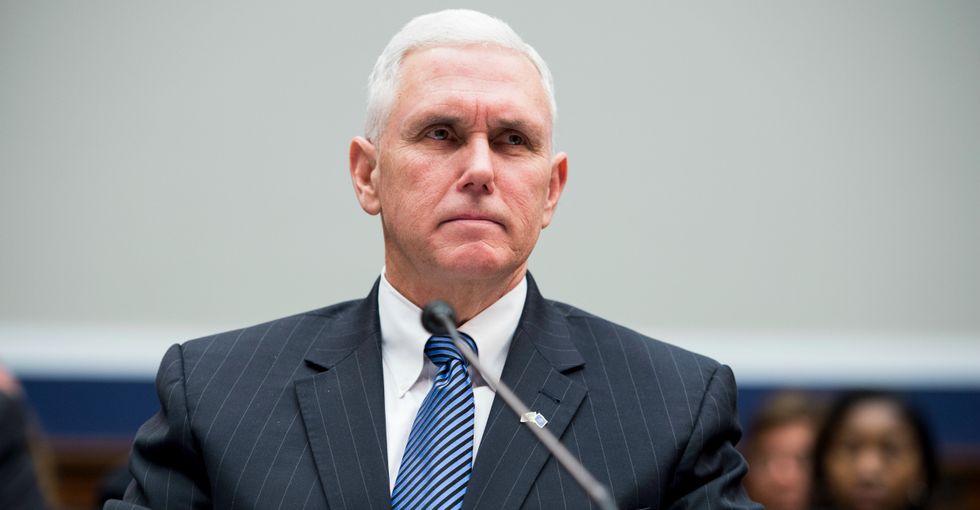 Credit: Source.
Mike Pence, 57, meets Trump's requirement of a Washington insider who could help push his agenda through Congress. Pence served in the House of Representatives from 2001 to 2013 and as Chairman of the House Republican Conference from 2009 to 2011. He left Congress in 2013 to assume the governorship of Indiana.
Pence is a strong social conservative, with ties to the Tea Party. "Mike has the credentials that earned him affection among the Tea Party back long ago, when he was one of the only congressmen speaking at a Tea Party rally at the Capitol back in 2009," said Marc Short, who was the top political adviser in Washington for the Koch brothers. Jenny Beth Martin, the president of Tea Party Patriots, said he would "give those GOP voters still undecided about Trump a reason to unite and vote for a more principled ticket."
Pence is also seen as the party's best bet for bringing in high-figure donations. He has ties to the Koch brothers and other top GOP fundraisers. (The Koch brothers have thus far refused to invest in spending for Trump.) Sources connected to the Koch network said that choosing Pence would help donors grow more comfortable with the Trump-led ticket.
Working against Pence is his unpopularity as Indiana's governor, particularly in light of the disastrous Religious Freedom Restoration Act, which gave business owners the right to refuse to serve gay and lesbian consumers. (Amendments to the law after the backlash has largely declawed it.)
Pence would also do little to increase the ticket's popularity among women – an area where Trump lags.
Yet insiders say that Pence is far along in the vetting process. He has two individuals working for him to answer the campaign's requests and document delivery. And he met with Trump in New Jersey over the weekend. Trump will be flying to Pence's home state of Indiana on Tuesday for a fundraiser and rally.
"The general feeling is there's a 45% chance and that everyone got along famously," said an Indiana Republican briefed on Pence's meeting with Trump over the weekend.
JEFF SESSIONS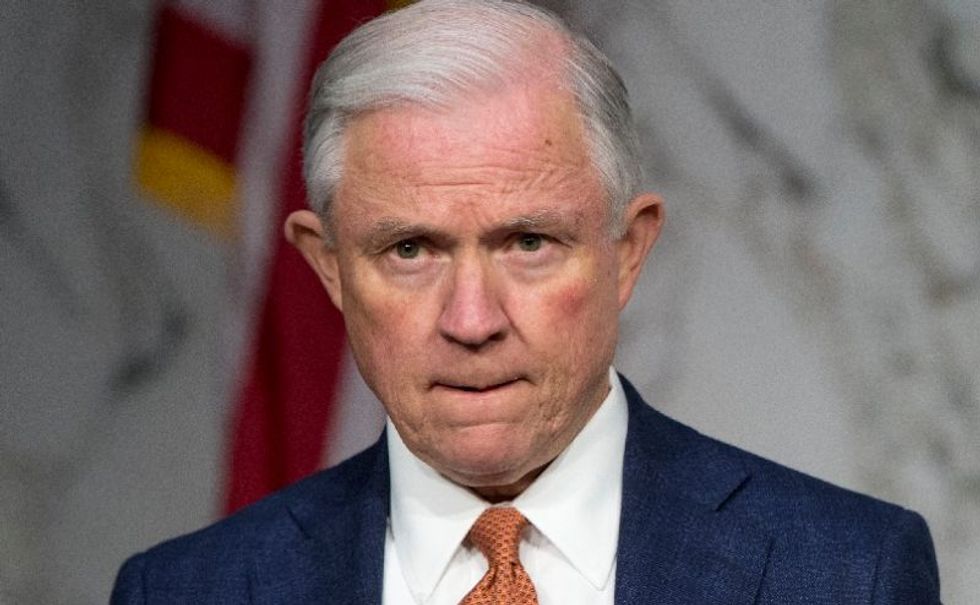 Credit: Source.
The Republican Senator from Alabama, 69, is seen as more of a longshot candidate. ("Don't bet any money on me," joked Sessions in April.) But he also meets many of the requirements Trump is looking for in a potential vice president.
Sessions is deeply conservative, especially on immigration reform. Session advocates for lowering legal immigration, as well as rejecting a path to citizenship for undocumented immigrants and supporting a wall along the southern border of the United States. He is known for his opposition to the Senate's 2013 comprehensive immigration bill.
He is also loyal to Trump. He was Trump's first Senate endorsement, helping Trump win the Alabama primary in March. And he continues to frequently speak with Trump, even loaning out one of his top aides to the Trump campaign. He was also one of the few to stand behind Trump's call for a temporary ban on Muslim immigrants, saying that Trump forced an "appropriate" conversation on security.
And, particularly key to Trump, he has the legislative experience and Washington insider know-how that Trump is sorely lacking.
"Sessions and Trump are united in the conviction that public policy in the United States should be tailored toward the interests of American citizens," said Stephen Miller, a longtime Sessions aide.
But Sessions would do little to add enthusiasm or broaden the appeal of the ticket. He is also not widely viewed as a deal-maker in Congress.
Sessions declined to say if he is being vetted.
OTHERS TO WATCH OUT FOR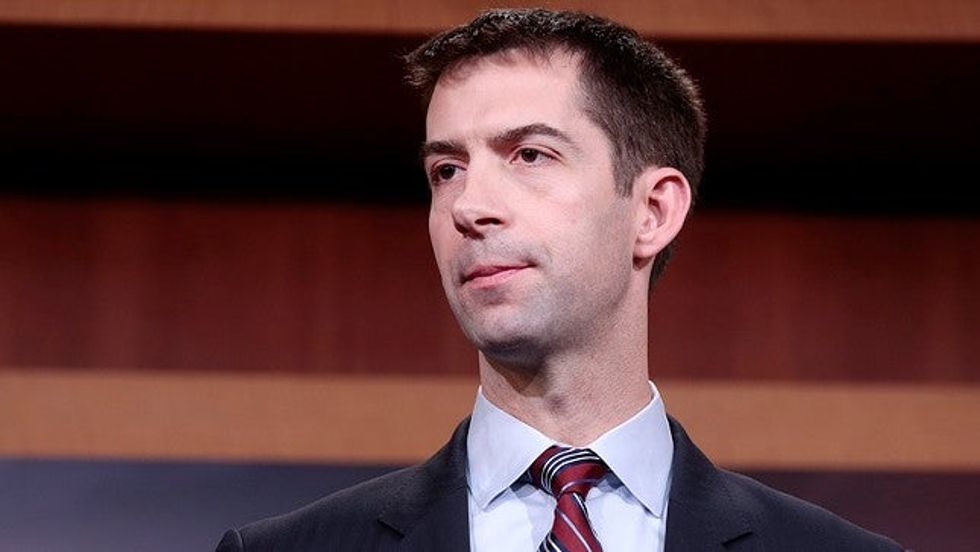 Tom Cotton. (Credit: Source.)
Although further down in the running, here are some other candidates to watch out for.
Tom Cotton: The senator from Arkansas said recently he is not being vetted for Trump's campaign. However, last month Trump said that Cotton was "high on the list" of potential picks. Cotton is also seen as one of the few remaining Republican senators who would consider running with Trump.
John Kasich: Ohio governor John Kasich was the last Republican to leave the presidential race. The popular governor could help Trump secure the swing state. Trump has sent mixed messages about the possibility of Kasich as his vice president – saying in May that he was "interested" in vetting him, but later saying he was unlikely to be his choice. That may be because Kasich has shown little interest in the spot--or indeed of even supporting Trump. "I'm not making any final decision yet, but at this point, I just can't [support him]," said Kasich in June.
Ted Cruz: Trump's other rival for the Republican nomination, Senator Ted Cruz of Texas, would help unify the party. Yet the animosity between the two may be too big to overcome. Cruz has called Trump a "pathological liar," "utterly amoral," a "narcissist" and a "serial philanderer." Although in fairness, Trump did accuse Cruz's father of being involved in the JFK assassination. In this race, it seems anything is possible.