After a poorly received Fox News town hall, President Donald Trump granted an exclusive interview to an actual news program.
Trump and his staff and family tend to frequent the Fox News channel's opinion programs—like Fox & Friends, Hannity, Tucker Carlson Tonight and The Ingraham Angle—over even Fox's news shows.
---
But on Tuesday night Trump sat down with ABC News correspondent David Muir while he was in Phoenix, Arizona. Muir asked Trump about the pandemic and his administration's efforts to contain it.
Muir also asked the President specifics about his pandemic response timeline, his push to reopen, the lives lost due to poor performance at the onset of the global pandemic and those likely to be lost if the easing of restrictions is also handled poorly—something Trump rarely faces with Fox News hosts.
But as with all such interviews, the President had plenty of blame to hand out.
Responsibility lies with everyone but himself or his administration.
More than a few people observed Trump's tactics don't play as well off of Fox News.
Although some thought Muir should have pushed back on the obvious lies.
After Trump blamed the administration of Barack Obama for his early pandemic response stumbles, Muir asked him what his administration had done in the over three years since he had been inaugurated to address any shortfalls he claimed existed under Obama.

At which point Trump shifted blame to the proven case against Russia over election interference for which numerous people were indicted and convicted, the investigation into several complaints over his attempt to extort a foreign power and his impeachment for multiple crimes and misdemeanors.
Despite his expertise in shifting responsibility, few people were buying what the President was trying so hard to sell.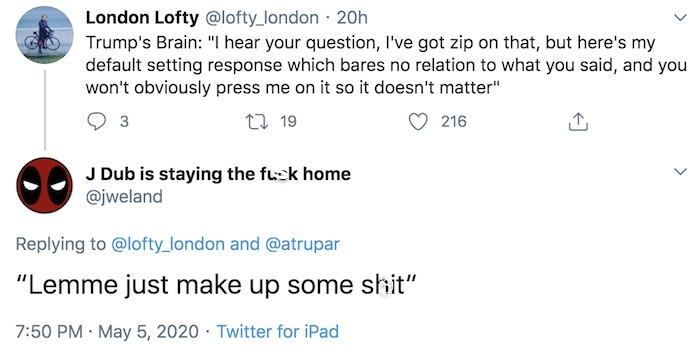 @jweland/Twitter
Trump also stumbled badly when asked what he would say to families who lost loved ones.

Trump then appeared confused while trying to spout his own rhetoric about his only early response to news of the coming pandemic.

Even Trump's supporters viewed his performance on ABC News as a failure for the President. But while they blamed ABC, Trump's critics cited the President's own shortcomings as the issue.
You can watch the full interview here:
Trump speaks with ABC News' David Muir | WNTyoutu.be
After the brief access granted to a non-opinion based news show, unlike the Fox News opinion programs Trump favors, it's hard to say if the access will be granted again any time soon. Only ratings, time and Trump's Twitter feed will tell.
This shirt is available here in a variety of colors.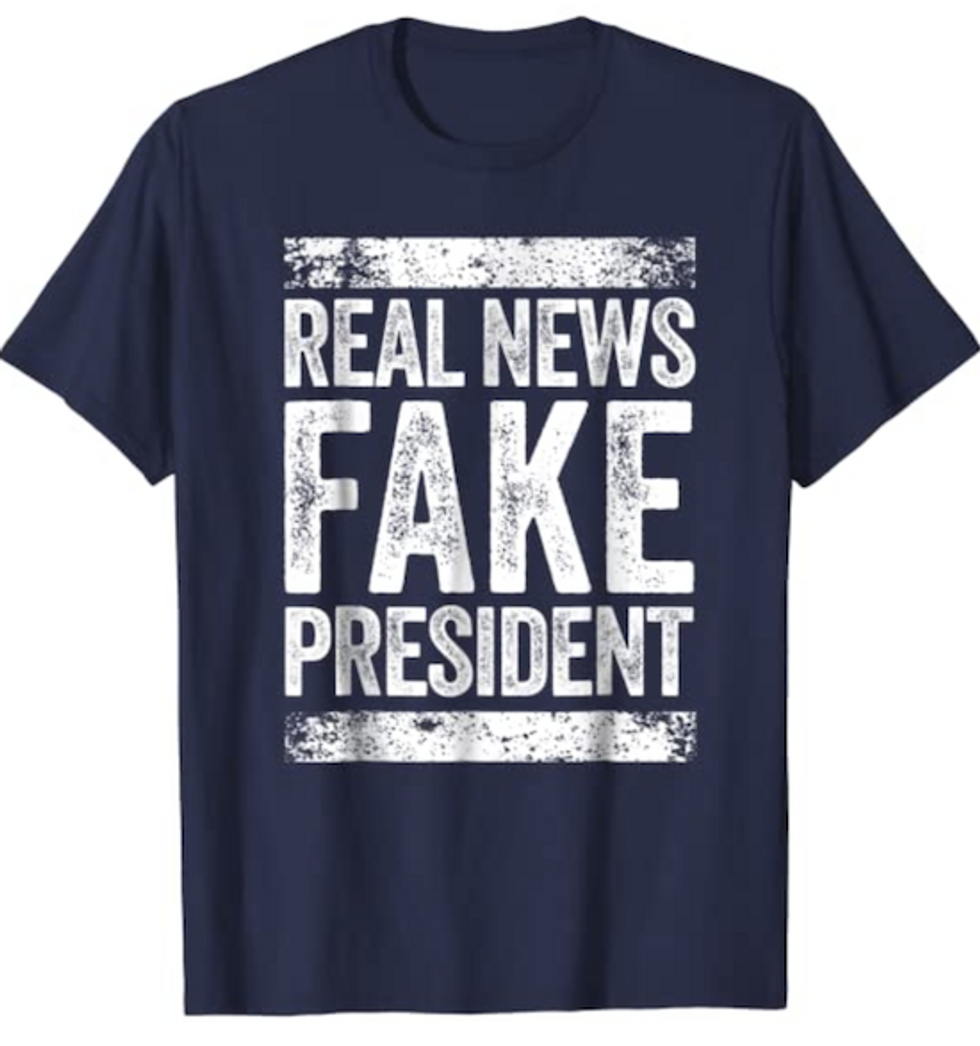 Amazon