If you're keeping track, the latest feud between trust fund billionaires Donald Trump and Elon Musk began after the former Republican President decided to talk about Musk during a MAGA rally in Alaska—calling the Tesla CEO a "bullsh*t artist."
The rally was intended to support former Republican vice presidential candidate Sarah Palin's campaign for the United States House of Representatives, but as with most of the rallies he attends, Trump focused on his own personal gripes and grievances while bragging about his accomplishments—real and imagined.
Musk decided to clap back on the platform Trump was obsessed with, but banned for life from—Twitter.
He disputed a Trump claim Musk voted for him and added:
"...it's time for Trump to hang up his hat & sail into the sunset."
With neither the 76-year-old former President nor the 51-year-old CEO able to let things go, Trump fired another salvo at Musk.
Taking to his own failing Twitter clone—Truth Social—Trump made more claims about Musk's devotion to him.
Trump wrote in his run-on, word vomit style:
"When Elon Musk came to the White House asking me for help on all of his many subsidized projects, whether it's electric cars that don't drive long enough, driverless cars that crash, or rocketships to nowhere, without which subsidies he'd be worthless, and telling me how he was a big Trump fan and Republican, I could have said, 'drop to your knees and beg,' and he would have done it..."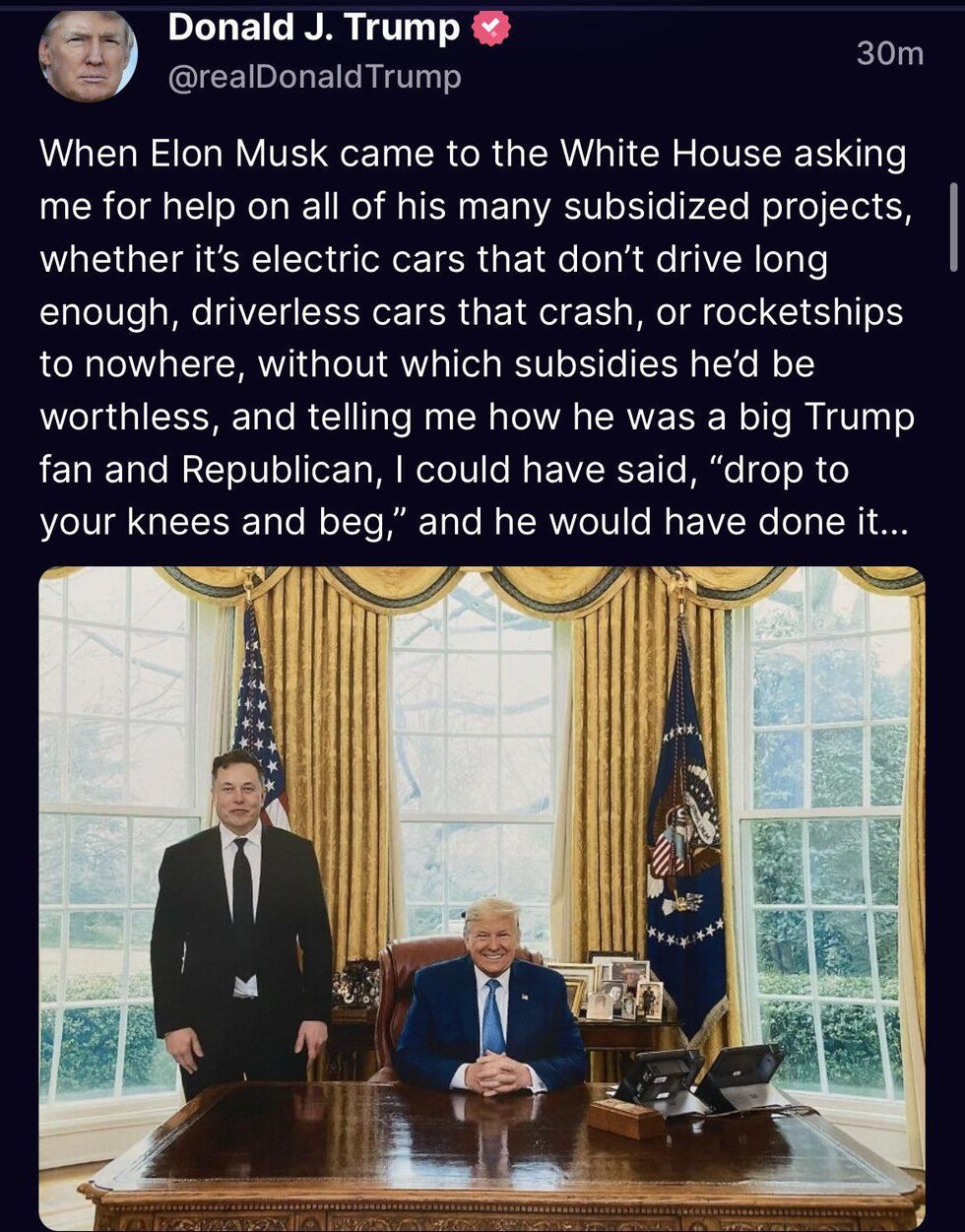 @realDonaldTrump/Truth Social
Trump added in the second half of his thought:
"...Now Elon should focus on getting himself out of the Twitter mess because he could owe $44 billion for something that's perhaps worthless."
"Also, lots of competition for electric cars!"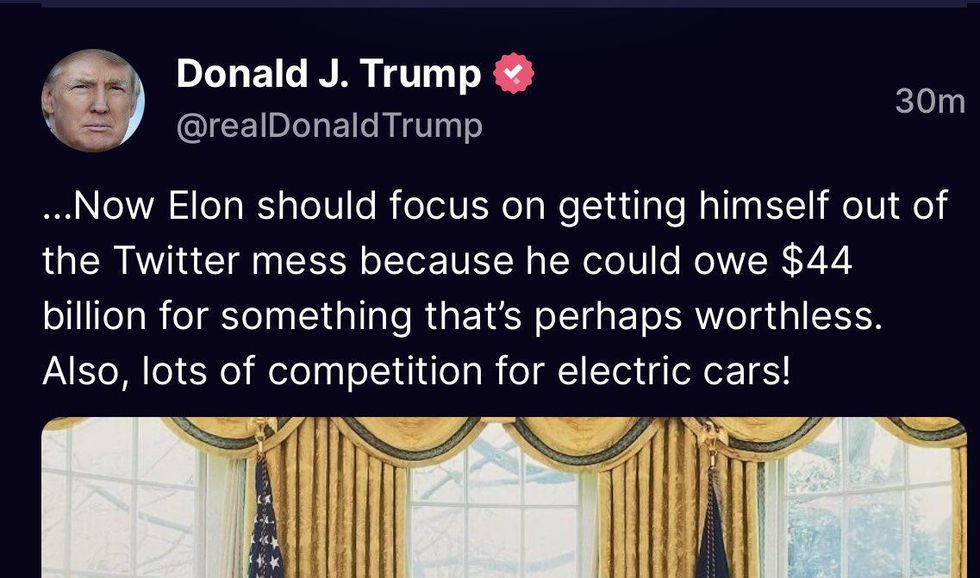 @realDonaldTrump/Truth Social
While the behavior of both men earned them ridicule for being petty, petulant and puerile, some just wanted to get out the popcorn and watch.
There was ample ridicule for both parties.
Musk responded to Trump's insults with an acronym...
...and a gif.
It seems the ball is back in Trump's court.
He can hurl more insults, or...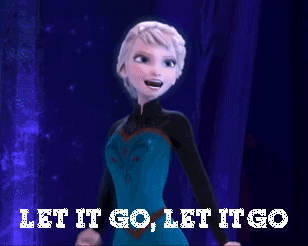 Giphy
We'll not hold our breath though.