After a tragic mass shooting in his district on Tuesday in which a gunman killed 8 people—including children—Texas Republican Representative Keith Self called for prayers for those affected by the tragedy.
Self had one heck of a response to the idea thoughts and prayer's aren't enough, though.
When told by a CNN host that many people feel prayers aren't enough, Self said those people don't believe in "an almighty God."
You can watch the moment here:
CNN host Paula Reid told Self:
"Many people argue that prayers aren't cutting it."
The Texas Republican replied:
"Those are people that don't believe in an almighty God who is absolutely in control of our lives."
"I'm a Christian. I believe that he is."
He elaborated:
"Prayers are important, and they are powerful in the families who are devastated right now."
Many people voiced their disapproval of Self's words on Twitter, with some even using his own Christian holy book to point out his errors.
Others questioned his apparent assertion God intended for mass shootings to happen.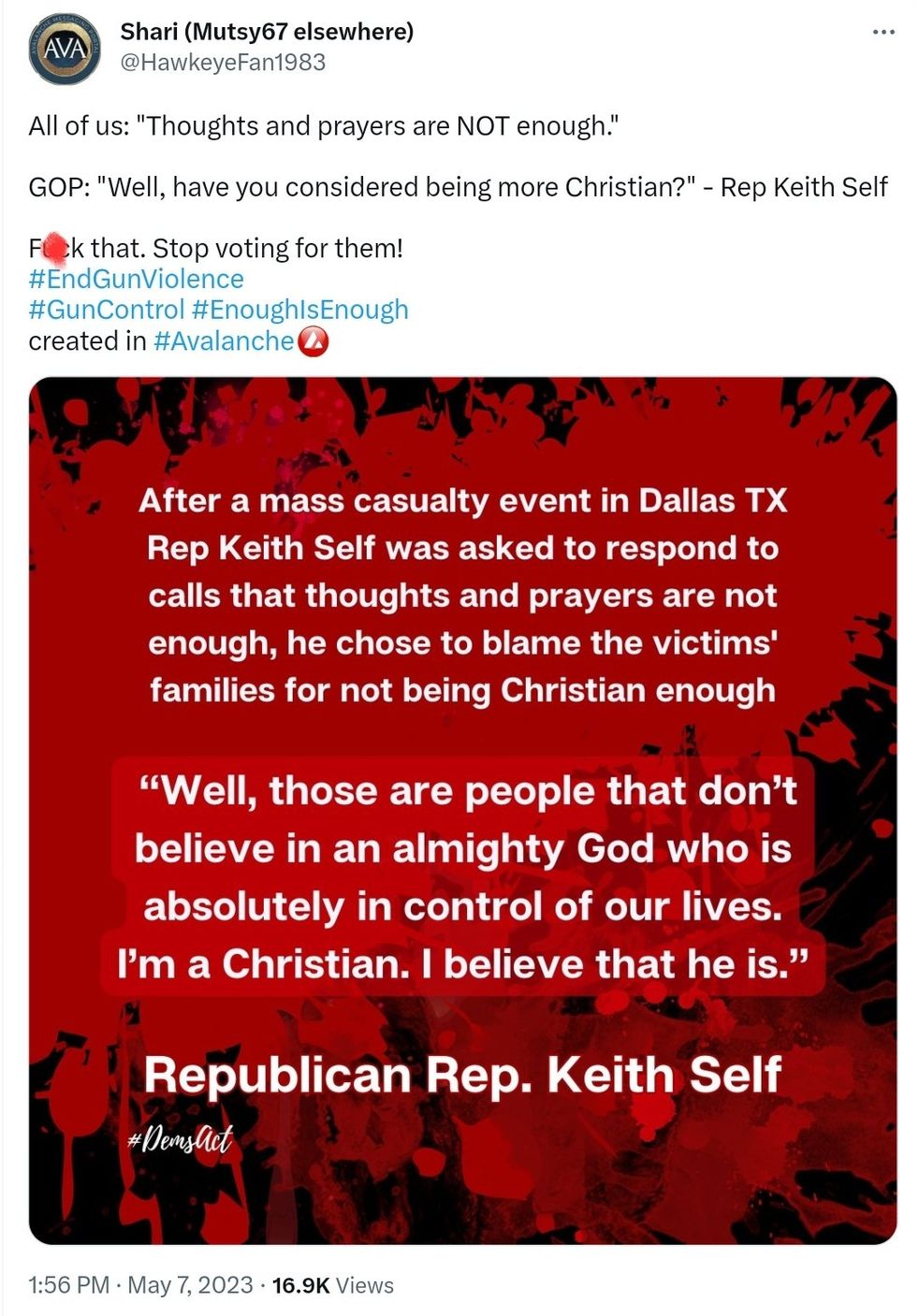 @HawkeyeFan1983/Twitter
At least Self is consistent.
He made a Facebook post offering prayers for the victims just after news of the mass shooting was announced.

It is obvious thoughts and prayers aren't fixing the problem of mass shootings.
Something else must be done. But if a majority of our lawmakers believe as Self claims to—that an almighty God is in charge of all of our lives and therefore must be dictating these shootings should happen—it is going to be a long and difficult road to affect any real change.