The former White House Press Secretary-turned-Fox News pundit seems confident that the reversal of Roe v. Wade is 'more important than any short-term politics.'
11 November 2022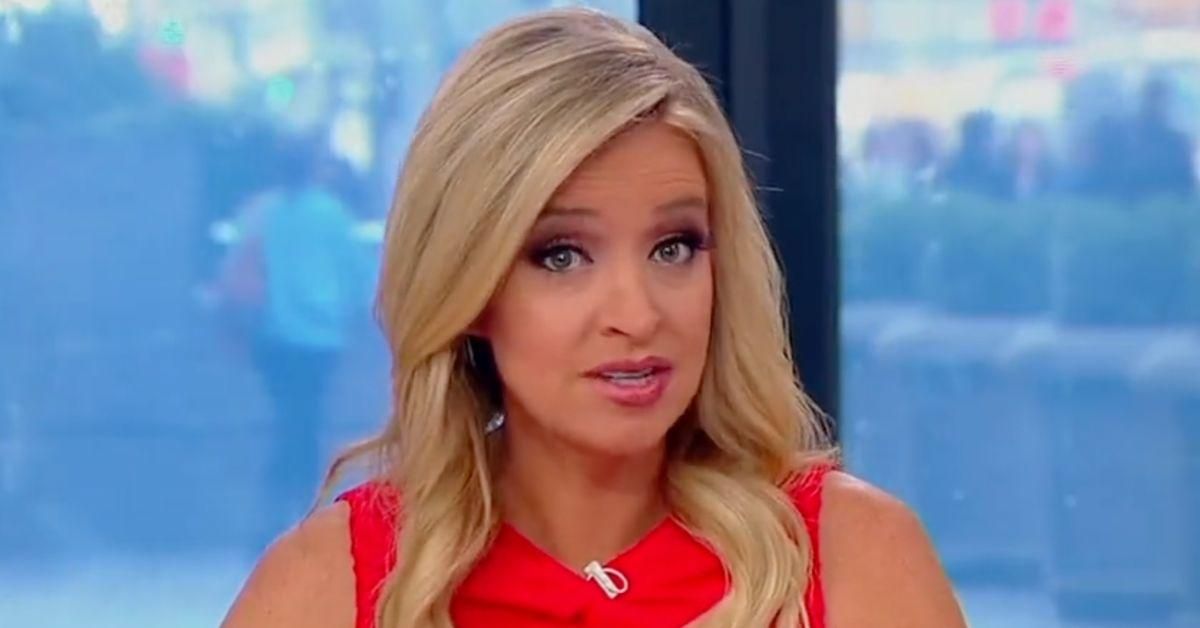 Fox News
As the right-wing continues flailing over the "Red Wave" that wasn't, Republican former White House Press Secretary Kayleigh McEnany took things to a whole new level with comments about abortion many are finding absurd at best.
McEnany, who is now a pundit for Fox News, attempted to downplay the role the reversal of Roe v. Wade played in the midterm elections, despite the fact ballot measures seeking to abolish abortion rights were decisively defeated even in reliably red states like Kentucky and Montana.

McEnany essentially claimed the impact of abortion on voters was a temporary blip and the Republican Party should continue to focus on its priorities—like anti-abortion extremism.
See her comments below.

In her comments, McEnany did acknowledge the massive impact the Roe overturn had on the midterms, telling her fellow Fox News hosts it "certainly did motivate the left" this election cycle.
Given states like Kentucky and Montana voted overwhelmingly for Republicans on both the national and state level but also voted to protect abortion rights, it is manifestly untrue the issue motivated only the left.
And several states, the results point to a high level of ticket-splitting—voters pulling the lever for Democrats in certain offices that directly affect abortion rights as well as other issues like the administration of elections, and voting for Republicans in others.
McEnany's assertion Republicans don't care about abortion rights is unsupported by polls, but that didn't stop her from basing her entire message on the future of her party in her false claims.
She said:
"Roe v. Wade, and overturning it, was profoundly more important than any short-term politics."
"The victory that happened over the summer was a victory for the rule of law, and it is far more enormous than any slight margin in the House could have been."
"So we've got to look at the long game: Abortion's going to go away."
On Twitter, McEnany's take on Tuesday's elections inspired no shortage of mockery.
Kayleigh, if you're reading this: This is a very astute observation and a very good strategy for Republicans going forward. Please make attacking abortion the GOP game plan for 2024. You are very smart and good at your job!