Something's coming, something good...
21 March 2019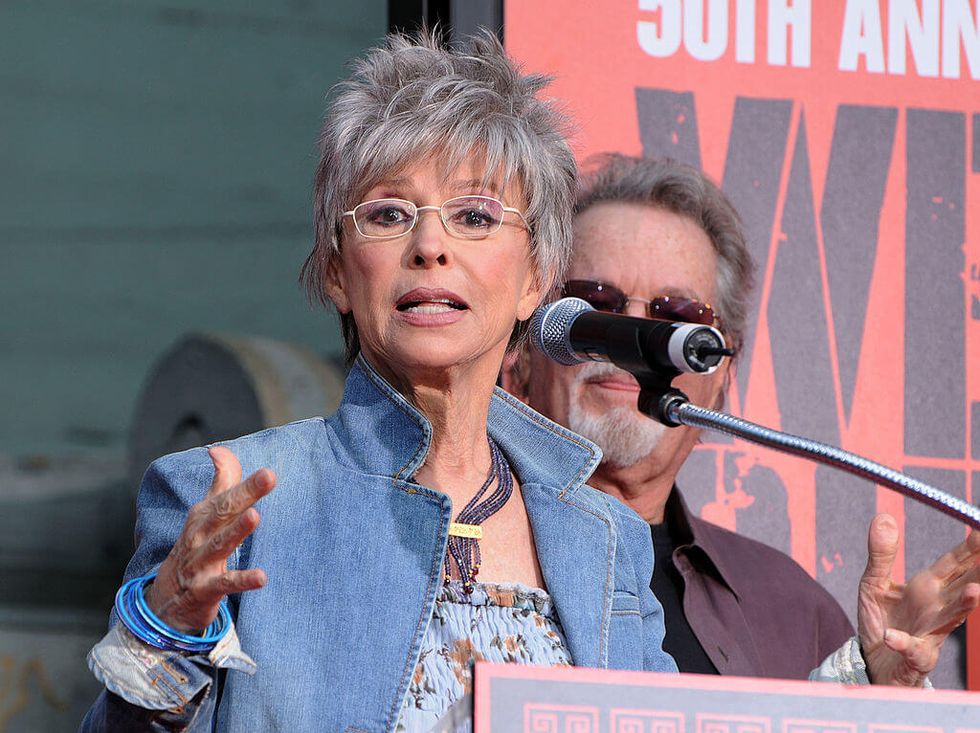 HOLLYWOOD, CA - NOVEMBER 15: Rita Moreno attends "West Side Story: 50th anniversary" hand & footprint ceremony at Grauman's Chinese Theatre at Grauman's Chinese Theatre on November 15, 2011 in Hollywood, California. (Photo by Brian To/FilmMagic)
As more updates continue to come in for the Steven Speilberg film remake of the iconic Broadway musical West Side Story, fans are getting more and more anxious for buzz.
One exciting development lies with one of the story's original stars: Rita Moreno. The legendary actress won an Academy Award for her portrayal of Anita in the original film, but in the new version, she'll be playing a much different role.
Moreno will be playing a new character, Valentina, who is reportedly a reimagined version of the character Doc, who owns the drug store where the story's two rival gangs spend their leisure time.
Moreno said in a statement at the time of the announcement:
"Never in my wildest dreams did I see myself revisiting this seminal work, and to be asked by Steven Spielberg to participate is simply thrilling! Then to work together with the brilliant playwright Tony Kushner—what a glorious stew! I am tingling!"
The film has some high expectations, but fans are just as thrilled as Moreno is for her triumphant return.
Something's coming, something good...
Keep reading...Show less