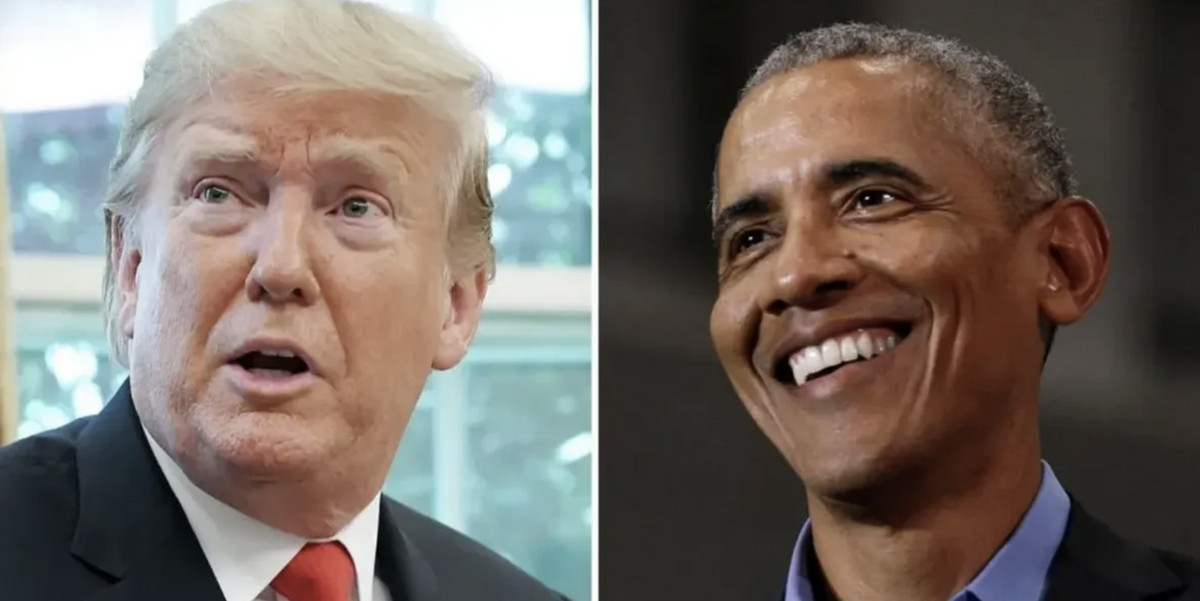 Chip Somodevilla/Getty Images // Bill Pugliano/Getty Images
President Donald Trump spoke at the famous West Point military academy over the weekend, but it wasn't his words that went viral.
It was the way the President descended a ramp off the stage.
Watch below.
People noticed that after the speech, the President's walk down the ramp was unsteady and slowed, leading some to make speculations on his health.
This comes months after Trump was rushed to the hospital followed by a two day absence from the public eye. The White House later claimed that the President was only getting the first half of his physical, despite the White House medical facility being more than equipped for a standard service like that.
The President only magnified the story by tweeting in his defense—claiming the ramp was slippery and that he was trying not to fall.
But another tweet of the President's from 2014 has since resurfaced.
The phrase "there's always a tweet" emerged after a pattern developed in which an old tweet of Trump's will be in diametric opposition to his actions as president. This ranges from negotiating with the Taliban to general presidential accountability, and other instances.
Now, that can be applied to walking down stairs as well.
Trump criticized Obama for looking "unpresidential" while walking down the stairs.
People thought the tweet hit different six years later.

Readers may recall that Trump made a campaign issue out of 2016 Democratic nominee Hillary Clinton's health in the final stages of that election, particularly with a video that showed Clinton needing assistance to enter her vehicle.
The same standard could be applied here.
Watch your step.