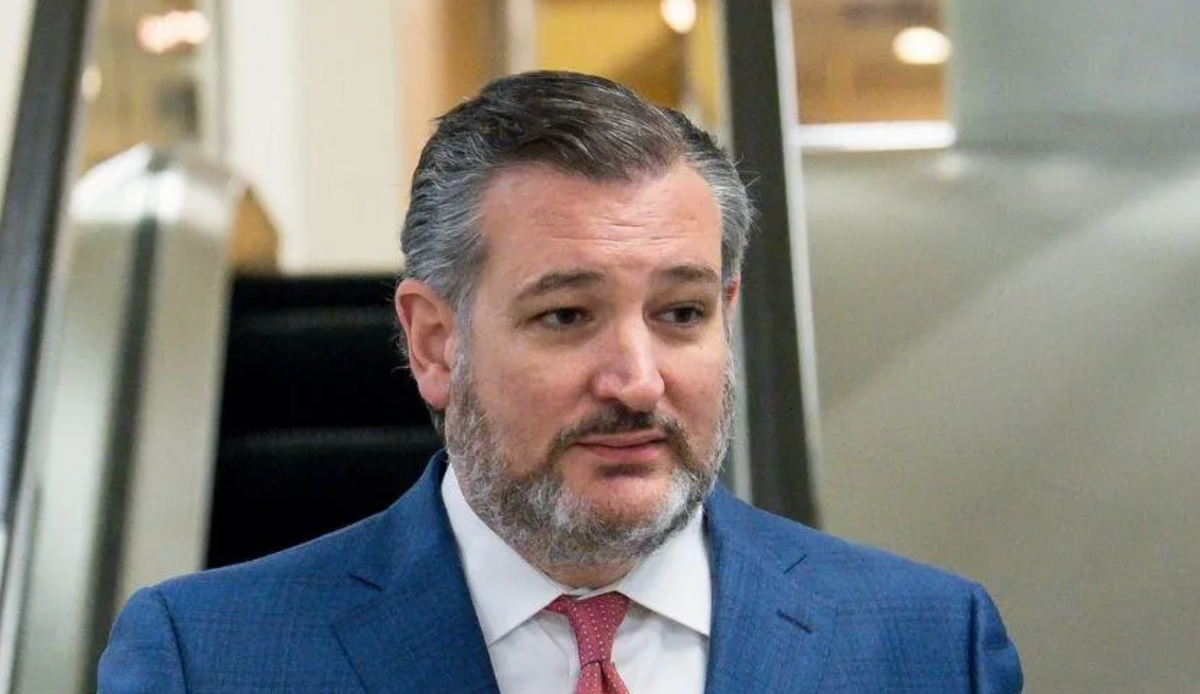 Liz Lynch/Getty Images
Like many of his Republican colleagues, right-wing Senator Ted Cruz of Texas has repeatedly decried public efforts to contain the pandemic that's killed over 800 thousand Americans. He's mocked mask-wearing, decried temporary shutdowns, and railed against vaccine passports.
And on Wednesday, Cruz once again skewered virus containment efforts in a now-deleted tweet, but he made a glaring mistake.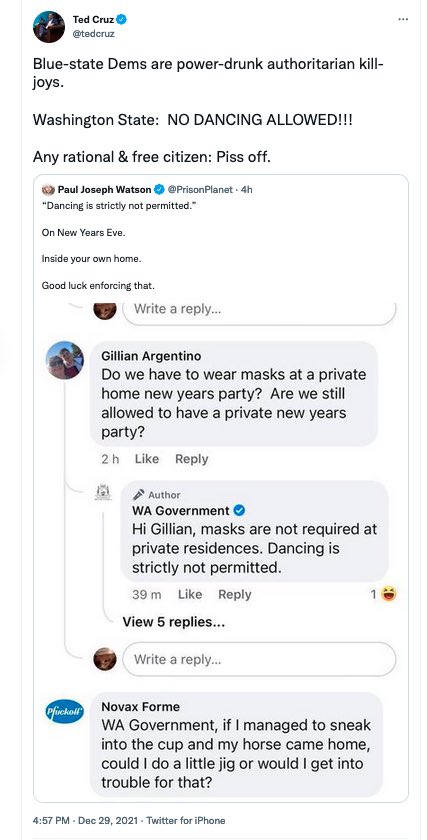 Cruz retweeted far-right conspiracy theorist and InfoWars contributor Paul Joseph Watson, whose tweet included a Facebook screenshot that showed the verified "WA Government" account telling a commenter that
"Masks are not required at private residences. Dancing is strictly not permitted."

Cruz pounced on Democrats, whom he described as "power-drunk authoritarian killjoys" and claimed Washington State was imposing a Footloose-esque ban on dancing:
"Washington State: NO DANCING ALLOWED!!!

Any rational & free citizen: Piss off."
There's just one problem.
As the WA Government's profile picture indicates, "WA" stands for "Western Australia." It isn't the abbreviation for Washington State.
Cruz's colleagues—Republican Congressman Adam Kinzinger of Illinois and Democratic Congressman Eric Swalwell of Virginia—were merciless in pointing this out.
Social media users soon began mocking the Senator.
This isn't the first time Cruz has found himself at odds with Australia. Earlier this year, he called the country "the Texas of the Pacific" in a tweet praising Australians but slamming the country's COVID-19 policies. The tweet earned him a terse response from the Chief Minister of the Australia's Northern Territory.