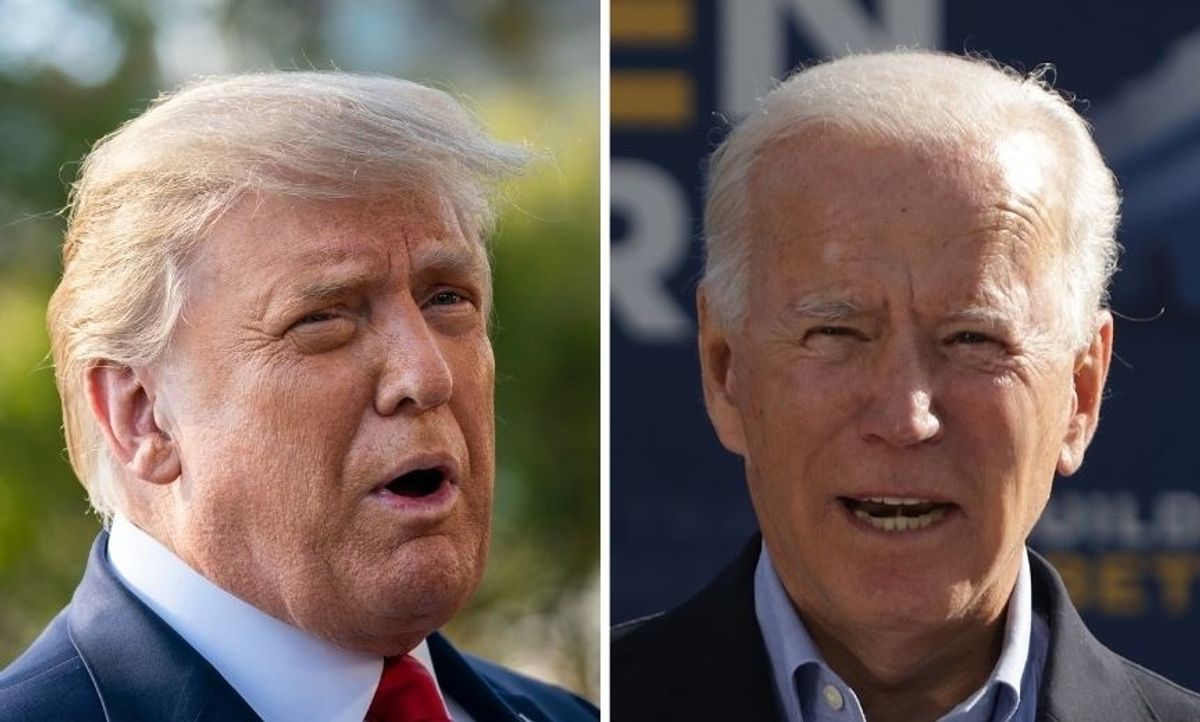 Drew Angerer/Getty Images // Alex Wong/Getty Images
Since President Donald Trump tested positive last Thursday for the virus that's killed over 200 thousand Americans, speculation and concern regarding the President's health has been rampant.
The President underwent supplemental oxygen and dexamethasone treatment at Walter Reed Medical Center before returning to the White House only three days later, despite still being infected with the virus.
The President and the White House physician, Dr. Sean Conley, insist that the President is no longer showing symptoms and can resume public events as soon as this weekend.
Since his return to the White House, the President has released a string of Twitter videos boasting about his improvement, with at least one video being shot in front of a green screen.
On Thursday night, the President called in to far-right Fox News host Sean Hannity's show on the conservative Fox News network, where he continued to assure that he's feeling better.
He then accused Democratic presidential nominee Joe Biden of "choking like a dog" at the chaotic debate between the two last month.
His accusations against Biden "choking" fell flat when the President himself had to stop speaking multiple times throughout the interview to cough.

Watch below.
Trump said:

"The guy was choking like a dog. He couldn't answer the questions and he was choking like a dog."
People noted Trump's hypocrisy.
People reminded the internet of Trump's propensity for projection.
Coupled with Trump's long history of canine-based insults, some wondered what the President has against dogs.
In the same interview, Trump said he was considering holding a campaign rally this Saturday night.