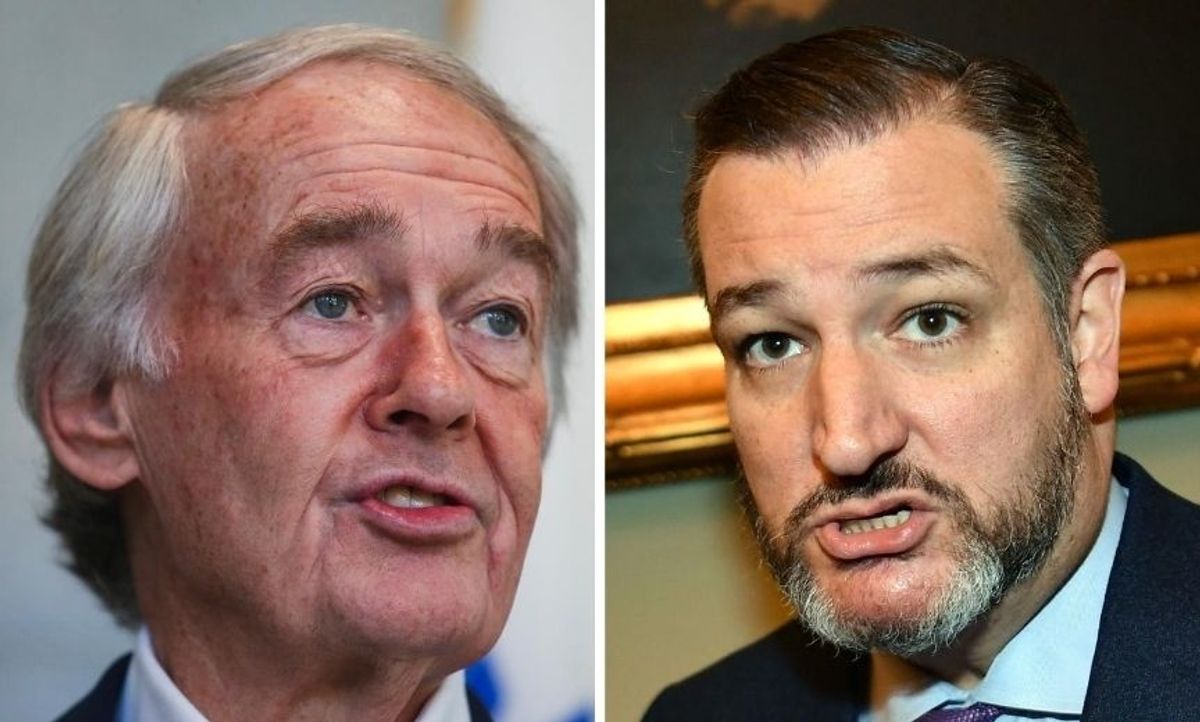 Erin Clark/The Boston Globe via Getty Images // MANDEL NGAN/AFP via Getty Images
It's been over a week since the $600 expanded payments for Americans left unemployed by the pandemic expired.
Negotiations between lawmakers in Congress for another stimulus package are hopelessly stalled, and the President's attempt to bypass them through executive action is legally questionable.
Senate Majority Leader Mitch McConnell (R-KY) is facing pressure from Democrats to pass the HEROES Act, which the Democratic House of Representatives passed in May.
Progressive Senator Ed Markey (D-MA) added to that pressure by calling for a two thousand dollar per month stimulus for every American—one of the CARES Act's stipulations.
Republican Senator from Texas, Ted Cruz, retweeted Markey, mocking his support for additional stimulus money for those hit by the pandemic.
Cruz may have thought he was only mocking Markey, but what resulted was a stream of backlash condemning Cruz for his dismissal of the millions of Americans whose lives have been upended by the pandemic.

Markey was one of the strongest voices against Cruz's retort.
Others found Cruz's comments appalling as well.
Some saw the tweet as consistent with the Republican party's fiscal stances.
The pandemic has left millions of Americans suddenly unemployed and uninsured. It's unclear when or if Republicans and Democrats in Congress will reach a deal that can make it to Trump's desk.