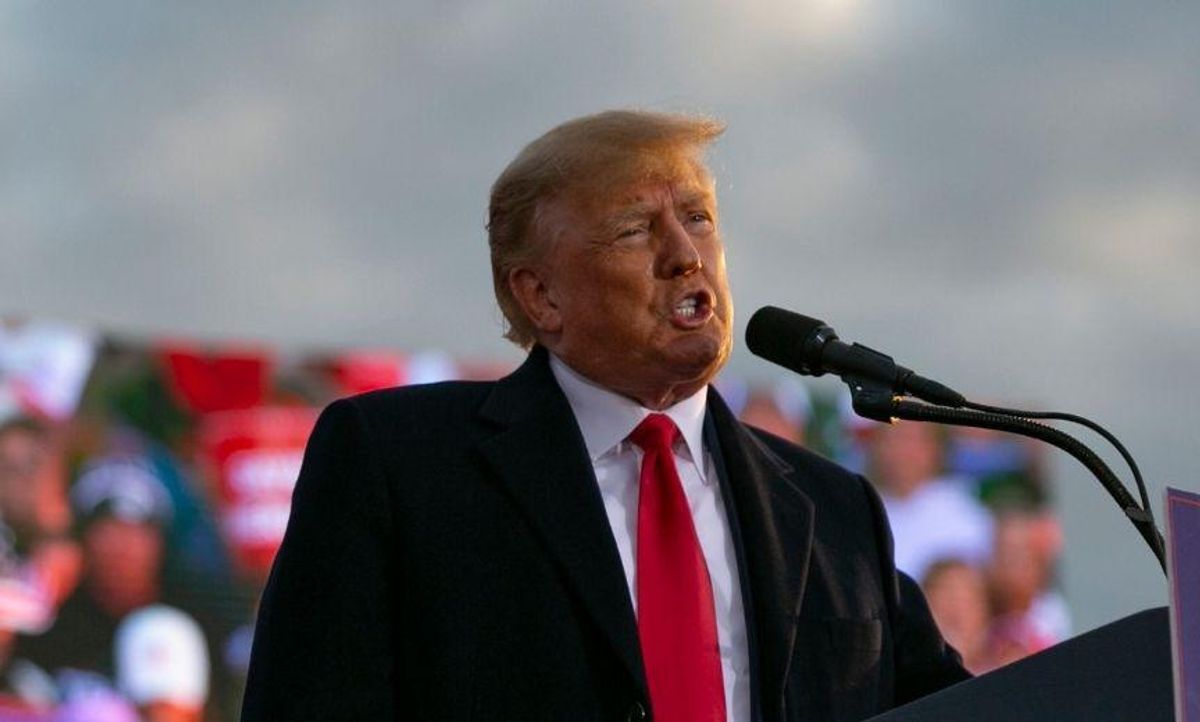 Allison Joyce/Getty Images
It isn't hard to argue that former President Donald Trump is a liar. Over the course of his time in the White House, Trump made more than 30 thousand "false or misleading claims," according to the Washington Post.
After Trump's presidency, CNN fact-checker Daniel Dale expanded his regular fact-checking duties beyond the White House to broader online disinformation. Though some said this was because Dale was biased against Trump, Dale insisted that it was an "objective and obvious fact that it takes less time to fact check basically everyone in politics than it takes to do Trump, a staggeringly incessant liar."
Trump has lied about awards he's received. He's lied about his father's birthplace. He's lied about the weather at his 2017 inauguration. He's lied about the Boy Scouts of America. He's lied about the pathways of hurricanes.
More consequentially, he repeatedly lied that the COVID-19 virus, which has gone on to kill nearly 1 million Americans, was little more than the flu, despite recordings that prove Trump knew the severity of the virus as early as February 2020. He also continues to lie about the validity of the 2020 presidential election, even after these lies led a mob of his supporters to storm the United States Capitol in an effort to halt the congressional certification of then-President-elect Joe Biden's victory. That insurrection resulted in multiple deaths.
It's laughable to call Trump an honest man, and it seems even his own supporters know that, according to a moment from Trump's most recent rally in Selma, North Carolina.
Watch below.
Trump absurdly told the crowd:

"I've gotta be the cleanest sheriff. I think I'm the most honest human being, perhaps, that God ever created."
Though the line was met with scattered claps, there was unmistakeable laughter from the crowd.
Social media users didn't fail to notice.

Other Twitter users found themselves laughing as well, with some wondering if tears were more appropriate.
The former President even lies about honesty, apparently.