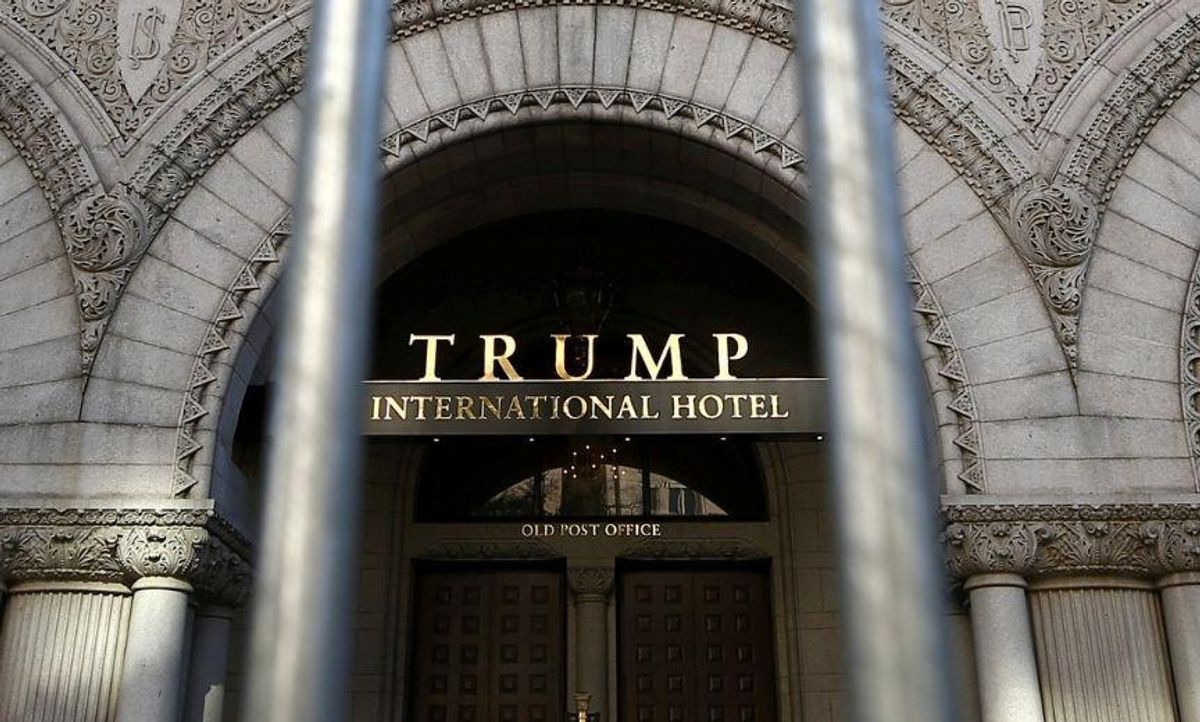 Yegor Aleyev\TASS via Getty Images
After the PGA withdrew its tournament from his New Jersey golf course and his D.C. hotel saw patronage evaporate, former President Donald Trump's brand continues to suffer after his tenure in the White House concluded.
Most recently, the luxury travel site Virtuoso has removed all of the Trump Organization's branded hotels from its site—a total of 10 properties, including the Trump International Hotel in D.C.
Virtuoso quietly removed the properties from its site earlier this month, with global public relations director Misty Ewing Belles, saying in a statement to Zenger News:
"As of March 8, 2021, Trump Hotels are no longer part of the Virtuoso network ... Out of respect for all involved parties, and as a general policy, we do not share comments regarding our non-renewal and exit decisions."
In the business for nearly 40 years, Virtuoso offers exclusive benefits to users through invitation-only partnerships with its various hotels and venues.
Speaking to the Washington Post, travel industry analyst Henry Harteveldt said of the Trump Organization's removal:
"It's a big deal because Virtuoso is very well-respected in the industry. It serves a very elite base of customers and its actions are often studied by others. With Virtuoso doing this, some travel agencies that may have been debating whether or not to do it could decide well, if Virtuoso has done this, we too will end our professional relationship with the Trump hotels."
Trump was already a highly controversial figure throughout his campaigns and presidency, but this came to a boil after his lies about the validity of the 2020 election prompted a mob of pro-Trump extremists to storm the United States Capitol in a deadly failed insurrection. Trump was impeached a historic second time for inciting an insurrection, only to be narrowly acquitted in his Senate trial.
Trump's critics mocked him upon hearing the Virtuoso news.
Others thought, if anything, Virtuoso waited too long.
It's unclear just how damaging the blow will be to the Trump Organization, especially if other travel sites follow suit.