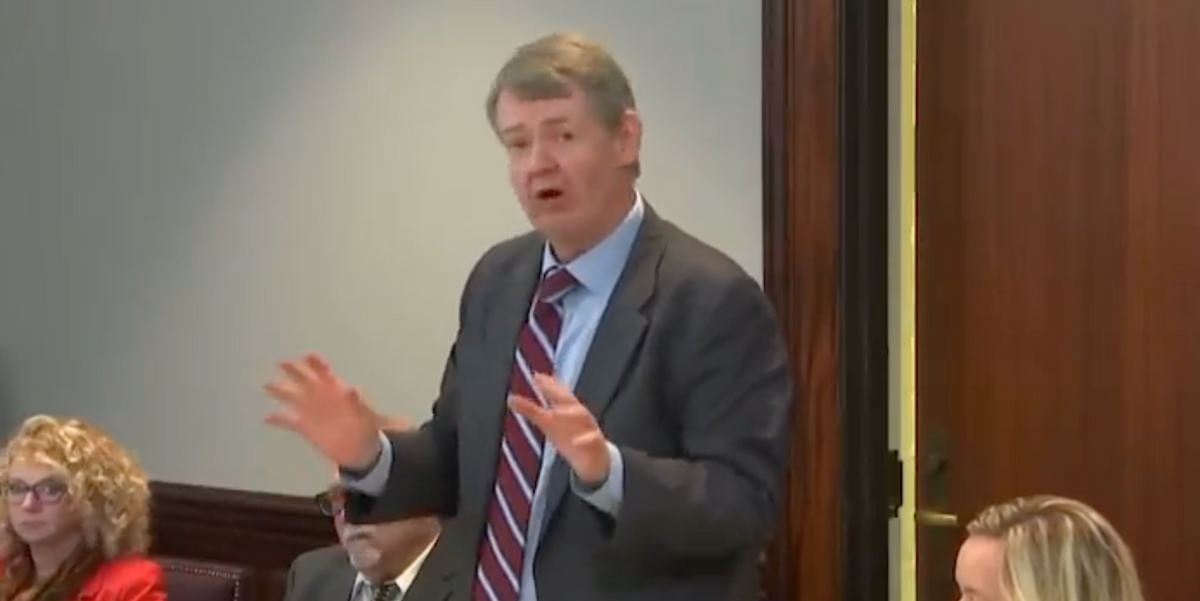 11alive.com
Last February in Glynn County, Georgia, Ahmaud Arbery—an unarmed Black man in his 20s—was jogging in his community when he was chased by three armed white residents in a motor vehicle.
Arbery had broken no laws and posed no threat, but Travis McMichael, Gregory McMichael, and William Bryan pursued him before eventually gunning him down as he tried to defend himself.
The McMichaels and Bryan weren't arrested until three months after they shot Arbery—when video of the killing went viral and prompted national outcry.
The killers were charged with multiple counts of murder, assault, and false imprisonment in a trial that is still ongoing.
On Thursday, a defense attorney in the trial—Kevin Gough—complained to Judge Timothy Walmsley that Arbery's family was bringing in too many prominent Black pastors, and that this could be intimidating for the jury.
Watch below.
Gough said:
"If we're gonna .. bring high profile members of the African American community into the courtroom to sit with the family during the trial in the presence of the jury, I believe that's intimidating and it's an attempt—could be consciously or unconsciously—an attempt to pressure or influence the jury. ... Obviously there's only so many pastors [Arbery's family] can have. Their pastor's Al Sharpton right now, that's fine, but then that's it. We don't want any more Black pastors coming in here. Jesse Jackson, whoever was in here earlier this week, sitting with the victim's family, trying to influence the jury in this case."
Unbelievably, it got worse.
Gough compared the presence of prominent public personalities like Al Sharpton's to the presence of white people dressed as Colonel Sanders, the Kentucky Fried Chicken mascot:

"If a bunch of folks came in here dressed like Colonel Sanders with white masks, I mean that would be—"
That's when Judge Walmsley cut him off.
People were amazed by Gough's comments.

The Colonel Sanders gripe only escalated the situation.
Walmsley later said he had no intention of barring members of the public from the courtroom.

There is no limit on the amount of spiritual counsel grieving families can seek, and from whom they can seek it. Al Sharpton is a public figure, and it's questionable why Gough finds his mere presence on par with people dressing up as Colonel Sanders to racially intimidate a bereaved Black family.