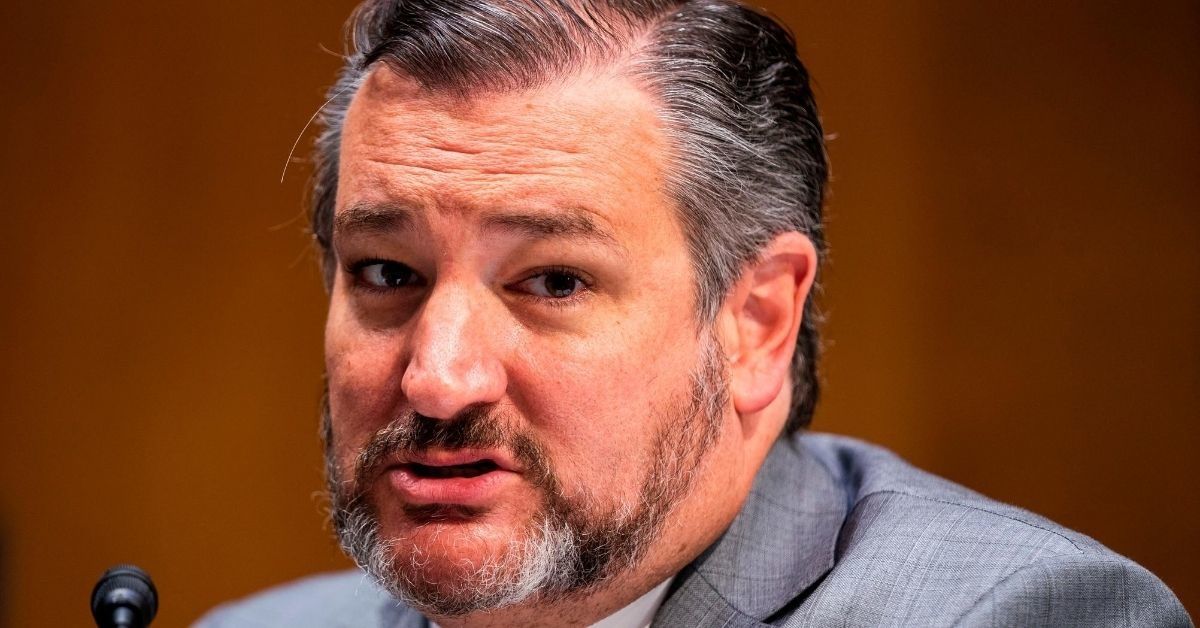 JIM LO SCALZO/POOL/AFP via Getty Images
With former Vice President Joe Biden officially selected as the Democratic party's nominee for President, Republican lawmakers are upping their attacks on Biden's values, as well as stoking fears regarding what the country will look like under a Joe Biden presidency.
Senator Ted Cruz (R-TX) attempted to do that in a recent Fox News interview reacting to the second night of the Democratic party's convention.
According to some viewers, he didn't do a very good job.
Watch below.
Cruz said:

"If these guys win, we're gonna wake up in January with Elizabeth Warren as Treasury Secretary."
The current Treasury Secretary, Steve Mnuchin, a former hedge fund manager and early supporter of President Donald Trump's 2016 campaign. He and his wife have found themselves in hot water multiple times for using the Office of the Treasury to flaunt their wealth, including posing with freshly-printed cash, gold bars, and posting pictures of themselves exiting a government jet.
Senator Elizabeth Warren (D-MA), whom Cruz warned would replace Mnuchin, has established a reputation for taking on big banks and the ways they hurt everyday Americans. She founded the Consumer Financial Protection Bureau under Barack Obama and was a formidable candidate in this year's presidential primary.
When it came to the possibility of her being Treasury Secretary, people only grew more excited.
Some were reminded of a moment from the 2016 campaign, in which Latinos for Trump founder Marco Gutierrez warned that there would be "Taco trucks on every corner" if Democrats were elected—a threat that many hoped was a promise.
Warren was a frontrunner for Biden's running mate pick, but now fervently supports the Biden/Harris ticket.