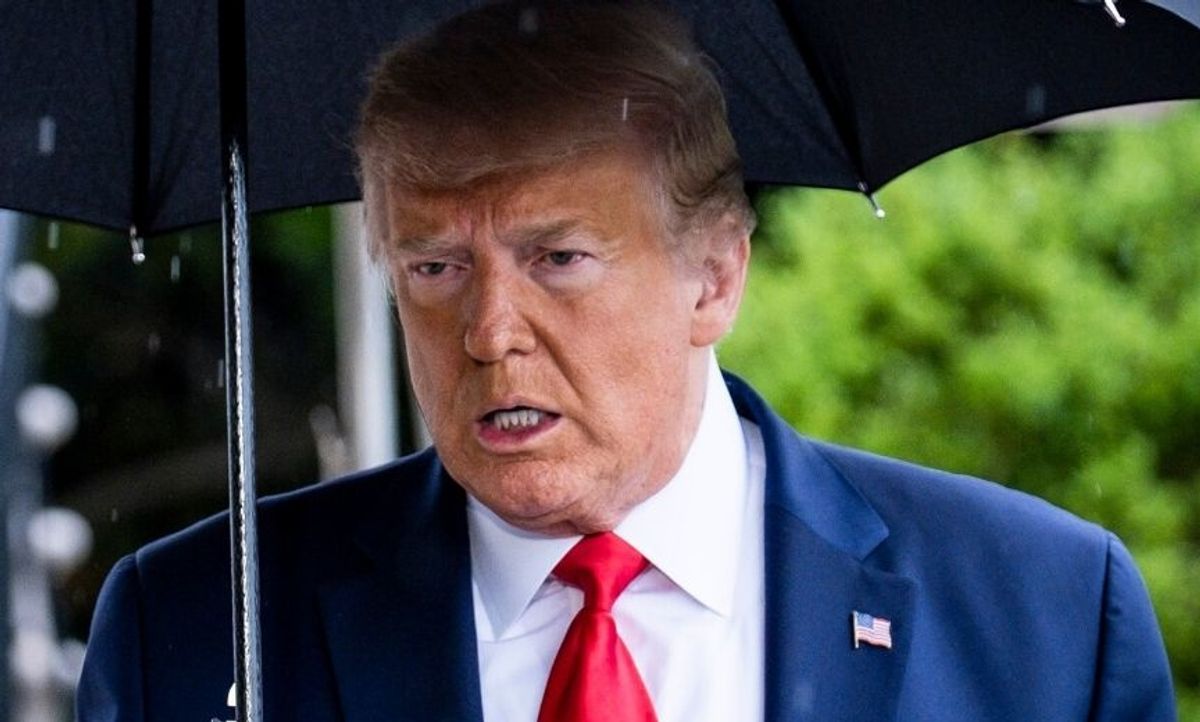 Pete Marovich/Getty Images
President Donald Trump's response to the virus is seen by Americans across the country as insufficient or downright harmful, but one of the first actions he boasts is a ban he placed on travel from China—the epicenter of the virus—in late January. This didn't keep nearly half a million people coming from China to the United States. A partial ban on European travel came months later.
Now, China's road to recovery remains well underway. Meanwhile, the United States had its highest day of diagnoses since mid-April, when the outbreak was at its worst.
With states across the country reopening against the advice of experts and the Trump administration flouting its own CDC guidelines and holding rallies in hotspots, it's becoming clear to the rest of the world that the United States is still in the thick of its first wave.
As a result, the United States may be on the receiving end of a new travel ban from across the pond.
The European Union is preparing to safely return to some sense of normal—and that comes with deciding how to conduct international travel as the global pandemic surges on.
According to the New York Times:
"European nations are currently haggling over two potential lists of acceptable visitors based on how countries are faring with the coronavirus pandemic. Both lists include China, as well as developing nations like Uganda, Cuba and Vietnam. Both also exclude the United States and other countries that were deemed too risky because of the spread of the virus."
The talks of travel bans, for some, hearken back to Trump's first year of office when he issued a series of executive orders barring travel from countries deemed by his officials as undesirable or terrorist-prone. Namely, this meant countries where Islam was the predominant religion.
Trump himself described the bans as:

"[A] total and complete shutdown of Muslims entering the United States until our country's representatives can figure out what the hell is going on."
The ban was widely condemned and challenged in the Supreme Court, but the Trump administration has announced plans to expand the program as recently as this past January.
Now, it looks like the United States may be on the other side of that ban under Trump's leadership, and the irony is not lost on anyone.
People from around the world don't seem to blame the EU for the precaution of banning U.S. travel.
As of this writing President Trump hasn't responded to the reports.