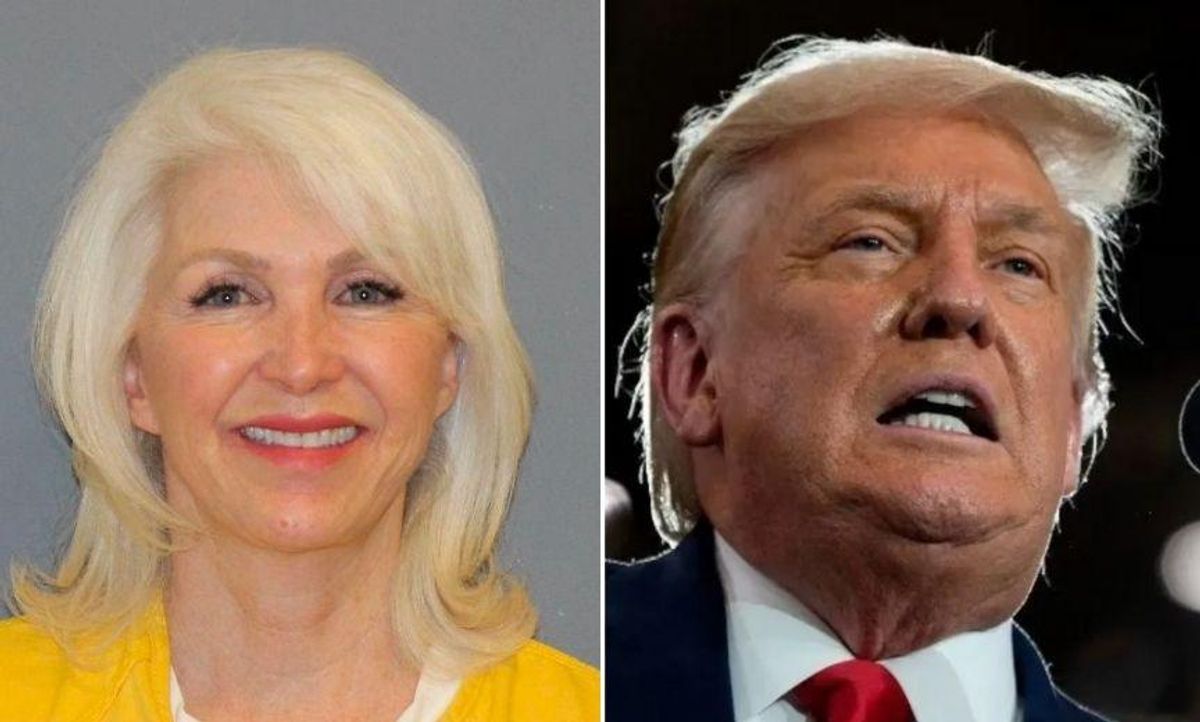 Mesa County // JIM WATSON/AFP via Getty Images
Former President Donald Trump's conspiracy theory that the 2020 election was "stolen" has uprooted untold numbers of lives, especially among his supporters.
Hundreds of pro-Trump extremists were arrested after attacking the United States Capitol in an effort to prevent the congressional certification of then-President-elect Joe Biden's victory. At least two of the former President's supporters died that day.
MyPillow CEO and prominent conspiracy theorist Mike Lindell claims to have spent nearly $30 million of his personal fortune in a quixotic effort to vindicate his 2020 election delusions.
Trump himself is under criminal investigation in Georgia for his efforts to persuade its Republican election officials, including Georgia Secretary of State Brad Raffensperger, to overturn Biden's victory there.
Now, yet another name can be added to that list: Mesa County, Colorado elections clerk Tina Peters.
A staunch supporter of Trump, Peters attempted last summer to prove election instability by secretly recording a video and screenshots for Ron Watkins, the 8chan administrator whom many believe is secretly the "Q" of QAnon. The low-quality video shows Peters interrogating an employee of Dominion Voting Systems—the elections software company that Trump's supporters baselessly claim switched Trump votes to Biden votes. Watkins shared the video and screenshots, crediting a "whistleblower," but didn't block out Peters' password to the election system's basic input/output system (BIOS) motherboard—a catastrophic breach of election security.
In her effort to prove the election was compromised, Tina Peters compromised herself. Because her password was unique, the breach was easily traced to her.
Now, she's been charged with three counts of attempting to influence a public servant and one count each of conspiracy to commit attempting to influence a public servant, identity theft, conspiracy to commit criminal impersonation identity theft, criminal impersonation, first-degree official misconduct, violation of duty, and failing to comply with the secretary of state.

Peters' colleague, Belinda Knisley was arrested on six similar counts. Both have since been released on bond after turning themselves in.
Social media users weren't exactly sympathetic.
Few were surprised that, once again, the election insecurity was coming from the party that claims to champion secure elections.
Trump has repeatedly encouraged supporters who are willing to overturn elections in the GOP's favor to infiltrate elections offices.