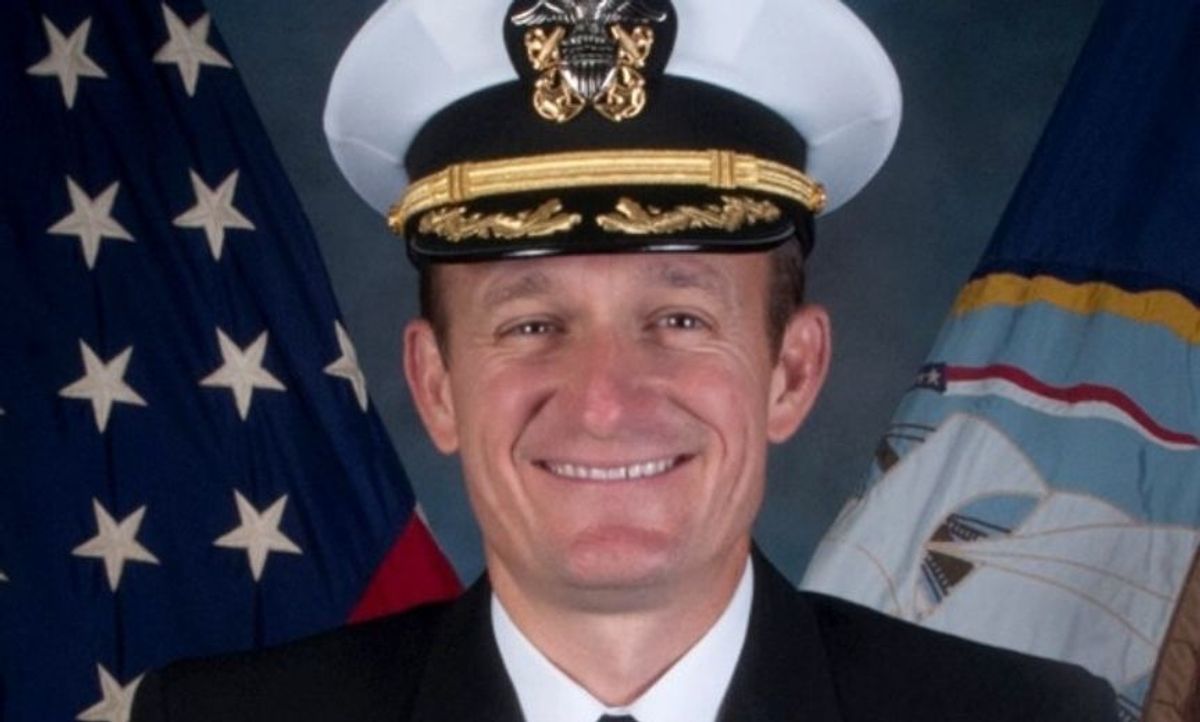 U.S. Navy
The internet is flooded with messages of support for Navy Captain Brett Crozier, who commands the 5000 person crew of the Roosevelt, an aircraft carrier that was recently forced to dock in Guam.
Crozier sent a letter to the Navy this week begging for additional supplies and resources to aid the 93 people on the Roosevelt who tested positive for the virus that's become a global pandemic, as well as facilities for the additional 1000 people who need to be quarantined.
Crozier wrote in the letter:

"This will require a political solution but it is the right thing to do. We are not at war. Sailors do not need to die. If we do not act now, we are failing to properly take care of our most trusted asset — our Sailors."

In response to the Captain's pleas, Acting Secretary of the Navy Thomas Modly relieved Crozier from his post.
Messages of support to the Captain came flooding in.
Crozier will remain in the Navy and keep his rank, and Modly insists that he felt no pressure from the White House to discipline Crozier.
He said the decision came because Crozier went through improper channels when sending the letter, though he's still not certain if Crozier sent the letter to journalists.

Modly may claim to have felt no pressure from the White House, but retaliating against service members and other government officials has become commonplace in the Trump administration.
After Lieutenant Colonel Alexander Vindman complied with a congressional subpoena in the impeachment inquiry against President Donald Trump, Vindman was unceremoniously fired and escorted out by security, along with his twin brother, who played no part in the impeachment proceedings.
Other career officials who complied with the subpoenas faced the same fate.
Despite Modly's claims, people were suspicious.
Regardless of where the decree originated, people were livid at the decision.
Disgraceful is right.
Keep reading...Show less