the national collegiate student loan trusts
The loans in question total more than $5 billion.
18 July 2017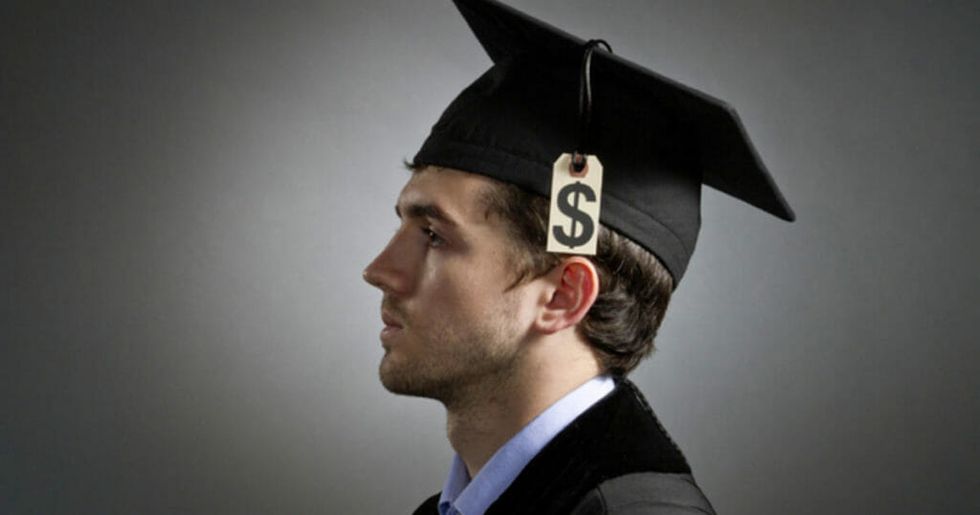 Thousands of student loan recipients may not have to pay back their student loan debts––because lenders appear to have lost critical paperwork. Insufficient ownership records (among other missing documentation) have left creditors unable to collect the affected debts in court, according to a New York Times report.
The National Collegiate Student Loan Trusts, one of the nation's largest owners of private student loans, has struggled to produce ownership records of its loans, which were originally bundled and sold by banks to investorsthrough a process known as securitization. None of these private loans were guaranteed by the federal government. In a recent legal filing, National Collegiate's lawyers caution, "As news of the servicing issues and the trusts' inability to produce the documents needed to foreclose on loans spreads, the likelihood of more defaults rises."
National Collegiate is an umbrella name for 15 trusts that hold 800,000 private student loans totaling $12 billion. Of that $12 billion, roughly $5 billion is currently in default, and the missing paperwork has resulted in judges across the country (including in New Hampshire, Ohio, and Texas) dismissing dozens of the trusts' lawsuits against students. This means thousands of people might find their debts essentially wiped away.
Samantha Watson, a mother of three who graduated from Lehman College in the Bronx in 2013 with a degree in psychology, said her "mom started to cry" after a judge's ruling relieved her of $31,000 in debt. Watson recalls she fell behind on her student loan payments after her daughter fell ill and she was forced to quit her job as an executive assistant. She eventually found work as a nurse's aide, though her meager paycheck left her struggling to pay her family's expenses. According to her lawyer, Kevin Thomas of the New York Legal Assistance Group, National Collegiate presented documents saying Watson enrolled in a school which she never attended.
"I tried to be honest," Watson said of her court appearance. "I said, 'Some of these loans I took out, and I'll be responsible for them, but some I didn't take.'"
Judge Eddie McShan of New York City's Civil Court in the Bronx agreed with Thomas that National Collegiate's paperwork "failed to establish the chain of title" on Watson's loans. Judge McShan dismissed four lawsuits against Watson.
National Collegiate's troubles have continued, as one of the financiers behind its trusts stated he agreed with some of the criticism leveled the group's way.
"We don't like what's going on," said Donald Uderitz, the founder of Vantage Capital Group, a private equity firm which is the beneficial owner of National Collegiate's trusts, keeping whatever money is leftover after the trusts' noteholders are paid off. "We don't want National Collegiate to be the poster boy of bad practices in student loan collections, but we have no ability to affect it except through this litigation."
Uderitz says he disagreed with National Collegiate's collection lawsuits and wanted them to stop. He admits that an internal struggle between Vantage Capital and others involved in operating the trusts has hindered him from ordering a complete halt.
Keep reading...Show less