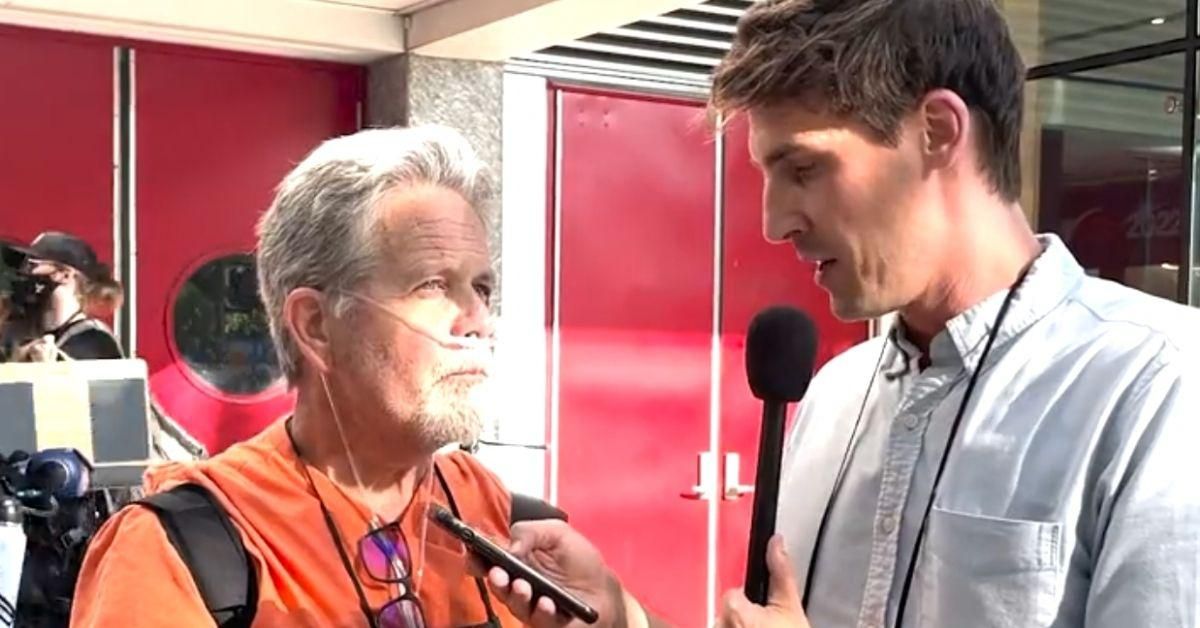 @TheGoodLiars/Twitter
The National Rifle Association's big yearly conference kicked off in Houston last week, despite the fact the state suffered the worst school shooting in 10 years just days before at Robb Elementary School in Uvalde, Texas.
And among those on the scene were Republican-trolling comedy duo The Good Liars. And boy oh boy, did they capture a moment outside the convention's main floor.
In a now-viral clip, the duo's Jason Selvig interviewed a gun-loving man outside the event who claimed, without irony, more people are killed by hammers every year than guns.
If you're even remotely sentient, you know that can't possibly be true.
But Selvig had the actual statistics to prove it. And whew, did it get weird!
See the video below.
The man, speaking with the kind of loud confidence that is always a red flag, told Selvig:
"More people and more crime is committed and more people are killed with hammers every year than guns."
"Look at the facts, that is true. Look it up, you can Google it."
Selvig replied as any normal person would:
"I will look that up. I don't think that's true actually."
The man of course immediately doubled down, telling Selvig:
"That is true. Look it up!"
So Selvig did just that.
And you'll be shocked to hear the man doesn't know what he's talking about. Reading off his phone, Selvig informed the man of the actual statistics.
"So the number of murder victims and the weapons used:"
"Okay, number one, handguns, 8,029."
"Number two, firearms—type not stated, 4,863."
"Number three, knives or cutting instruments."
"Personal weapons, fists, feet."
"Then rifles at 455."
"Then blunt objects, clubs, hammers, 393."
"...The hammers, that stat is just wrong."
Naturally, the man immediately conceded and told Selvig he'd re-examine his stance on gun control. LOL just kidding.
He simply changed the subject and doubled-down, telling Selvig:
"The second amendment is still my right and it's still important to me."

Of course, Twitter had a field day with this.
Others lamented the seeming impossibility of getting through to many gun rights activists.

We wish this man the best of luck surviving the American epidemic of hammer violence.