Fox's 'The Five' co-host Jessica Tarlov spent a solid minute and a half listing Joe Biden's incredible economic record and her co-hosts just sat their silently.
30 June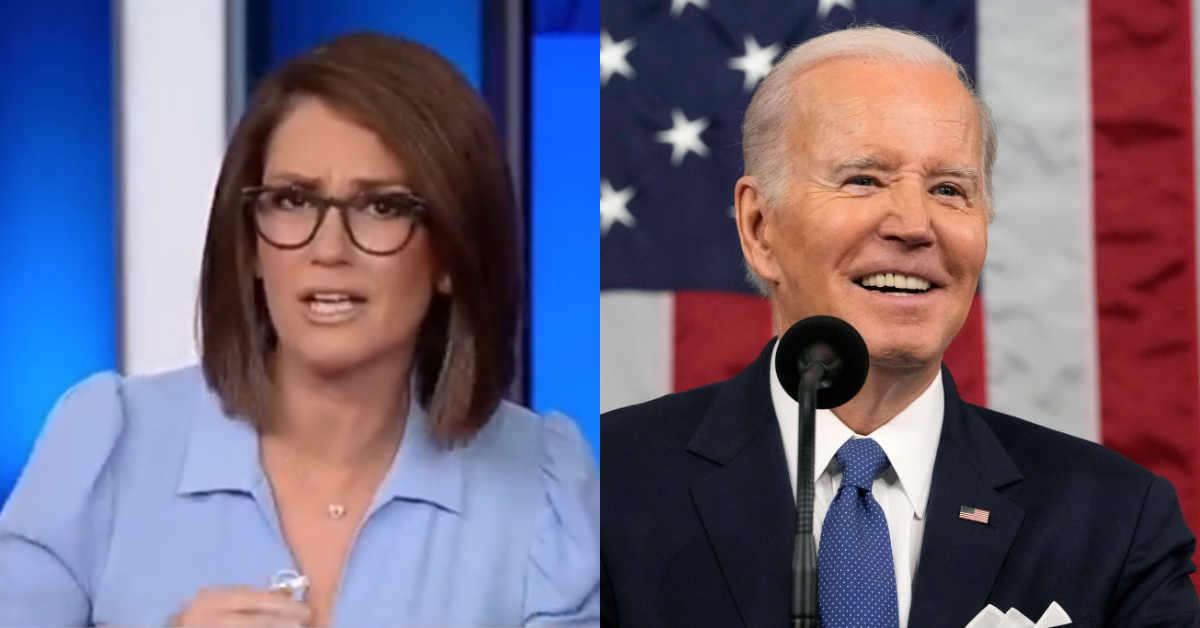 Fox News; Jacquelyn Martin/Pool/Getty Images
Fox News commentator Jessica Tarlov was praised after she broke down Democratic President Joe Biden's "tremendous" economic record to the stunned silence of her co-hosts, who are typically among the most prominent critics of the Biden adminitration on the network.
As the most outspoken Democrat regularly seen on Fox News—having been a Fox News contributor since 2017—Tarlov's words amounted to a spirited and rather matter-of-fact defense of an administration her colleagues have claimed has been disastrous from the start.
You can hear what she said in the video below.
Tarlov said:
"Joe Biden has a tremendous economic record." ...
"The U.S. has the highest post-pandemic growth in the G7 and lowest inflation. 13.1 million jobs [have been] created, so yes, all the ones lost during COVID have come back and then we're gaining jobs at a faster clip than we did under the Trump presidency."
"800K in manufacturing [jobs], we know unemployment is below four percent."
"We have 35,000 infrastructure projects right now. Before you say, 'Oh, you're not going to see a bridge for 20 years or whatever,' there are Republican Senators humiliating themselves on Twitter now, talking about how excited they are that the broadband is coming to them."
Tarlov then proceeded to name some of the worst offenders, pointing out Alabama Republican Senator Tommy Tuberville recently took to Twitter to celebrate his state receiving over $1 billion in funding for broadband efforts through the bipartisan infrastructure law, despite voting against the bill.
She added:

"Three billion dollars going to, Tommy Tuberville, I think is how you pronounce it. You know, says like, broadband is coming and then Joe Biden gets to, quote retweet him and say, 'See you at the groundbreaking."
"Which is what Mitch McConnell, John Cornyn, have been doing it, Nancy Mace, Elise Stefanik, these are people who voted against the things that their constituents are now going to get and they want to take credit and they don't deserve it for voting against it."
Tarlov concluded her defense of the President's economic record by noting the high number of "new applicants for small business loans in the last two years."
Many praised Tarlov and noted the stunned reactions of her colleagues after the clip of her statements went viral.
Biden has previously touted "Bidenomics" to cement support among Americans as the country braces for another long presidential election cycle.

His focus on his economic record has proven even more valuable in light of the federal government's report that the economy grew two percent in the first quarter, even moreso than suggested by previous estimates.
Politicoreported that the GDP numbers "land as Biden and other top administration officials are fanning out across the country, including visits to deep red Republican districts, to spotlight government programs and tax credits intended to aid the middle class."