In the wake of the Nashville shooting, Tennessee Governor Bill Lee signed an executive order tightening background checks.
13 April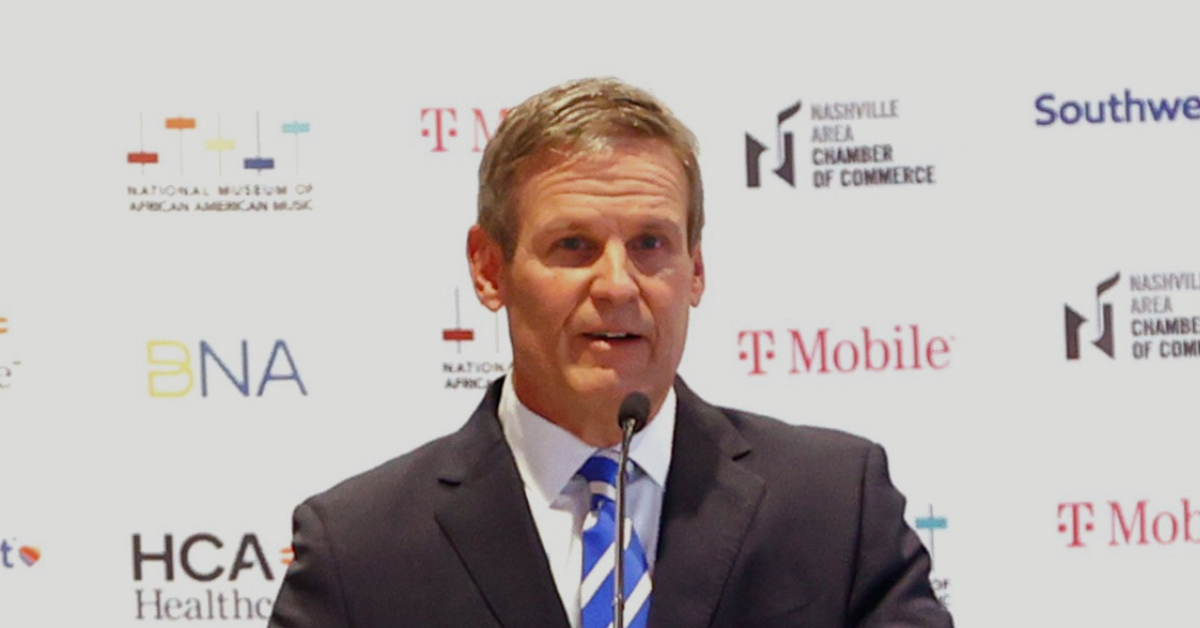 Jason Kempin/Getty Images
Tennessee Republican Governor Bill Lee has apparently reversed his opinion on gun safety reform.
Lee signed an executive order—"An Order Enhancing Protective Procedures for the Purchase of Firearms"—to tighten background check procedures for firearm purchases on Tuesday of this week.
In the order, Lee clearly recognized the need for stronger regulations on firearms:
"WHEREAS, Recent tragedies in Nashville and throughout our nation have demonstrated the devastating impact of firearms possession by those intending to cause harm to themselves or others and underscore the need for more effective instant background checks."
The order also gave specific instructions for what is to be done to improve Tennessee's background check system.
These included:
ensuring agencies required to report information to the Tennessee Instant Check System (TICS) do so within 72 hours of when they receive the information
ensuring all courts are properly reporting relevant information to the Tennessee Bureau of Investigation (TBI) for entry into the TICS system
ordering the TBI to determine how to improve the TICS data submission process
In addition to the executive order, Lee also urged the Tennessee state legislature to pass a so-called "Red Flag" law to further work to prevent people who wish to harm themselves or others from obtaining firearms.
Lee said of the order:
"When there is a clear need for action, I think that we have an obligation to remind people that we should set aside politics and pride and accomplish something that the people of Tennessee want to get accomplished."
Lee released the executive order amidst significant turmoil in the Tennessee House of Representatives over the expulsion of two Black Democratic members by the Republican majority for their participation in a protest in the House calling for gun control in the wake of the Covenant School shooting in Nashville and several other mass shootings throughout the country.
Their expulsion was especially contentious because the third Democratic lawmaker who joined the protest—a White woman named Gloria Johnson—was not likewise expelled.
Representative Justin Jones—one of the lawmakers expelled by the GOP-led House—was reinstated to his former seat by his legislative district on Monday. Representative Justin Pearson was reinstated by his district Wednesday.
While any kind of gun control at all seems incredibly unpopular with the GOP, Republican-led states like Florida and Indiana have successfully implemented red flag laws.
There will likely be a long, uphill battle to implement similar legislation in Tennessee, though.
Lee said he has been meeting with legislators about introducing an order-of-protection law that would allow law enforcement to obtain a court order to remove firearms from people who are deemed to be a danger to themselves or others.
Similar laws have been passed in 19 other states and the District of Columbia with bipartisan support.
A single executive order may seem like a small step, but change has to start somewhere.