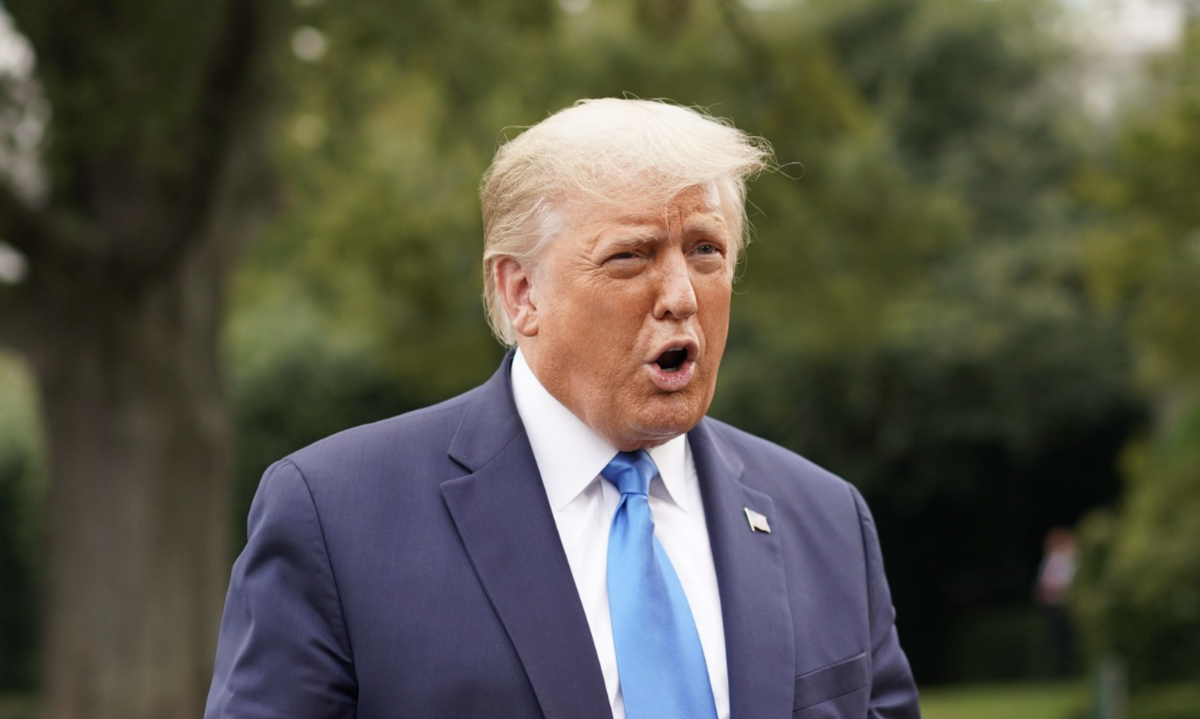 MANDEL NGAN/AFP via Getty Images
The pandemic that's killed over 200 thousand Americans is also expected to result in an unprecedented number of mail-in ballots ahead of November 3rd.
With little more than a month until Election Day, President Donald Trump and his Republican allies are ramping up their attacks on the 100+ year old institution of voting by mail, falsely claiming that it's rife with enough voter fraud to sway an entire election.
So suspicions were raised when the Federal Bureau of Investigation (FBI) and the U.S. attorney for the Middle District of Pennsylvania made the unusual announcement that they'd be investigating potential issues with nine military ballots in a Pennsylvania county that may have been improperly opened.
The Trump team has considered a smear campaign against mail-in voting in Pennsylvania in an effort to get the swing state's Republican dominated legislature to appoint electors loyal to Donald Trump, who would then cast the state's electoral votes.
The unconventional announcement of an investigation into nine ballots was largely seen as a product of that smear campaign, but now additional information indicates that it wasn't the mailing aspect of these ballots that was the problem.
Pennsylvania's controversial new mail-in voting law requires all ballots to be in an additional privacy envelope. Election officials in the state warned that this could result in the discarding of an estimated 50 thousand ballots.
For perspective, Donald Trump won the key swing state of Pennsylvania by 44 thousand votes in 2016.
While Democrats fought for ballots without additional privacy envelopes to be counted, the Trump campaign and the Pennsylvania Republican argued in court that only ballots with privacy envelopes should be valid.
The Pennsylvania Supreme Court sided with Republicans, allowing state officials to discard mail-in ballots without privacy envelopes.
According to Politico's chief political correspondent, Tim Alberta, it was these rules—which the Trump campaign favored—that led to the discarding of the military ballots, seven of whom were for Trump.
According to Alberta, the election officials thought the ballots were actually absentee ballot requests due to the absence of the privacy envelope, which resulted in their discardment.
The same day of this development, Trump accused Pennsylvania officials of "throwing away" Trump ballots.
People were all too eager to point out that the ballots were discarded due to policies Trump's own campaign fought for in court.
People speculated that arguing for ballots not to be counted then blaming Democrats for those ballots not being counted was yet another Trump plot to sow mistrust in the entire system.