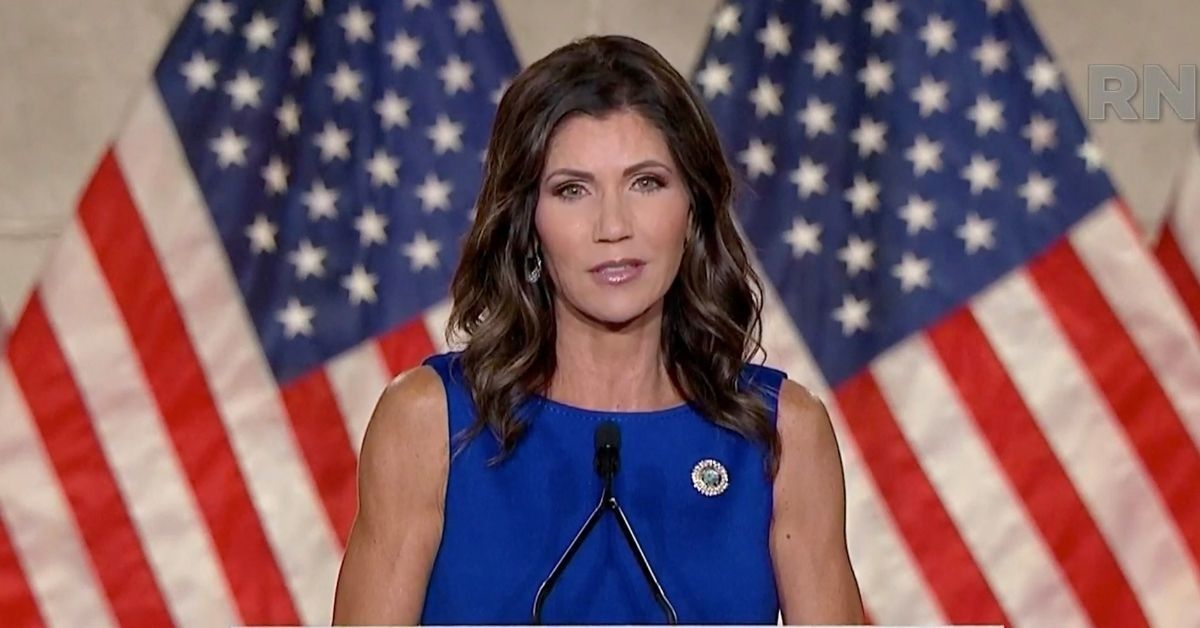 Handout/Getty Images
A new study links the Sturgis Motorcycle Rally in South Dakota to a truly shocking number of cases of the virus—nearly 20% of the national total in August.
However, many, like South Dakota Governor Kristi Noem, have pushed back against the study, claiming it's "fiction" meant to attack those "exercising their personal freedoms."
The study, written by a team of researchers at the San Diego State University's Center for Health Economics & Policy Studies and the IZA Institute of Labor Economics, used cell-phone data to suggest the event's thousands of maskless attendees spread the virus throughout the country.
Following the rally, Sturgis experienced a 35% case spike.
The researchers wrote in their paper:
"The Sturgis Motorcycle Rally represents a situation where many of the 'worst-case scenarios' for superspreading occurred simultaneously."
"The event was prolonged, included individuals packed closely together, involved a large out-of-town population (a population that was orders of magnitude larger than the local population), and had low compliance with recommended infection countermeasures such as the use of masks."
In response to the study, Governor Kristi Noem claimed it was a complete fabrication.
Many people online felt that even if the study's numbers were exaggerated, it didn't make holding the Sturgis event safe or wise.
State officials pushed back against the study, noting that it was not peer-reviewed and failed to take school re-openings into account.

Even if you feel a study is unfair, claiming science is "fiction" is never a good look for a politician.
There have been times Noem was more than willing to get behind pseudo-science.
Many felt the Sturgis event was directly tied to South Dakota's heightened positivity rate.
The pandemic is not over and all public officials should be going out of their way to encourage social distancing and safety measures whenever possible.