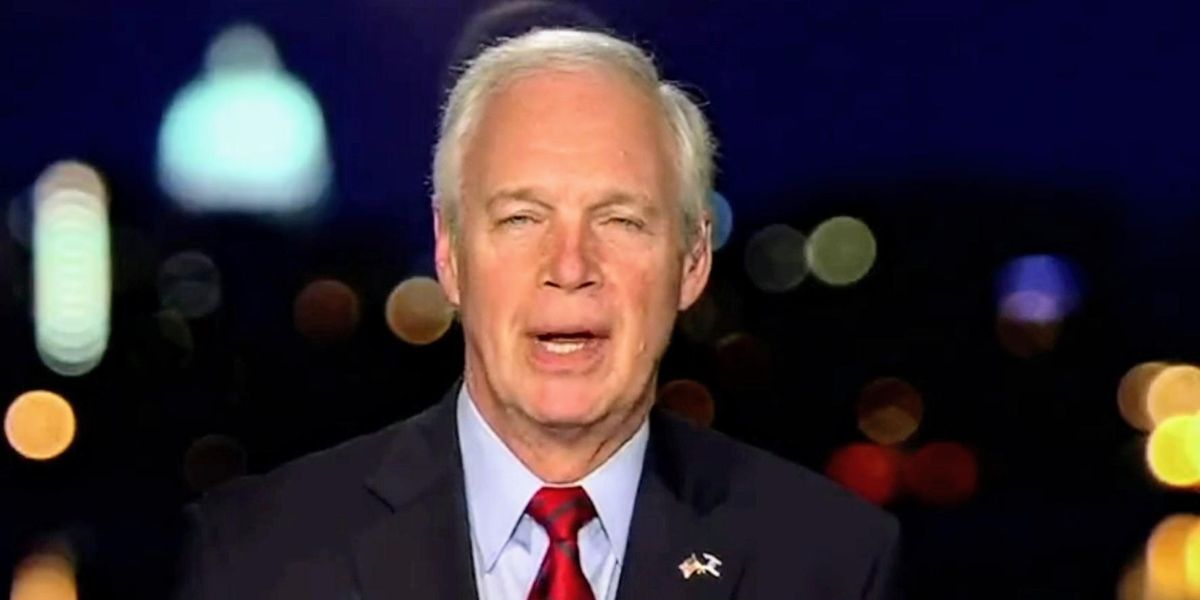 Fox News
Republican Senator Ron Johnson of Wisconsin claimed the reason a debate audience laughed at him at Marquette University in Milwaukee last week was because of "leftist students."
The laughter came after Johnson claimed he had been set up by the FBI after his Democratic opponent, Wisconsin's current Lieutenant Governor Mandela Barnes, said Johnson could not be trusted to protect democracy.
Barnes stated:
"We cannot trust Senator Johnson to protect democracy abroad because we can't even trust Senator Johnson to protect democracy here at home."
Johnson then claimed it was a setup:
"FBI set me up with a corrupt briefing and then leaked that to smear me."
He further claimed he had been "trying to uncover and expose" corruption at the Bureau.
This caused the audience to laugh at him again.
Instead of accepting the crowd could just genuinely think his ridiculous statements were laughable, Johnson has since decided the only ones laughing were "college students" who had been taught "leftist propaganda" as he told Fox News' Brian Kilmeade on Saturday.
Kilmeade fed Johnson the perfect setup.
"When you said you were set up by the FBI, the crowd laughed."
"Who was in that crowd, and have they been following the news?"
"Do you want to put that in context?"
Johnson blamed the laughter on students being "let in"—to a debate held on a university campus—and the supposed "leftist propaganda" being taught in college.
"Well I think they let in a bunch of college students."
"We were supposed to both get fifty audience members and the crowd was much larger than that."
"So, my guess, they're college students who, let's face it, our colleges today aren't exactly teaching history."
"They're really not talking about the relevant things that students really oughta learn in college."
"They're being taught leftist propaganda, unfortunately."
You can see a clip of Johnson discussing the debate with Kilmeade below:
Twitter wasn't buying Johnson's excuse though.
Even if Johnson were somehow correct about the reason for the derisive laughter at his statements, that doesn't change the fact there are voters who thought his claims about the FBI setting him up were ridiculous enough to laugh at.