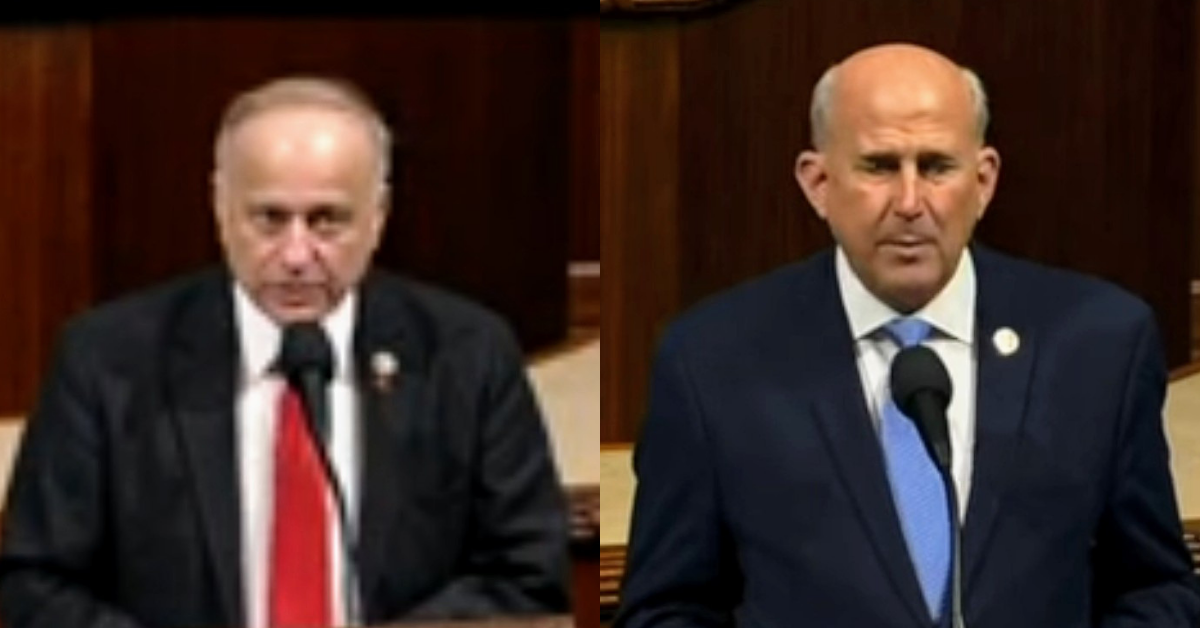 C-SPAN
Republican members of the House of Representatives drew attention to their cause on February 28.
But not all attention is a good thing.
Iowa Republican Steve King—best known for being reprimanded by his own party for his White supremacist views—was joined by the lesser known Louis Gohmert of Texas.
Both men are members of the Tea Party movement within the GOP. Both are also fond of bizarre conspiracy theories.
On February 28, King and Gohmert brought some of their wild, unsubstantiated tales to the floor of the House of Representatives. This time their focus was the death of a former federal employee.
On February 21, former Department of Homeland Security (DHS) official Philip Haney was found dead in a park and ride area in Amador County, California from what appeared to be a self inflicted gunshot wound. The death occurred near the RV park where Haney lived alone after the June 2019 death of his wife from cancer.
Haney was 66 years old.
The sheriff's office awaits an official cause of death and the results of their inquest. Sheriff's officials say it can take months to complete a full investigation.
Amador County Sheriff's Office Undersheriff Gary Redman said:
"Everything we saw on-scene is consistent with somebody putting a gun to themselves and pulling the trigger."
"We're not making a statement that this was, in fact, suicide."
"We are currently in the beginning phase of our investigation and any final determination as to the cause and manner of Mr. Haney's death would be extremely premature and inappropriate. No determination will be made until all evidence is examined and analyzed."
Haney served during the Bush and Obama administrations.
Haney's death spawned a new conspiracy theory involving the "deep state." It claims Haney's death was a political assassination to silence him.
This is absolutely batshit crazy. But Louie Gohmert and Steve King took to the House floor to openly speculate that… https://t.co/kdeQWQKvde

— Sam Stein (@Sam Stein) 1583509126.0
King and Gohmert trotted the theory out on the House floor a week after Haney's death.

You can watch King's remarks here.
King said:
"I'm standing on the floor here saying, Madame Speaker, I don't believe that Phil Haney committed suicide."
"I expect that we're going to get a thorough investigation. The evidence that is coming to me indicates that he was murdered."
King added:
"Phil often said, 'I would never commit suicide'."
King didn't indicate why he discussed opinions and preferences regarding suicide with a DHS official. But considering King told a group of constituents how important rape and incest were to his family history, few topics are likely out of bounds.
Then Gohmert gave a nearly 30 minute speech claiming he had a death pact with Haney.
Nice to see Louie Gohmert is still the dumbest. https://t.co/5lEku6UZQR

— Molly Jong-Fast (@Molly Jong-Fast) 1583517445.0
You can see Gohmert's speech here.

Gohmert said:
"I'd been concerned about his safety, with all the information he knew and people who could've gotten in trouble."
Despite speaking before a live audience while being recorded in a secure government building, Gohmert failed to reveal any of the information he alluded to.
Gohmert added:
"We had a mutual pact, it said: either one of us ended up committing suicide, then the other is going to make sure that the truth wins out."
But what truth?
When asked for comment, neither King nor Gohmert had anything to add to their claims. In the days following their speeches in Congress, neither man has said anything more or provided any evidence.
King—who infamously asked when White nationalism became a bad thing—called for a full investigation into Haney's death. There already is a full investigation being conducted, with the assistance of the FBI.
Driftglass saw the photo of Gohmert and King on my laptop: "It's like 'Of Mice and Men,' except they're both Len… https://t.co/QhUcqqUbHJ

— Frances Langum 🧶 (@Frances Langum 🧶) 1583511635.0
@MollyJongFast That Gohmert & King exist makes me wonder whether Darwin really understood everything there is to know about evolution...

— Peter Watts (@Peter Watts) 1583517638.0
When anyone even suggest that there's a stupider member of Congress than these two, show them this. Louie Gohmert A… https://t.co/ijKije0sGG

— Bob from Powhatan VA (@Bob from Powhatan VA) 1583532885.0
Hollywood truly is out of ideas. I've seen this movie at least three times already. #thesetwoidiots Louie Gohmert… https://t.co/h8iwoFyT5x

— Sensational Gus (@Sensational Gus) 1583519037.0
Louie gohmert and Steve King should both be put in straight jackets. One crazier that the other

— Maryanne (@Maryanne) 1583517230.0
Haney was an agriculture inspector with Customs and Border Patrol (CBP) when DHS was created in 2002 and absorbed existing agencies like the Coast Guard and CBP. He worked for the newly formed cabinet department until his retirement in 2015.

After retiring, Haney wrote a tell-all book claiming DHS was ignoring the "Muslim threat." Critics called his book blatant Islamophobia.
People like King and Glenn Beck hailed Haney as a "whistleblower" and hero. But after initial attention, Haney's popularity quickly faded.
The book was popular with Tea Party members, White supremacists and conspiracy theorists because of Haney's connection to President Barack Obama. They failed to note George W. Bush's presidency covered half of Haney's tenure at DHS.
As for King and Gohmert, both men are up for reelection in 2020. As of Friday, March 6, the 2020 election is 241 days away.
Show your voting preference with this shirt available here.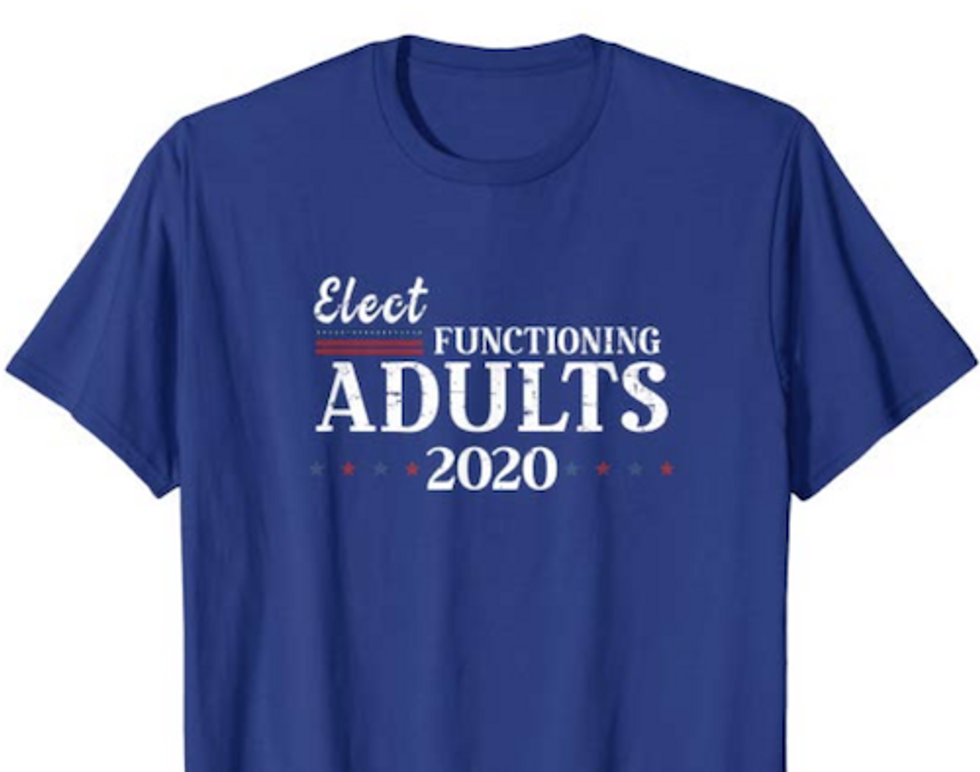 Amazon
Keep reading...Show less