stephanie winston wolkoff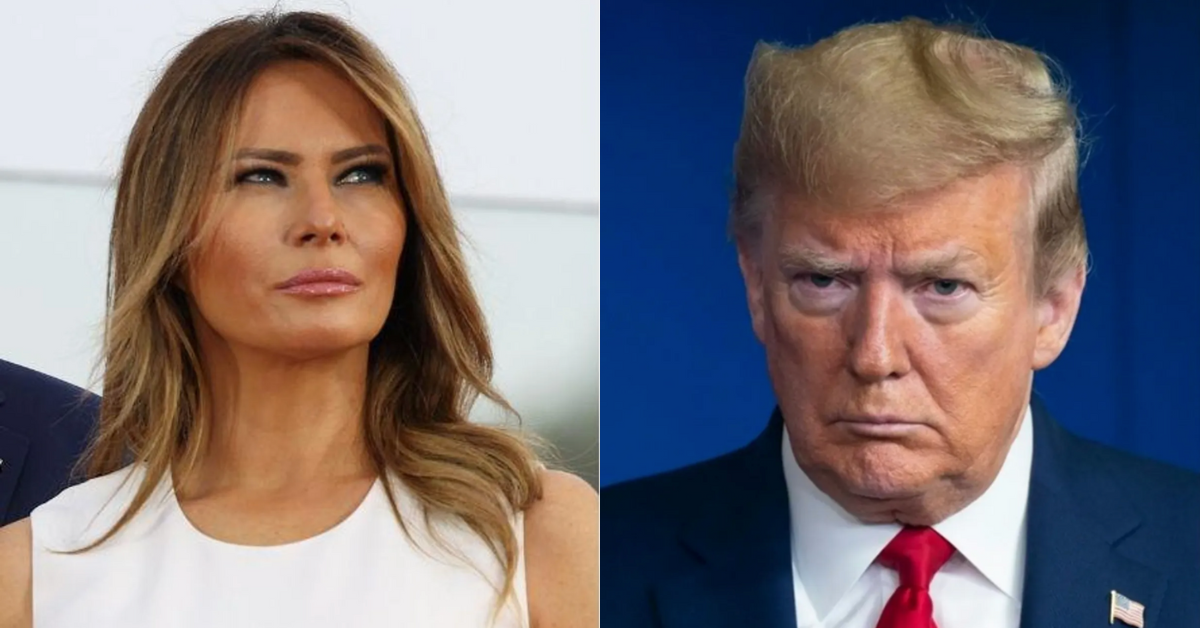 Tasos Katopodis/Getty Images; Sarah Silbiger/Getty Images
Former First Lady Melania Trump criticized her former friend and aide Stephanie Winston Wolkoff more than two years after a secret recording was released in which Trump complained she doesn't "give a f**k about Christmas" and resented having to decorate the White House for Christmas festivities.
Now Trump says she wants to "set the record straight," telling the far-right Breitbart News Wolkoff "spitefully edited and released our conversation to create the perception that Christmas is not significant to me."
Saying "the mainstream media has failed to provide context for these misleading exchanges," Trump insisted Christmas is "an important time" for her and her family and her "devotion to the holiday is personal and profoundly serious."
Then things got a little awkward when the former First Lady appeared to take a dig at her husband—former Republican President Donald Trump—and his "zero tolerance" family separation policy at the nation's southern border that Trump administration critics said was both cruel and immoral.
She said:

"Most people will agree that reuniting migrant children with their parents is more important than discussing Christmas decorations during summertime."
But that comment, bizarre as it was, did not warrant further elaboration as far as the First Lady was concerned. She claimed Wolkoff deliberately exposed her "malicious intent" by releasing a recording she said made her seem callous.
Trump added Wolkoff had her contract with the First Lady's Office "terminated in February 2018" and "she was later charged with violating the confidentiality clause of her White House Employment Agreement."
Trump's claims angered Wolkoff, who said the former First Lady's statements were little more than an attempt to rehabilitate her image now she's launched a new line of Christmas ornaments and corresponding NFTs.
Writing on Twitter, Wolkoff stated Trump "has nothing to do than to impugn my integrity and lie again in order to sell some ornaments."
In a follow-up tweet, she suggested Trump's "next attack" would be when she "tries to sell lightweight jackets that say 'I DON'T REALLY CARE! DO YOU?'"

Wolkoff's remark was a reference to a jacket Trump wore emblazoned with the words "I really don't care, do u?" while she boarded a plane to visit a detention center for immigrant children in McAllen, Texas.
News outlets reported the then-First Lady changed her outfit while traveling but her wardrobe choice was perceived by many as a tacit endorsement of her husband's child separation policy.
Many came to Wolkoff's defense, criticizing Trump in the process.
Former President Trump previously admitted his administration's policy of separating families was a negotiating tool to get Democrats to cave to his demands, which included tougher border security and the building of a wall at the United States-Mexico border.

Medical professionals decried the policy, saying it would cause "irreparable harm" to separated migrant children and warning of the effects "toxic stress" can have on a child's brain development and long-term health.
The policy ultimately withered after The Associated Press reported the Trump administration would be operating at least three "tender age" shelters in South Texas for migrant babies and toddlers and a fourth shelter would house hundreds of young migrant children in Houston, Texas.