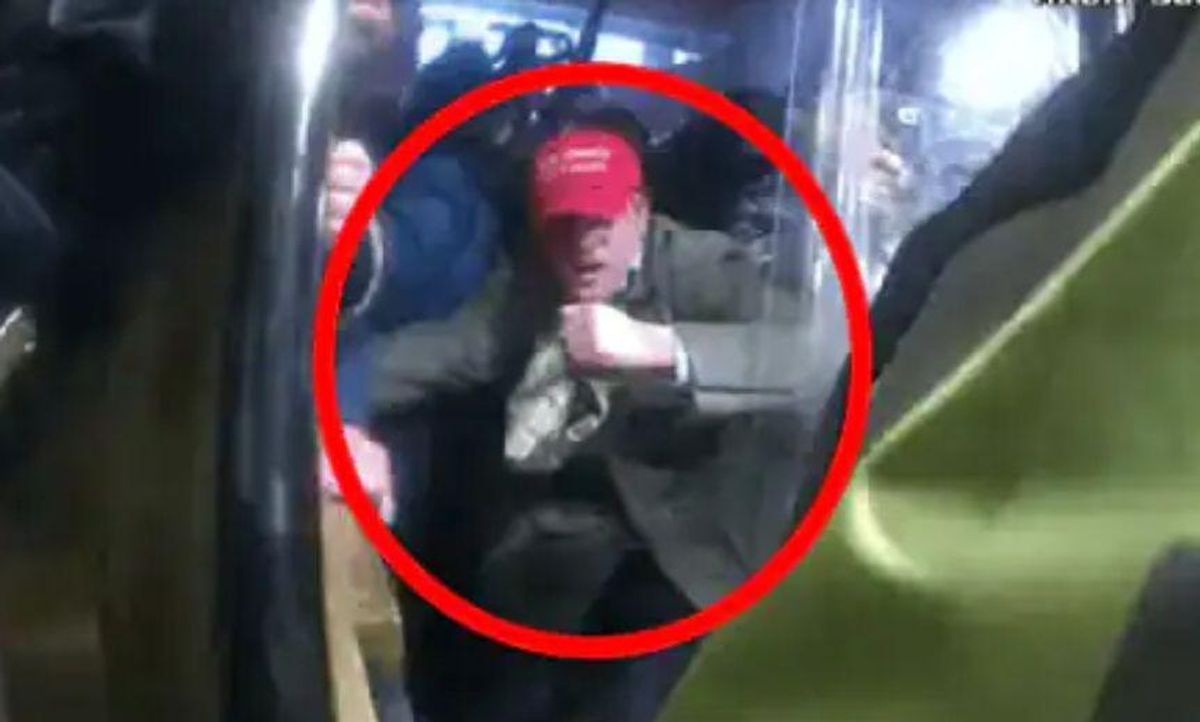 Federal Bureau of Investigation
Led by former President Donald Trump, Republican lawmakers amplified lies that the 2020 election was "stolen" by Democrats and now-President Joe Biden.
As history will painfully remember, these lies prompted a mob of pro-Trump extremists to storm the United States Capitol, resulting in the deaths of at least five people and the endangerment of every lawmaker present at the Capitol during the joint session to congressionally certify Biden's victory that day, Trump's own Vice President among them.
Now, there's growing evidence that Republican officials weren't only complicit in the riots, but actively helped them, whether knowingly or unknowingly.
Ken Klippenstein of The Intercept recently reported that the Federal Bureau of Investigation is investigating lawmakers' cell phone data for intelligence on the insurrectionists.
And now, a State Department official appointed by Trump himself has been arrested for his participation in the riots—and for assaulting a police officer in the process.
Katie Shepherd and John Hudson of the Washington Post report that Federico Guillermo Klein, a unlawful entry, violent and disorderly conduct, obstructing Congress, and assaulting an officer in what is now the most direct link between the rioters and Trump, who was impeached for inciting the insurrection.
According to court documents, Klein beat an officer with a riot shield and attempted to pry open the doors to the Capitol, which was closed to the public due to ongoing threats.
Not only was Klein an employee of Trump's State Department and of his campaign, but he also had a top-secret security clearance.
People were disturbed by the proximity of Trump's administration and those who rioted in Trump's name.

The news laid bare a host of Republican hypocrisies and falsehoods about its own culpability.
Klein will soon appear in court, though it's unclear what he'll offer as a defense.