Georgia's Republican incumbent Governor tried to score points with voters by claiming his Democratic challenger lacked the support of law enforcement.
23 October 2022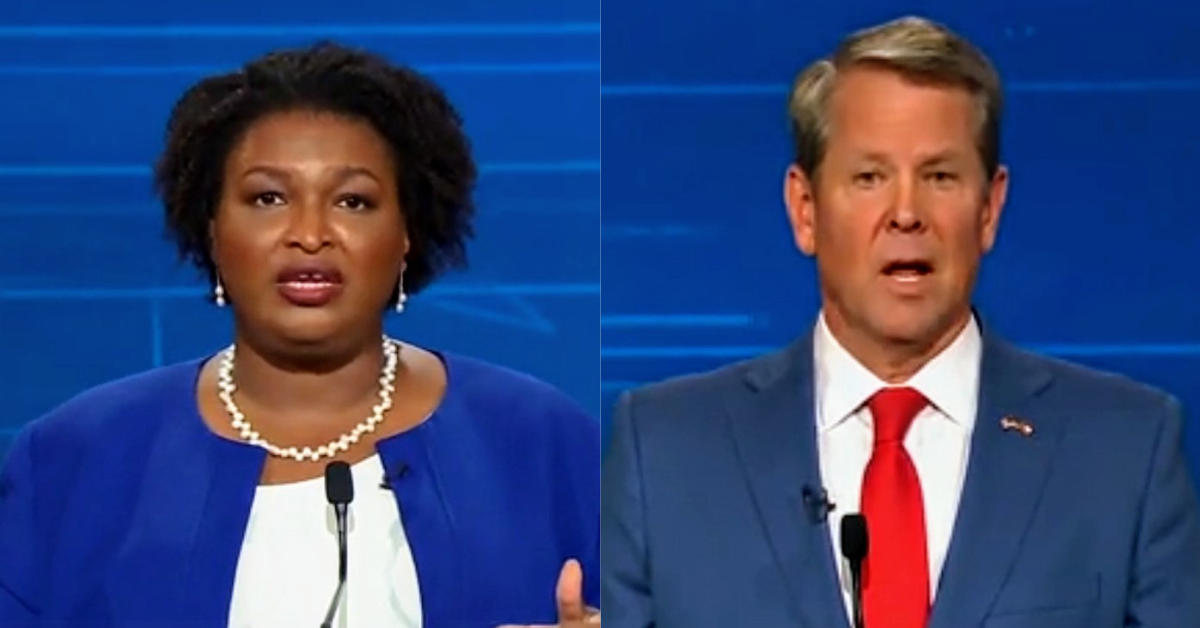 GPBN
On Monday, October 17, three Georgia Gubernatorial candidates met on the Atlanta Press Club debate stage.
While five individuals made it onto the November ballot, only Democrat Stacey Abrams, Libertarian Shane Hazel and Republican incumbent Brian Kemp participated. But the press znd public's attention was clearly focused on Abrams and Kemp whose podiums flanked Hazel in the center.
The frontrunners parried on health care, crime and punishment and voting rights.
In one particularly contentious moment, Kemp touted himself as the friend of law enforcement while claiming Abrams had no support from that segment of the electorate.
In a running theme for the night, Abrams called Kemp out on yet another "disingenuous" claim.
You can see the moment here:
In a segment where candidates could question one another, Kemp asked Abrams to name all the sheriffs who endorsed her for governor.
The fact law enforcement leadership would endorse the White male Republican over the Black female Democrat surprised no one except maybe Kemp.
But law enforcement is not just the mostly White, conservative men in charge—their departments include women and people of. And while Kemp knows law enforcement will always be on his side, marginalized communities don't enjoy that same privilege.
Abrams responded:
"Mr. Kemp, what you are trying to do is continue the lie that you've told so many times I think you believe it's true. I support law enforcement and did so for 11 years (in state government)."
"I worked closely with the sheriff's association."
The voting rights advocate added:
"Unlike you, I don't have the luxury of slogans to describe my position on public safety. I believe that we need safety and justice."
"Like most Georgians, I lead a complicated life where we need access to help but we also need to know we are safe from racial violence."
"While you might not have had that experience, too many people I know, have."
People pointed out Abrams legislative record on funding law enforcement.
...while calling out Kemp's record on guns and voting rights.
In a written statement, Abrams declared:
"Since my campaign began, I have been honored to travel across the state hearing from and speaking with Georgians. Georgians understand we face complex problems, and they are eager for real solutions."
"I look forward to continuing to meet Georgians where they are and sharing my fiscally responsible plans to support Georgia's families, teachers and law enforcement while pursuing a more equitable and accountable criminal justice system."
Addressing Kemp's record, Abrams added:
"By doing what is right and investing Georgia taxpayers' funds in our communities instead of tax kickbacks for Brian Kemp's cronies and the wealthiest in our state, we can reduce healthcare costs, pay livable wages to state employees and create 64,000 new jobs."
"I will be a governor who raises our standards without raising our taxes and builds One Georgia that rises together."
The Georgia governor's race is part of the 2022 midterms.
In-person voting is slated for Tuesday, November 8.