"South Park" is taking a different direction from last season. The creators want to stay away from dependency on the wild news surrounding President Trump.
18 July 2017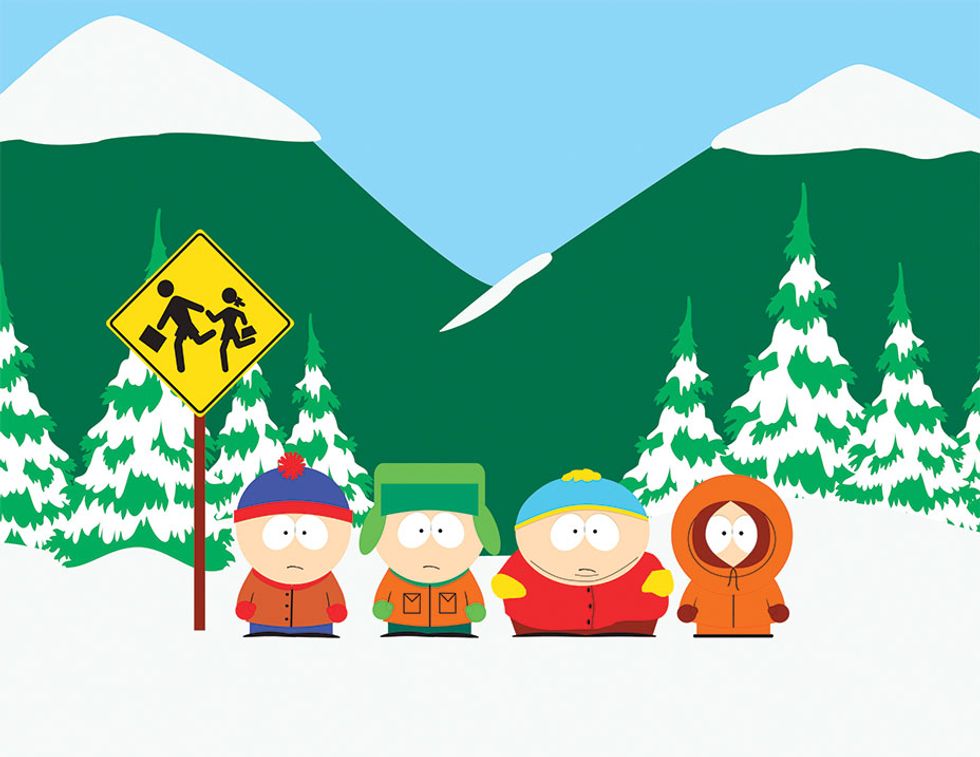 Trey Parker and Matt Stone, the acclaimed creators of South Park, like much of the world, have come to feel this way about U.S. President Donald Trump.
In the previous season of South Park, the 2016 U.S. presidential election was front and center in the majority of episodes, many of which mocked Trump's performance in the presidential debates.
Mr. Garrison, the neurotic teacher of Cartman, Kyle, Stan, and Kenny, served as South Park's stand-in for Trump, running for president and getting further than he ever expected. As the season progressed, Garrison came to resemble Trump in appearance more and more.
But come next season, Parker and Stone would prefer to take their long-running show — 20 seasons and counting — in another direction.
"This season I want to get back to Cartman dressing up like a robot and [screwing] with Butters, because to me that's the bread and butter of 'South Park': kids being kids and being ridiculous and outrageous, but not 'did you see what Trump did last night?' Because I don't give a ... anymore," Parker told the Los Angeles Times in a June 30 interview.
Back in May, Parker told Bill Simmons on his podcast that parodying a person like President Trump is no simple task.
Simmons asked Parker if he ever recalled a person who "almost couldn't be parodied because he was a parody."
Parker responded with a simple, yet effective, analogy: "If you have like a little monkey and it's running himself into the wall over and over and you're like, 'That's funny, but how am I gonna make fun of the monkey running himself into the wall?' I can discuss the monkey running himself into the wall, I can copy the monkey running into the wall, but nothing's funnier than the monkey just running himself into the wall."
Parker acknowledged that, while the Trump references were ultimately good for "Saturday Night Live's" ratings, this is not the type of show they would like "South Park" to become — that is, dependent on President Trump's next bizarre or unorthodox move.
Parker admits that after the election, his viewers came to anticipate "South Park's" Trump storylines much as viewers of "SNL" did this past season. And it was ratings gold.
As he explained to The Los Angeles Times: "We probably could put up billboards — 'Look what we're going to do to Trump next week!' — and get crazy ratings. But I just don't care." He added that, "Dude, we're just becoming CNN now. We're becoming: 'Tune in to see what we're going to say about Trump.' Matt and I hated it, but we got stuck in it somehow."
After 20 straight years of success, "South Park" has proven its worth many times over and has nothing left to prove. So, it looks like Parker and Stone are through with Trump fever.
What, then, do "South Park's" ingenious creators plan to delve into next season?
"Fart jokes," according to Parker.
Keep reading... Show less