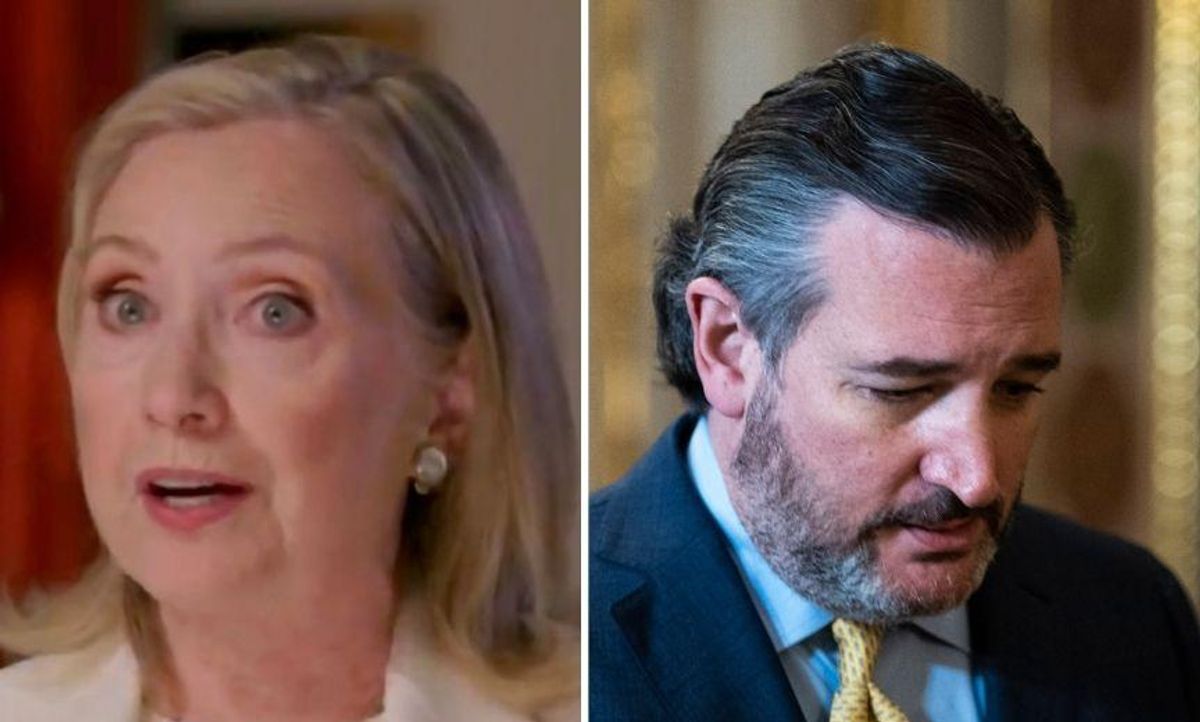 DNCC via Getty Images // Jabin Botsford - Pool/Getty Images
Texas Republican Senator Ted Cruz continues to face backlash for flying to Cancún, Mexico with his family for a beachside getaway as millions of his constituents endured freezing temperatures without electricity or heat.
The Lone Star State suffered widespread blackouts after a devastating arctic blast wreaked havoc on its largely independent power grid, booting energy sources offline due to insufficiently winterized systems.
Texts from Cruz's wife, Heidi Cruz, to family friends revealed the Cruzes abruptly decided to escape the "FREEZING" household for a weekend stay at the ocean front Ritz Carlton.
After widespread outcry, Cruz booked an earlier return flight on Thursday morning to return to his state on Thursday afternoon, but by then calls for his resignation—which were already growing after his support for Trump's election lies—had literally reached his doorstep.
If Cruz leaving his constituents to freeze while he lounged by the beach wasn't enough, reports also surfaced that the family had left its poodle, Snowflake, behind.
Former Secretary of State and 2016 Democratic presidential nominee Hillary Clinton had a terse response to reports about the doggie in the window.
One common layman method of evaluating politicians' trustworthiness is how they treat man's best friend. Many of former President Donald Trump's critics noted his aversion to dogs, and his use of the term "dog" as an insult. Cruz faced similar scrutiny following revelations that he left Snowflake behind.
People agreed with Clinton's evaluation.

Clinton wasn't the only one who put Cruz in the doghouse for leaving Snowflake.
With Snowflake officially going viral, multiple parody Twitter accounts of the pooch have already been created.