Lauren Boebert's shuttered gun-themed restaurant Shooters Grill will be replaced by Tapatios Family Mexican Restaurant.
02 January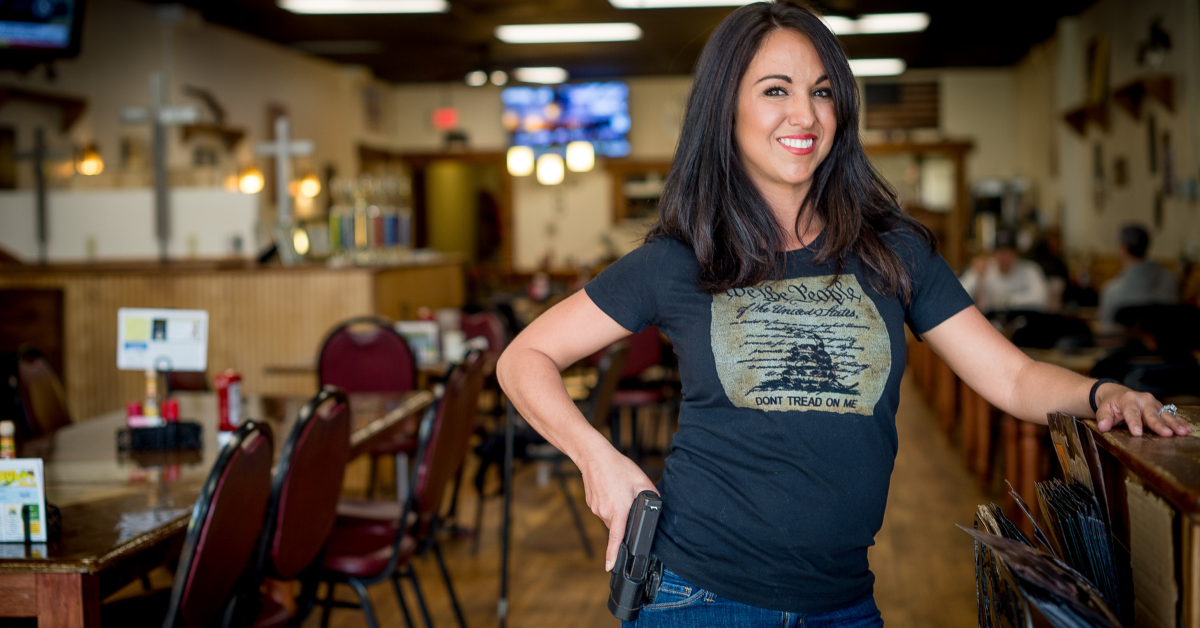 Emily Kask/AFP via Getty Images
Colorado Republican Representative Lauren Boebert—who retained her seat in Congress in 2022 by only 546 votes in a district she won by 26,512 votes in 2020—once ran an eatery in Rifle, Colorado called Shooters Grill.
The theme of the restaurant was guns and God with crosses and firearms on display throughout. Waitstaff including Boebert also waited tables with open carry firepower on display on their person.
The menu also featured gun-related items.
But in July 2022, the new owner of the building Shooters Grill and Boebert's congressional office were located in refused to resign the leases with Boebert according to a New York Times report.
But the location won't remain empty in 2023.
A sign has been placed in the window of Boebert's shuttered eatery that Tapatios Family Mexican Restaurant is coming soon.
People found the irony delicious.
Boebert who embraces White nationalist rhetoric and causes called Mexican immigrants "illegals… rapists, drug dealers, and criminals on the terrorist watch list."

Boebert's restaurant had several reported run-ins with the health department.
They defied pandemic protocols and then had issues with food quality.
At the time of her business' permanent closing, Boebert released a statement that the landlord's decision "was purely a business decision with no political motivation."

The restaurant was reportedly already closed at the time of the lease decision due to health code violations leading to revocation of their business license.