sheila cherfilus mccormick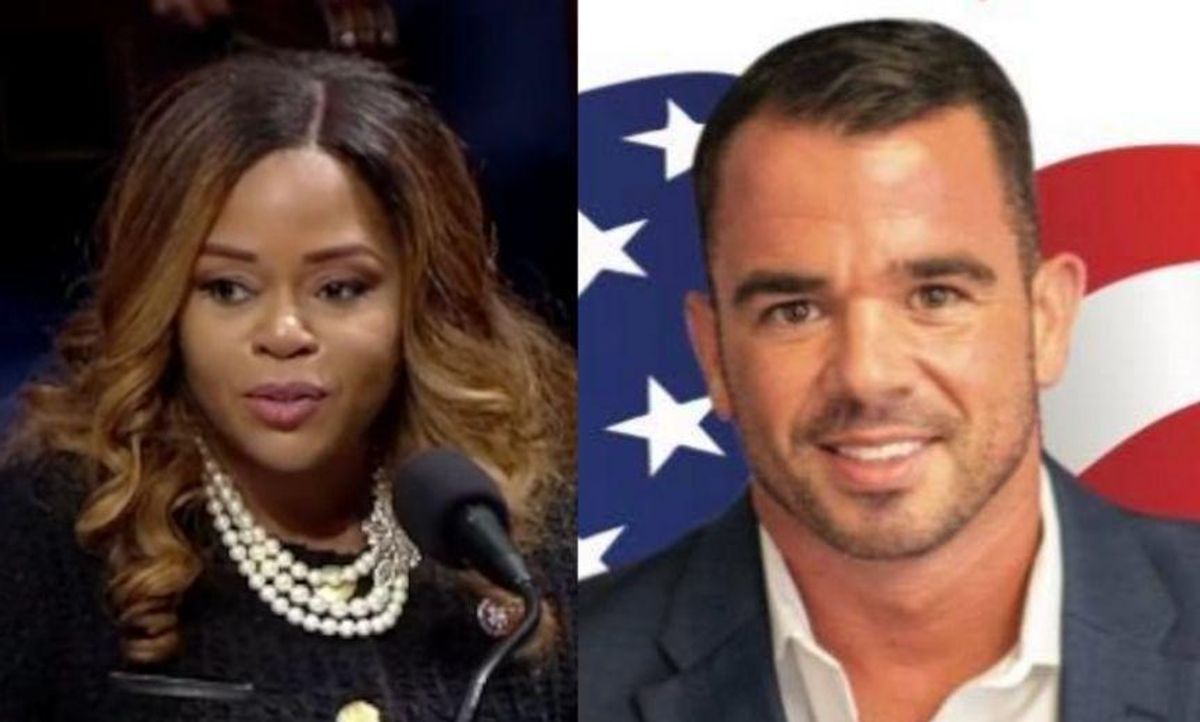 C-SPAN // Jason Mariner for Congress/Facebook
In the same way that former President Donald Trump's constant cries of "fake news" invalidated any critical reporting on his administration for his supporters, his constant smear campaign against the legitimacy of American democracy has eroded their faith in election results that Republicans don't win. As such, more and more Republican candidates are peddling the lie that the elections conservatives lose can't be trusted and that Joe Biden's presidency is illegitimate.
This past September, almost half of Michigan's Republican gubernatorial candidates said Biden's 2020 election victory was due to fraud. All five Republican gubernatorial candidates in Minnesota—to varying degrees—refused to plainly acknowledge the legitimacy of Biden's victory. In Georgia, gubernatorial candidate David Perdue joined a lawsuit baselessly claiming fraudulent ballots were cast in overwhelmingly Democratic Fulton County in the 2020 election—an election cycle in which he lost his bid for Senate.
Now, at least one Republican candidate is taking a page from Trump's book and refusing to concede an election he overwhelmingly lost.
Democratic Congresswoman Sheila Cherfilus-McCormick of Florida was sworn in last Tuesday in the special election to fill the seat of the late Congressman Alcee Hastings, who passed away this past April. The Congresswoman's district has overwhelmingly voted Democrat for two decades, but Cherfilus-McCormick's win still has her opponent—pro-Trump candidate Jason Mariner—believing the election was rigged.
Mariner lost his House bid by nearly 60 points and has still refused to concede. Before the January 18 election was even called, he filed a lawsuit claiming that his campaign would, "have some stuff coming out that we've recently discovered." He did not elaborate.
And in recent comments to reporters last week, Mariner said:
"People are supposed to have a fair shake at choosing governance.That didn't get that in this race because the media was so slanted and biased."
Make vague claims implying fraud then blame the media before refusing to concede?
This playbook sounded awfully familiar...
It was yet another indication that simply refusing to acknowledge losing election results is becoming a tenet of the Republican party's platform.
Despite Mariner's objections, Cherfilus-McCormick has already been sworn in. Maybe he can run again next cycle, however, and get his loss margin down to only 40 points.