After Senator Bill Cassidy railed against the White House Gift Shop's Trump Indictment Commemorative Coin, CNN's Daniel Dale provided a fact check.
13 June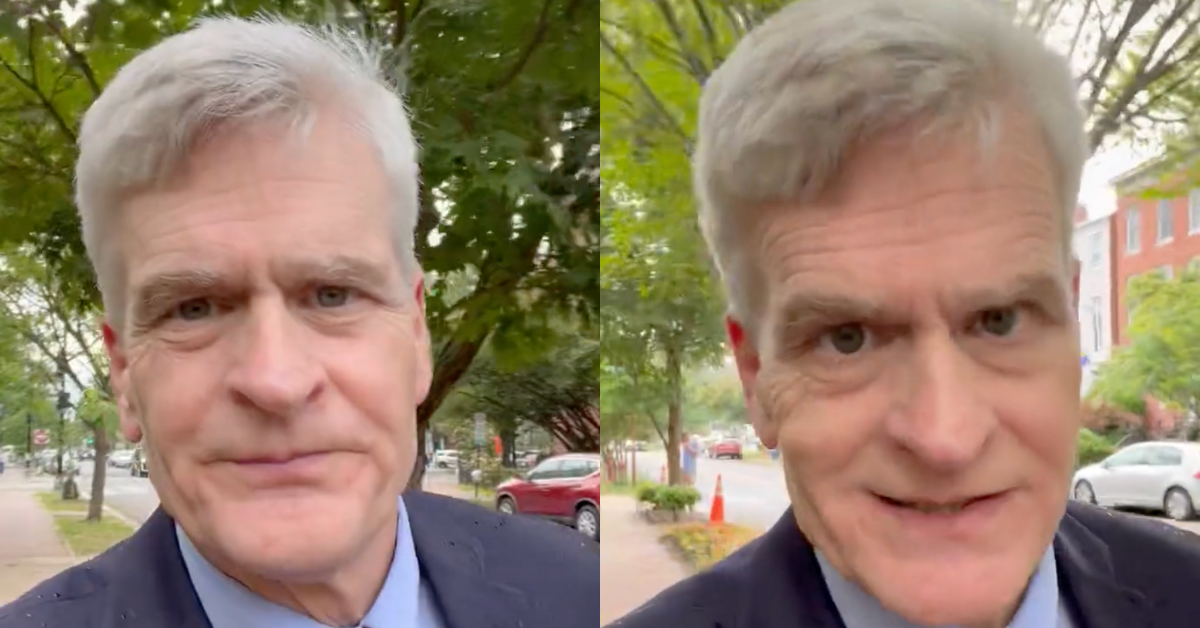 @BillCassidy/Twitter
Louisiana Republican Senator Bill Cassidy just posted a rant video to Twitter complaining about The White House selling coins commemorating former President Trump's indictment, which would certainly be in "poor taste"—if only it were true.
Unfortunately for Cassidy, "The White House Gift Shop" is not in any way under the control of The White House.
According to the business' website, The White House Gift Shop was created in 1946. It was originally known as the White House Flower Fund, but has since become a privately-owned business.
Cassidy began his video with the phrase "Outrage of the day," which perfectly encapsulates many members of the GOP's need to always find something to be angry about.
He then proceeded to expound on why the commemorative coin is inappropriate and implored the White House Gift Shop to "have a sense of decency."
You can view Cassidy's full video below.
CNN fact-checker Daniel Dale quote-tweeted Cassidy's video with a quick fact check to help him out.
People were largely unsurprised by Cassidy's reaction and lack of fact-checking before getting mad about something.
Many thought the coin was hilarious.
As Dale pointed out, this isn't the first bizarre commemorative coin the White House Gift Shop has sold that sparked some feelings online.
It's not even the first to mock Trump.

Back in 2020, they sold a coin to commemorate Trump's handling of the COVID-19 pandemic entitled "PRESIDENT TRUMP DEFEATS COVID AND HIS FIRST TERM AS PRESIDENT."