After RNC Chair Ronna McDaniel refused to condemn Donald Trump's recent Truth Social post likening the Left to 'vermin,' Liz Cheney did not hold back her disgust.
13 November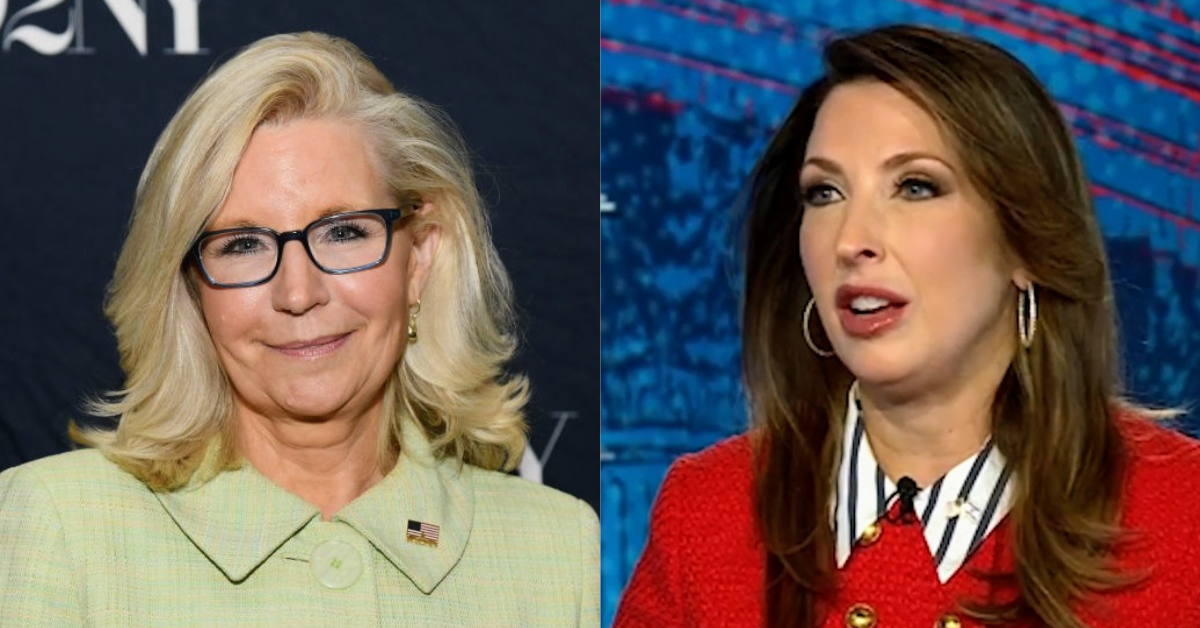 Gary Gershoff/Getty Images; NBC
In an appearance on NBC's Meet the Press, Republican National Committee Chair Ronna McDaniel was questioned about former Republican President Donald Trump's campaign messaging.
Trump drew further public condemnation after his Veterans' Day post on Truth Social.
The twice impeached and four times indicted former President posted:
"In honor of our great Veterans on Veteran's Day, we pledge to you that we will root out the Communists, Marxists, Fascists, and Radical Left Thugs that live like vermin within the confines of our Country, lie, steal, and cheat on Elections, and will do anything possible, whether legally or illegally, to destroy America, and the American Dream."
"The threat from outside forces is far less sinister, dangerous, and grave, than the threat from within.
"Despite the hatred and anger of the Radical Left Lunatics who want to destroy our Country, we will MAKE AMERICA GREAT AGAIN!"
Trump drew backlash when many of his statements were identified as bearing a strong resemblance to Nazi rhetoric.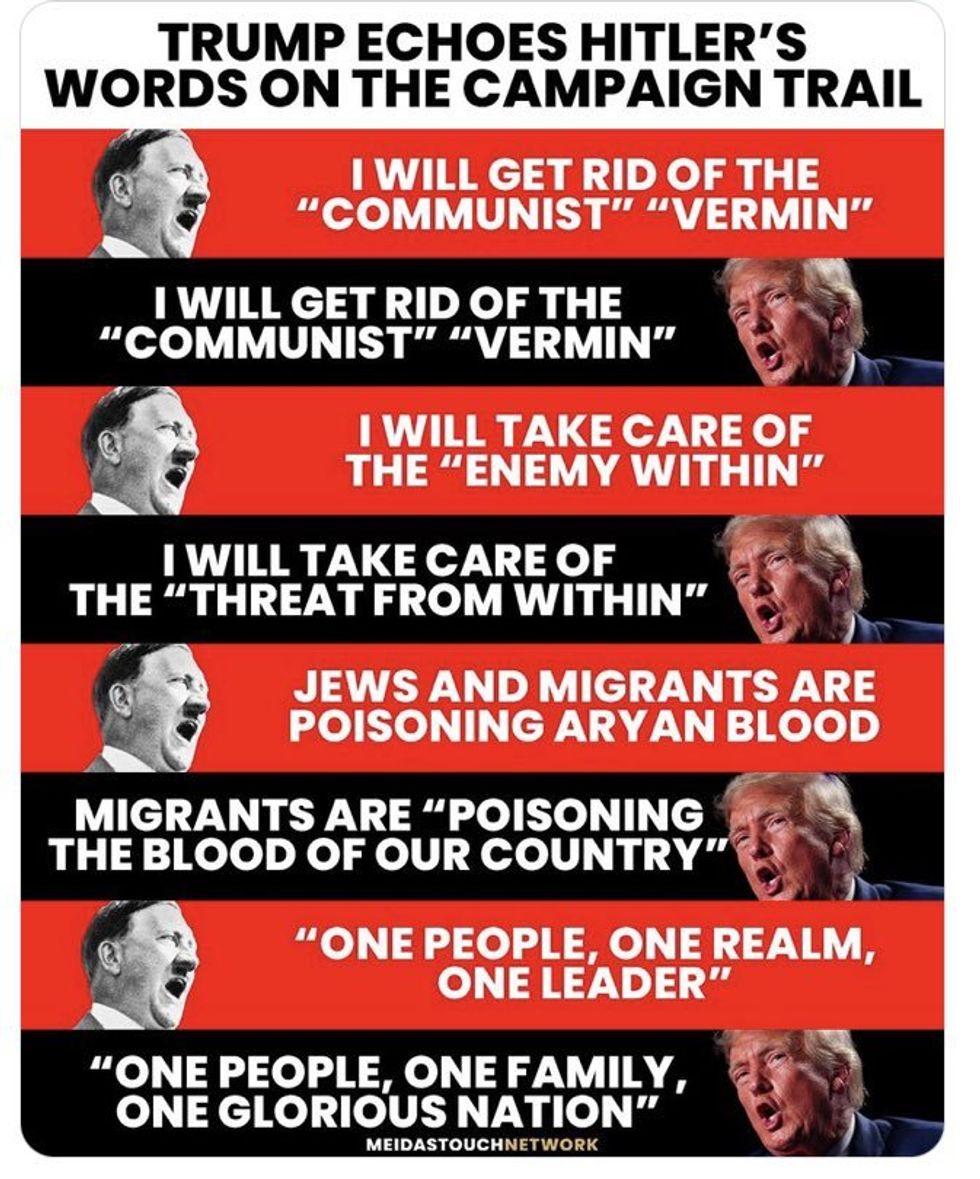 MeidasTouch/X
After Meet the Press anchor Kristen Welker asked McDaniel if she was comfortable with Trump's rhetoric, McDaniel said:
"I am not going to comment on candidates and their campaign messaging."
"I will say this, I know President Trump supports the veterans, our whole party supports our veterans."
"And I do think we're at a very serious moment in our country."
Former Wyoming Republican Representative Liz Cheney had a harsh rebuke for McDaniel's dodge of the question.
Cheney posted on X:
"When [GOP Chairwoman McDaniel] refuses to condemn the GOP's leading candidate for using the same Nazi propaganda that mobilized 1930s-40s Germany to evil, it's fair to assume she's collaborating."
"History will judge Ronna McDaniel and every republican who is appeasing this dangerous man."
Many concurred with Cheney's viewpoint.
In response to the criticism, the Trump campaign issued a statement reading:
"Those who try to make that ridiculous assertion are clearly snowflakes grasping for anything because they are suffering from Trump Derangement Syndrome and their sad, miserable existence will be crushed when President Trump returns to the White House."
The latest polls still show Trump as the GOP frontrunner for the party's 2024 presidential candidacy.