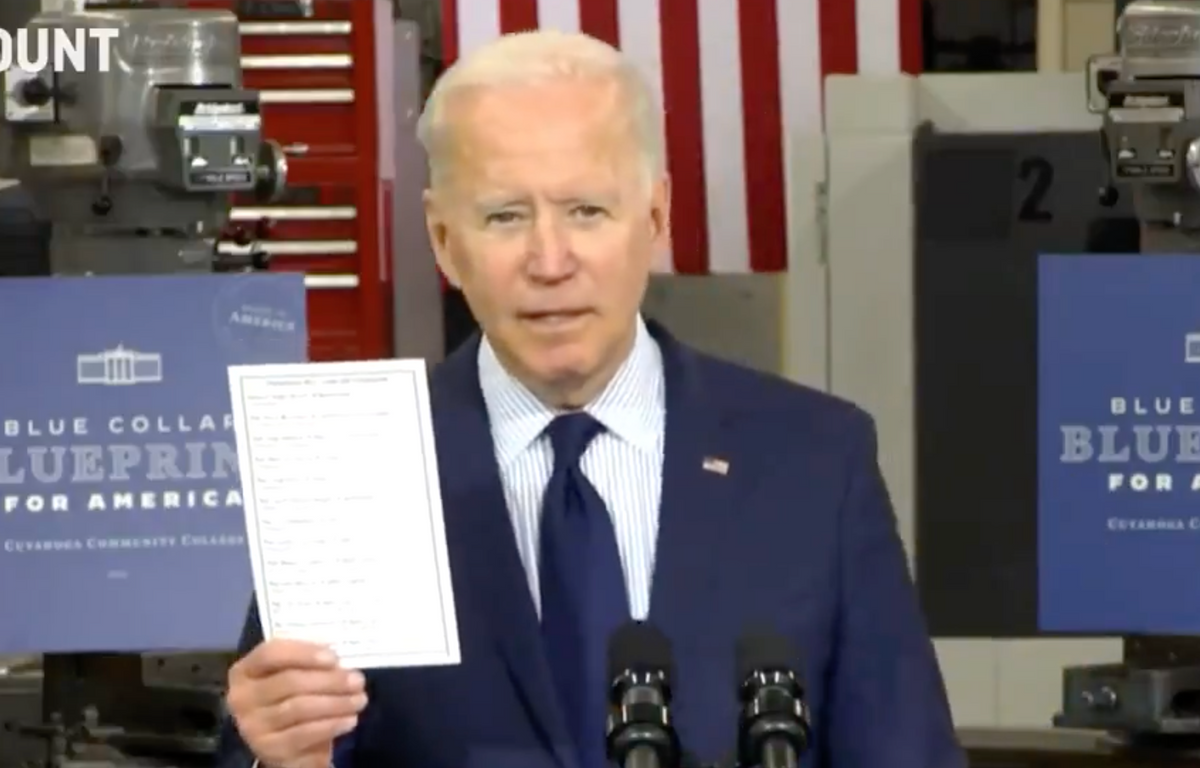 @TheRecount/Twitter
After taking back the White House at the start of this year, the first item on Democrats' agenda was to pass the American Rescue Plan—a long-awaited pandemic relief package that provided survival funds for small businesses, preserved expanded unemployment benefits, and delivered $1400 stimulus checks to hundreds of millions of Americans.
Despite the widespread popularity of these proposals, Republicans smeared the legislation as a socialist wish list and a Trojan horse for Democrats to secretly permit special projects for their own districts.
Democrats were forced to use a process called—however ironically—reconciliation in order to bypass the filibuster requiring 60 votes for legislation to pass. In early March, all 50 Senate Democrats voted in favor of the bill, with 49 Republicans voting against it, and one Republican Senator—Dan Sullivan of Alaska—not voting.
Not a single Republican in the House or the Senate supported the bill.
But with stimulus checks delivered and businesses steadily reopening, these same Republicans are touting the bill's provisions, and taking the credit. For instance, Republican Senator Roger Wicker of Mississippi tweeted about the bill's independent restaurant grants, boasting that "independent restaurant operators have won $28.6 billion worth of targeted relief."
In a Thursday speech at Coyahoga Community College in Cleveland, Ohio, President Joe Biden reminded people that Republicans were taking credit for a bill they voted against—and he literally brought receipts.
Watch below.

Biden said:

"Even my Republican friends in Congress, not a single one of them voted for the Rescue Plan. I'm not gonna embarrass anyone, but I have here a list of how, back in their districts, they're bragging about the Rescue Plan. They touted the restaurant revitalization fund. They touted...grants to community healthcare centers. I mean, some people have no shame."
Attendees erupted in laughter after Biden brandished the list of Republicans—a closeup of which can be seen here.
Social media users were laughing as well.
They agreed about the GOP's shamelessness.
Among the names on the list were prominent Republican lawmakers like House Minority Leader Kevin McCarthy of California and recently-elected GOP Conference Chair Elise Stefanik.