Senator Roger Marshall was mocked for trying to shame Joe Biden for stopping in Alaska to 'celebrate 9/11.'
12 September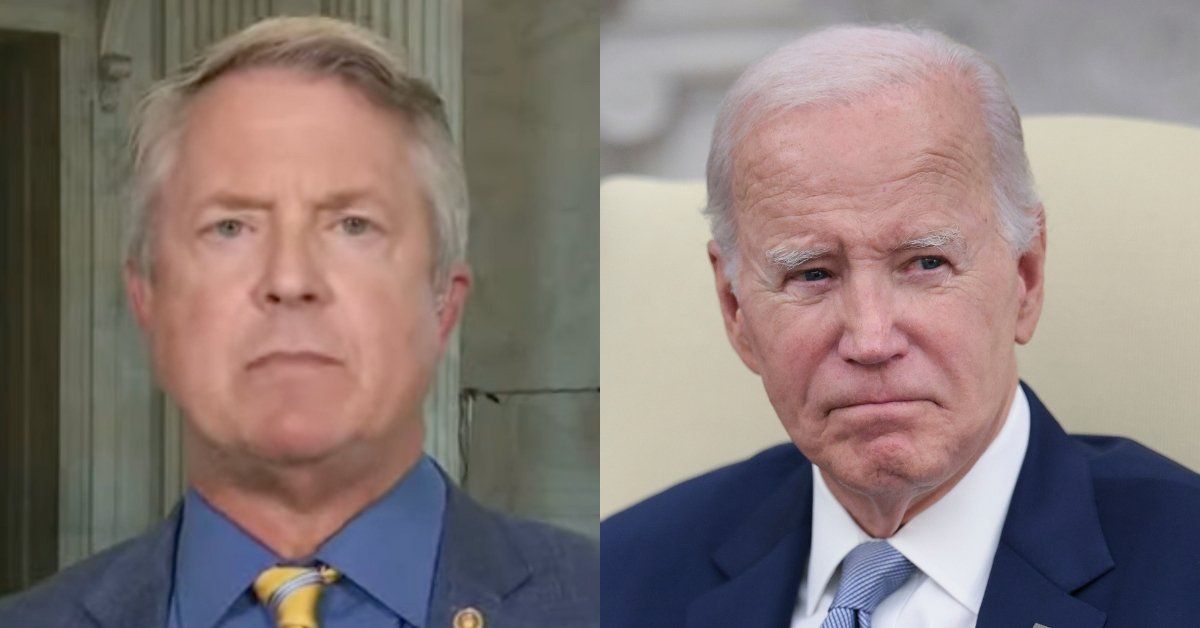 Fox Business; Win McNamee/Getty Images
Kansas Senator Roger Marshall appeared on Fox Business' Evening Edit on Monday. During the interview, he decided to criticize President Biden for the way he chose to recognize September 11, but it backfired spectacularly because of Marshall's choice of words.
Marshall told Evening Edit host Elizabeth MacDonald that he didn't approve of Biden's itinerary for the day, which included a stop at Joint Base Elmendorf-Richardson in Alaska, where he addressed service members, first responders, and their families about the 2001 attack and why it is vital to remember those whose lives were lost that day.
Marshall wasn't satisfied with how Biden chose to recognize the tragic anniversary, though,
"I think that a short fuel stop on the way home from a very unsuccessful, embarrassing trip abroad is not the way to celebrate nine, one, one."
He continued, apparently not realizing that "celebrate" might not have been the best choice of word to refer to memorializing a tragedy that killed nearly 3000 people and traumatized an entire nation:
"I think this is totally inappropriate, it shows us how out of touch this current president is. It's a very sad moment and I just want to stop myself and offer my condolences to all those folks that lost loved ones on 9/11 and let them know that we're still with you. We've not forgotten."
Interestingly, Marshall's message of remembrance and condolences closely echoed sentiments expressed by the President in his speech to those gathered at Joint Base Elmendorf-Richardson.
Biden emphasized the importance of remembering the individuals who lost their lives.
"I join you on this solemn day to renew our sacred vow: never forget. Each of those precious lives stolen too soon when evil attacked ground zero in New York."
He also spoke to the resilience of the American people in the face of such a catastrophe.
"But we'll never forget that when faced with evil and an enemy who sought to tear us apart, we endured. We endured."
You can view Marshall's complaints on Fox News, complete with incredibly unfortunate phrasing, below:

Sen. Roger Marshall joins the Evening Edityoutu.be
People on social media immediately questioned Marshall's use of the word "celebrate" in this context, as well has him referring to the day as "nine, one, one."
Marshall is far from the only one complaining about Biden's 9/11 itinerary.
Many on the right, including former Vice President Mike Pence, complained about Biden commemorating the day in Alaska instead of New York, but the President was on his way back from the G20 summit in India followed by a diplomatic visit to Vietnam.
Air travel, though certainly faster than most methods of getting from one place to another, still takes time — even for the President of the United States.