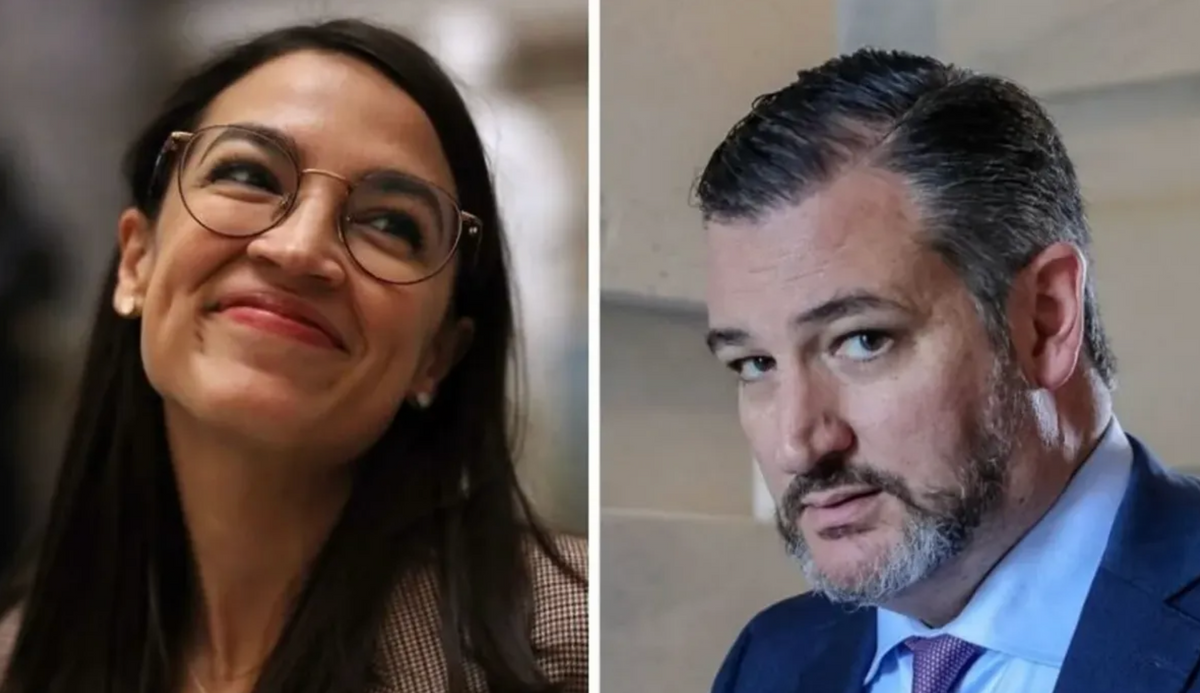 Alex Wong/Getty Images // Alex Wroblewski/Getty Images
The stock trading app Robinhood is facing widespread backlash for the freeze it placed on buying shares of GameStop and other stocks.
In recent days, the share prices of these companies skyrocketed thanks to users on Reddit's wallstreetbets forum, who bought their stocks en masse in an attempt to "short squeeze" the multibillion-dollar hedge funds who borrowed existing shares in hopes of returning them at a lower price and pocketing the difference.
Robinhood is already facing a class action lawsuit and Congresswoman Alexandria Ocasio-Cortez (D-NY) expressed support for a potential House Financial Services committee hearing on the development.
Ocasio-Cortez—a favorite target of the right due to her support for progressive policies—found rare agreement from Senator Ted Cruz (R-TX), a far-right Republican with whom she's clashed before.
Even after an unprecedented and deadly siege on the U.S. Capitol fueled by right-wing lies that Democrats "stole" the 2020 presidential election, Cruz objected to the electoral votes of multiple swing states lost by Republican former President Donald Trump, further amplifying the misinformation that prompted the riot.
At least one rioter was arrested for his calls to "assassinate AOC," the acronym often used to colloquially address the Congresswoman. Ocasio-Cortez later said there was a moment during the riots that she thought she was going to die.
Since then, Ocasio-Cortez has called on Cruz to resign from his seat in the Senate, citing the election lies he gleefully amplified before and after the riot.
Ocasio-Cortez responded to Cruz's agreement on the Robinhood matter, and made clear her stance on Cruz's place in the Senate hadn't changed.
The Congresswoman said she had no intention of working with Cruz after his part in the Capitol riot, but that she was willing to work with other Republican members of Congress who "aren't trying to get [her] killed."
The rebuke was met with overwhelming praise.

Others hadn't forgotten the part Cruz played in the chaos at the Capitol either.

Cruz has yet to respond to the Congresswoman's tweet.