No more Mr. Nice Guy
11 January 2019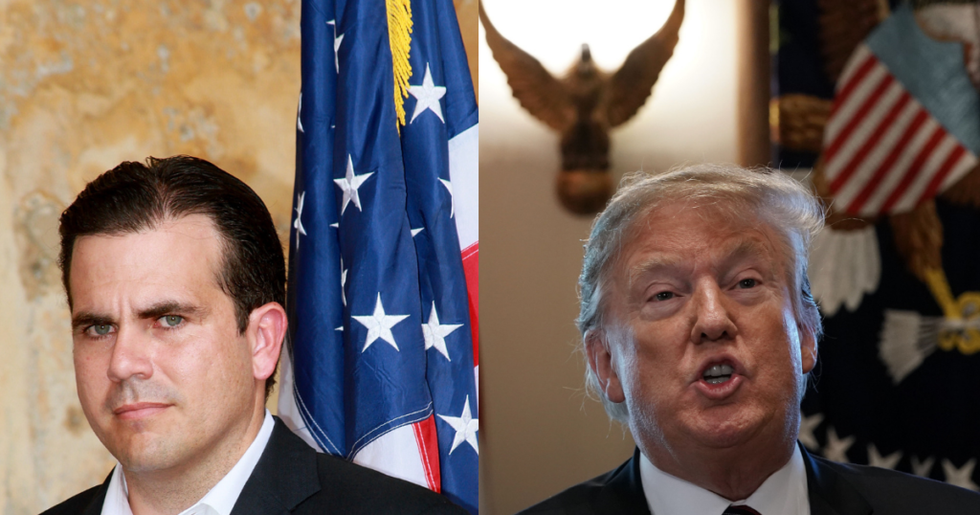 GV Cruz/WireImage/Alex Wong/Getty Images
President Donald Trump on Friday instructed the Army Corps of Engineers to scour their budget for funds to build his desired border wall. Trump's orders come in concert with his threat of declaring a national emergency.
The Corps' budget includes $13.9 billion in earmarks for disaster relief in Puerto Rico, which was devastated by Hurricane Maria in late 2017.
"Emergency disaster relief funds have been allocated but not yet obligated through contracts for a variety of projects in states including California, Florida and Texas and in the U.S. territory of Puerto Rico," the Associated Press reported Friday, "that have been ravaged by recent hurricanes, wildfires and other natural disasters, according to the aide familiar with the matter. The money funds a variety of projects, mostly flood control to prevent future disasters."
One official "with knowledge of the proposal" told AP the plan would "fund construction of about 315 miles (500 kilometers) of border barrier."
Another administration official told The Hill that diverting disaster dollars is "definitely an option that has been presented to the president," although they stressed that "nothing has been finalized."
Trump claimed without evidence last November that Puerto Rico's disaster relief funds were being misused.
Puerto Rico's Democratic Governor Ricardo Rosselló blasted Trump on Twitter after news of Trump's proposal broke.
"No wall should be funded on the pain and suffering of US citizens who have endured tragedy and loss through a natural disaster," Rosselló wrote. "This includes those citizens that live in CA, TX, PR, VI and other jurisdictions. Today it's us, tomorrow it could be you."
Rosselló demanded Trump "explicitly state what his intent is," accusing the president of trying to "undermine" rebuilding efforts.
He called out the President directly:
And urged him:
Twitter was inundated by other U.S. political leaders staunchly opposed to Trump's plan.
They were joined by a chorus of empathetic Americans who refuse to allow their fellow citizens to suffer so Trump can keep his pride.
Puerto Ricans are Americans, Donald.
Since when was Puerto Rico supposed to pay for the wall? Some people think they know the answer.
None of this is normal.
Keep reading...Show less