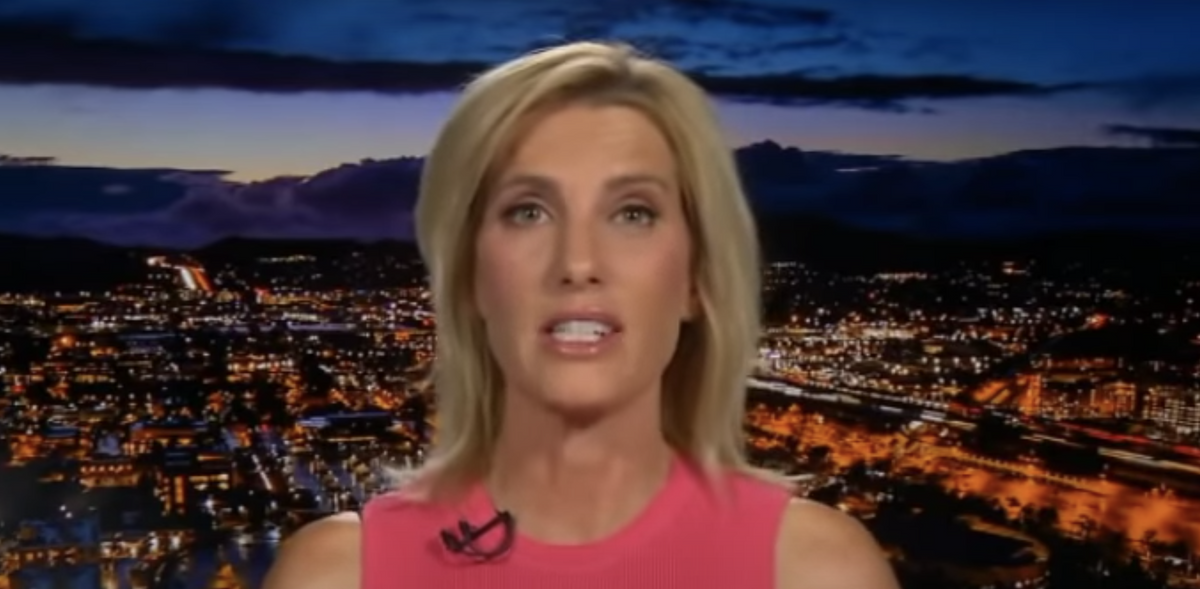 Fox News
Far-Right Fox News host Laura Ingraham urged her viewers to "suit up for battle" in a bizarre rant against the tyranny she says would envelope the United States if Democratic nominee Joe Biden were to become President.
Ingraham decried peaceful protests as "riots" and characterized Democrats as the party of "chaos, lawlessness and disorder." The protests she's characterizing as emblematic of lawlessness and disorder are occurring during the presidency of Donald Trump.
Ingraham became increasingly militant in her rhetoric.
Watch below.
The Ingraham Angle 6/29/20 - Breaking Fox News Today June 29, 2020 Fullyoutu.be
Ingraham began by painting American Democrats as enemies to the United States:

"The past month demonstrates beyond a shadow of a doubt that Democrats have become the party of chaos, lawlessness, and disorder...They hate our history, our traditions, and our way of life. They especially hate our Constitution, which they see as this thing that was written by a bunch of corrupt White slaveholders."
She told her viewers the situation was urgent.
"If you love your country, if you love Western civilization, if you want to save the rule of law, you must stand now. You must be willing to suit up for this battle. In school board meetings, in town council meetings, maybe even in parent-teacher conferences, and of course, state and federal elections. It's time to do or die."
Conservative demonization of Democrats has led to violence in the past. Trump devotee Cesar Sayoc currently sits in prison for mailing pipe bombs to people and entities Donald Trump railed against on Twitter. Far-Right conspiracy theorists pushed the idea that 2016 Democratic nominee was operating a child sex trafficking ring out of a local pizza parlor until someone showed up there with a gun and began firing shots.
Ingraham's primetime spot gives her a platform of millions, and many are uneasy at her painting Democrats as enemies to America against whom her viewers should battle.
Ingraham's grim portrait of a lawless United States seems to have arrived, and under a Republican president.
Ingraham has been conducting her show remotely throughout the pandemic outbreak.