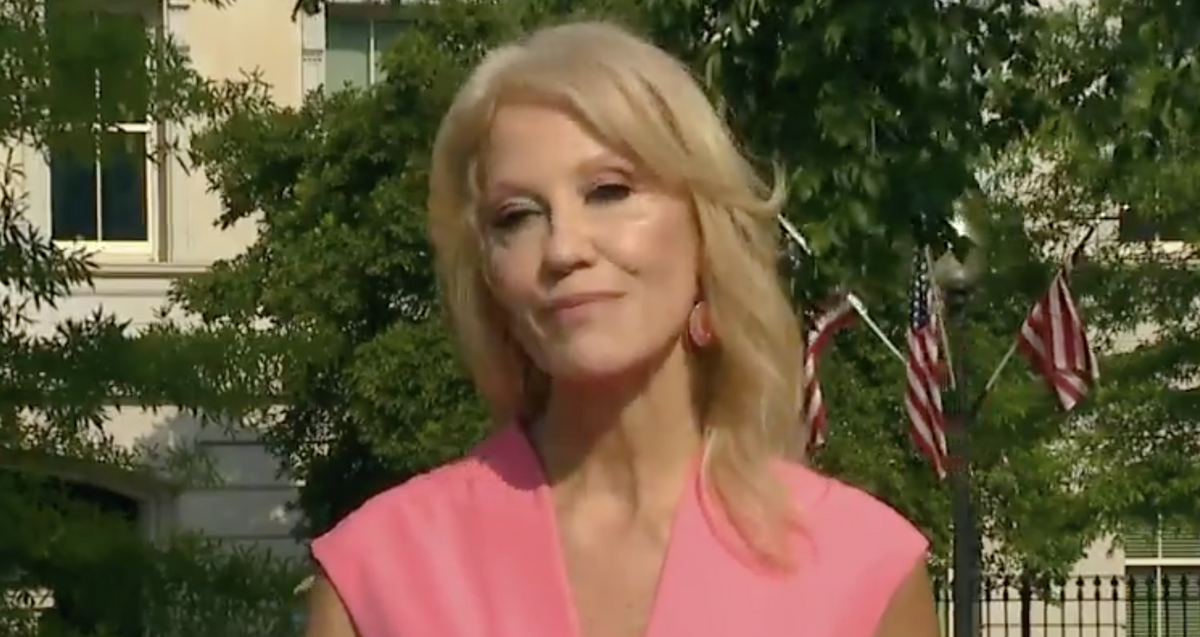 C-SPAN
Despite virus cases rising across the United States, President Donald Trump insists that schools should reopen fully—some as soon as next month.
The President held a round table earlier this month in which some educators and students echoed his position, and White House Press Secretary Kayleigh McEnany falsely assured at a press briefing on Thursday that science supported fully reopening schools.
Health officials, however, warn that schools are often modeled in a way that's functionally oppositional to the necessary precautions required to slow the spread of the pandemic. They require as many students as possible eating, learning, and playing together in an indoor facility, with dozens if not hundreds of adults to oversee them.
A recent poll shows that more than half of parents are against reopening schools before the crisis is managed.
Despite the President's insistence that schools reopen, Presidential Counsellor Kellyanne Conway's answer to whether or not the Trumps felt comfortable sending their 13 year old son, Barron, back to school raised some eyebrows.
Watch below.
Conway said:

"That's a personal decision. I don't know what Barron's school has decided and I certainly don't know what the first couple has decided with respect to their teenage son, who I believe is entering high school this year."
She went on to emphasize that there is no "one size fits all" solution for reopening schools and voiced support for more education funding.
But President Donald Trump has routinely warned he'll use executive power to force schools to reopen, even threatening earlier this month to withhold funding from schools that resist reopening. Education Secretary Betsy DeVos echoed those claims.
People found her assertion hypocritical.

Americans across the country don't trust the Trump administration when it comes to safely reopening schools.
Trump has urged the CDC to change its guidelines for reopening schools.