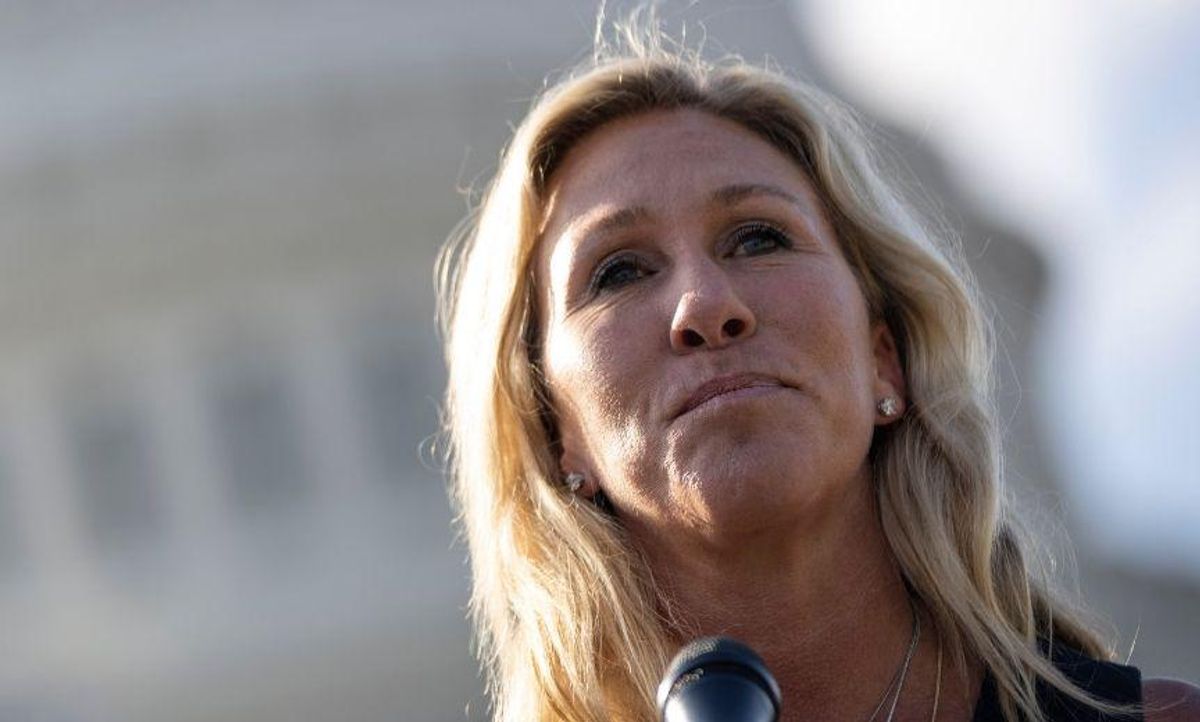 Drew Angerer/Getty Images
Republican Congresswoman and prominent conspiracy theorist Marjorie Taylor Greene of Georgia is one of the most infamous lawmakers in the country.
She was stripped of her committee assignments earlier this year for her support of deranged conspiracy theories before she was elected, including beliefs that Democrats secretly coordinate school shootings to weaken public support for the Second Amendment, that the devastating California wildfires were caused by Rothschild-owned space lasers, and—most notably—that the government was secretly run by a covert network of pedophiles, a central tenet of the QAnon conspiracy web
What's more, before her election, Greene expressed support for the execution of her now-colleagues.
Since being elected, Greene parroted former President Donald Trump's election lies, and—ahead of the Capitol Riots—urged Trump supporters to rise up against congressional certification of a free and fair election.
So people were stunned by Greene's apparent lack of self awareness when she shared a screenshot showing a message from Facebook, warning her that she may have been exposed to extremist content.
Greene hasn't only been exposed to extremist content—she's repeatedly purveyed it. In resurfaced social media videos, she warned of the "Islamic invasion" of the United States government with the elections of Democratic Congresswomen Ilhan Omar of Minnesota and Rashida Tlaib of Michigan—the first Muslim women in Congress, whom Greene would later badger to swear in on Christian bibles instead of the Quran.
What's more, Greene's ads have shown her holding assault weapons next to the faces of Tlaib, Omar, and Democratic Congresswoman Alexandria Ocasio-Cortez of New York.
People didn't hesitate to roast Greene for the post.

They were fed up with her trolling.
Greene's Democratic colleagues have repeatedly implored House Minority Leader Kevin McCarthy of California that Greene's antics are making for an unsafe work environment, and that immediate action must be taken.