Senator Bill Hagerty of Tennessee praised Trump's 'amazing' ability to 'weather' attacks against him after he was found liable for sexual abuse and defamation against E. Jean Carroll.
10 May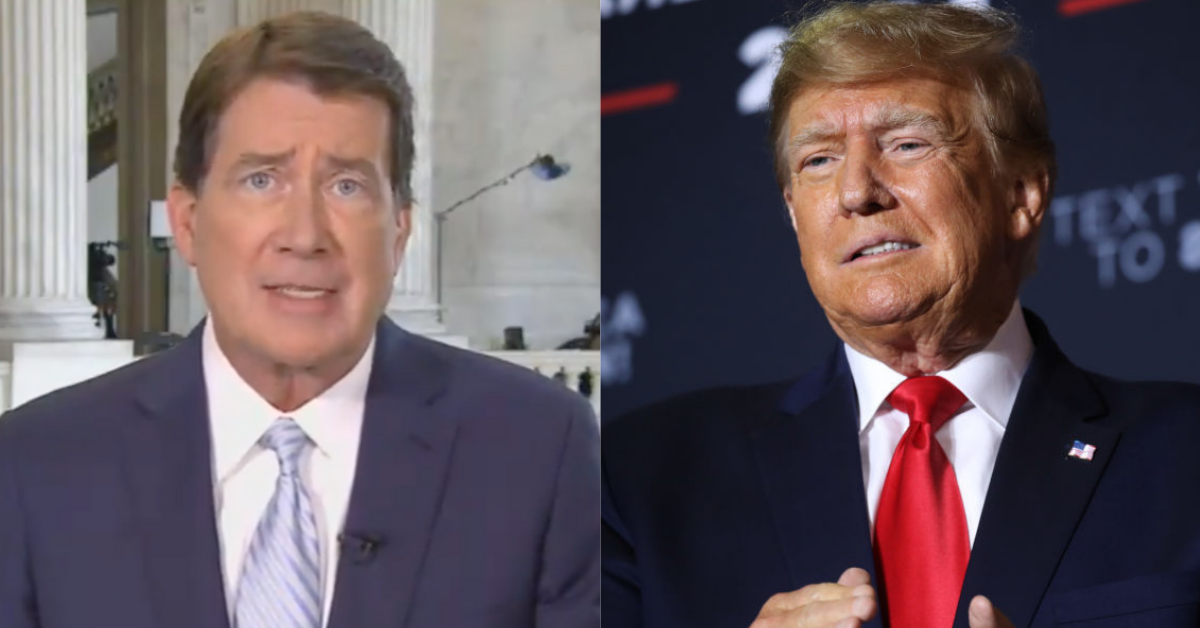 Fox News; Spencer Platt/Getty Images
Tennessee Republican Senator Bill Hagerty was criticized after he praised former Republican President Donald Trump's "amazing" ability to "weather" attacks against him shortly after Trump was found liable for sexual abuse and defamation against journalist E. Jean Carroll.
In a significant verdict, a Manhattan jury ruled on Tuesday Trump was responsible for the sexual abuse and defamation of Carroll, awarding her $5 million in damages. While numerous women have accused Trump of sexual misconduct in the past, this case stands out as the only allegation affirmed by a jury.
During an appearance on Fox News in the wake of the verdict, Hagerty—who served as the Ambassador to Japan during the Trump administration—claimed Trump "has been amazing in his ability to weather these sorts of attacks."
You can hear what Hagerty said in the video below.
Hagerty punctuated his support for Trump with a slew of GOP talking points about the economy and the nation's southern border.
"We've been watching this legal circus in Manhattan unfold. This is just the latest act in it. I don't think this is having an impact on the American public's viewpoint."

"I think the American public is very focused on what's happening to the real economy right now. Look at what happens at our border right now... Look at the various crises that have been precipitated by this administration."
And when asked whether Republicans should consider potentially nominating a candidate in 2024 who isn't saddled with so many legal "burdens," he had this to say:
"I think we've seen President Trump under attack since before he became President. This has been going on for years and he has been amazing in his ability to weather these sorts of attacks and the American public has been amazing in their support for him."
Hagerty's remarks were widely condemned.
Prior to the release of her book What Do We Need Men For?: A Modest Proposal, Carroll wrote in New York magazine that Trump had sexually assaulted her in the fall of 1995 or the spring of 1996 in the Bergdorf Goodman department store in New York City.

Carroll sued Trump for defamation and under the Adult Survivors Act, a New York state law "that creates a one-time, one-year look back window for adult sexual assault survivors who are outside the statute of limitations," according to Safe Horizon, the largest victim services nonprofit organization in the United States.
During the civil trial, a panel comprised of six men and three women determined Carroll presented compelling evidence Trump had sexually abused her approximately three decades ago. Trump himself had bragged on several occasions of sexually assaulting women, the former Republican President's infamous "grab them by the pussy" being the mosf widely known instance.
Trump's legal team refrained from presenting any witnesses during the trial. Trump did not make an appearance to listen to the poignant testimony delivered by Carroll, who had filed a lawsuit against him the previous year.
Carroll's emotional account of the assault, which she said permanently shattered her romantic life, was delivered without anyone countering her testimony. Trump was given until Sunday to testify on his own behalf, but refused.
Trump vowed to file an appeal.