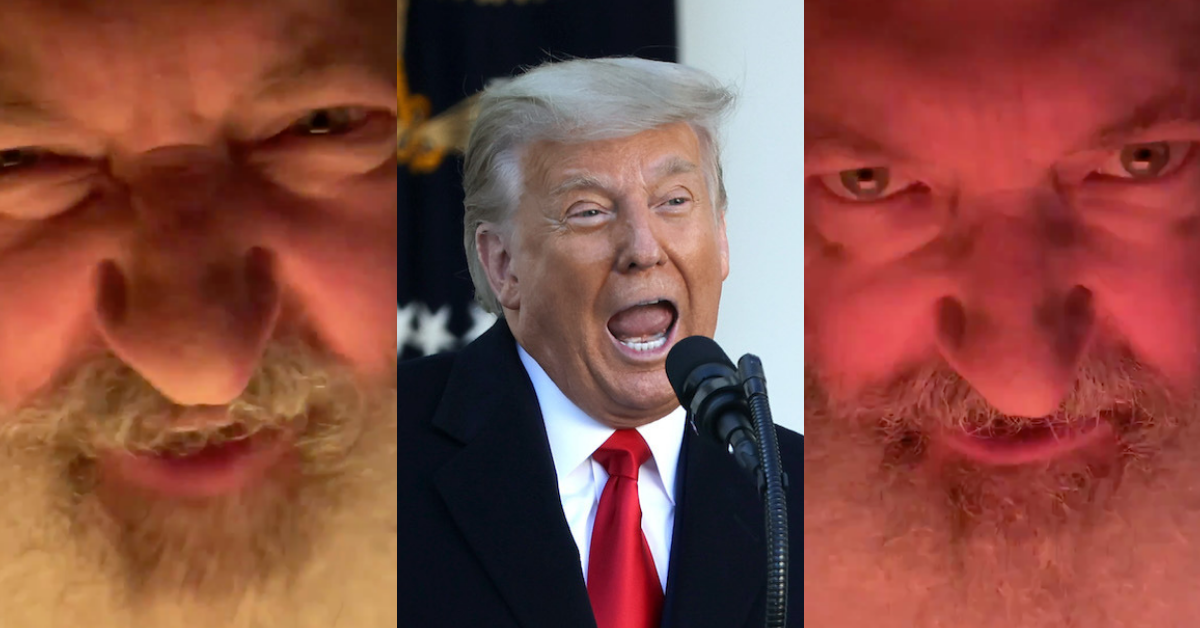 @RandyRRQuaid/Twitter; Chip Somodevilla/Getty Images
President Donald Trump has in recent weeks turned on the allies who didn't show unfailing loyalty to him after his loss of both the popular vote and electors tally in the 2020 election. One of his targets is the channel that was instrumental in his 2016 electoral college win—Fox News.
Angered by Fox News correspondents fact checking his false claims, Trump posted a series of attacks against the network on Twitter.
Inspired by one of Trump's rants, actor Randy Quaid recorded a dramatic reading of the rant and shared it on Twitter with the caption:
"TIME TO MAKE OAN & NEWSMAX RICH. FOX IS DEAD TO ME!"
Apparently the President was impressed.

Trump retweeted the video.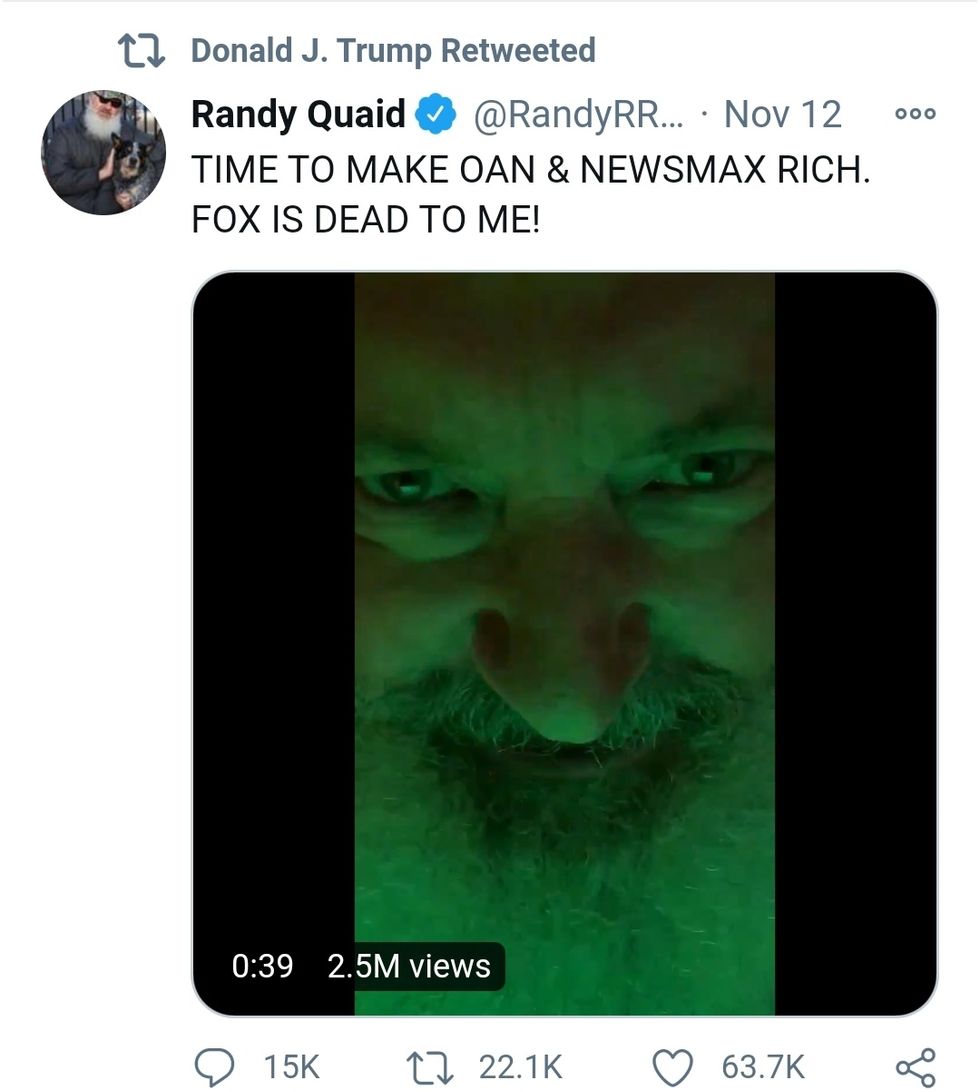 @realDonaldTrump/Twitter
People were disturbed—or amused—by both the video and the President's sharing it.

The President shared other tweets from Quaid.

While Quaid gained a fan in Trump for his unflinching loyalty, the rest of Twitter remains less than impressed.