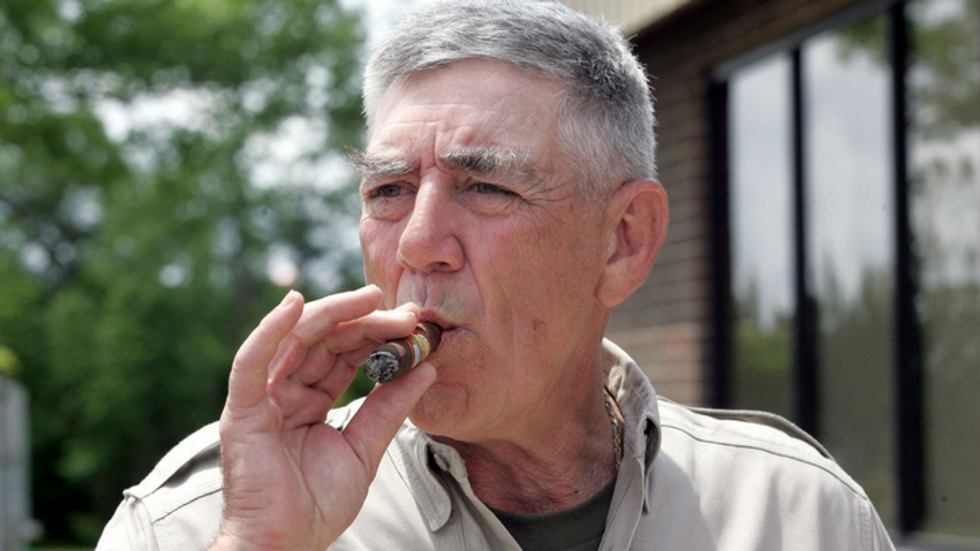 When Hollywood needed a no-nonsense military figure, it often turned to Ronald Lee Ermey. His presence was unforgettable, but at the age of 74-years-old, the marine drill instructor-turned-actor has passed away from pneumonia. He leaves behind a legacy that includes films like Full Metal Jacket, The Texas Chainsaw Massacre remake, Se7en, Toy Story, and even a pair of television programs on the History Channel: Mail Call and Lock 'n Load with R. Lee Ermey.
Though Ermey was typecast as an authoritative military figure for much of his career, it didn't stop him from earning praise for his roles. His most notable appearance in Full Metal Jacket earned him a Golden Globe nomination for Best Supporting Actor.
You may think you know the man behind memorable characters like Gunnery Sergeant Hartman and Mayor Tilman, but here are five fast facts to celebrate his long career in Hollywood and television.
He Really Was Ex-Military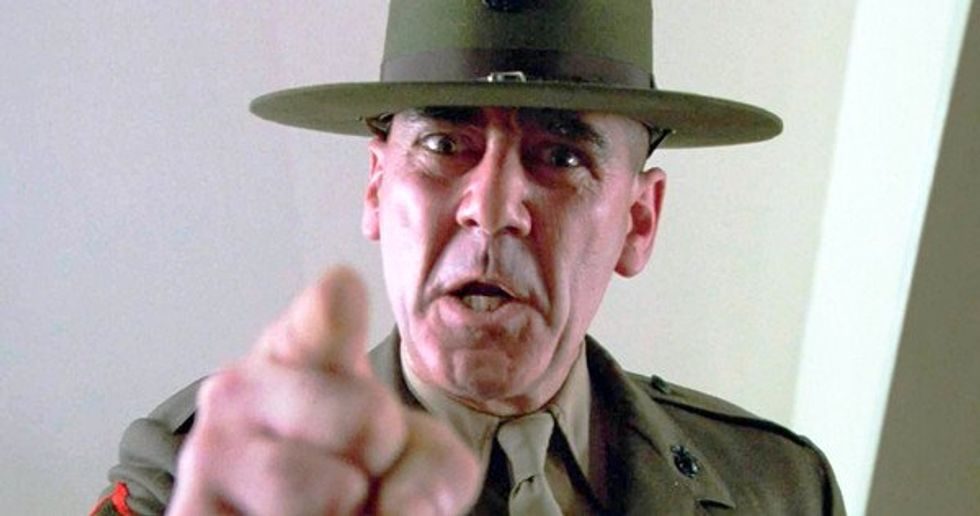 Some actors are so good at one thing that you'd think they were born to play that role or actually lived through it before getting into acting. Ermey fit into the military persona so well, but it wasn't just because he was a good actor.
At 17-years-old, Ermey enlisted with the United States Marine Corps. During his service, he spent 14 months in Vietnam and Okinawa before being medically discharged in 1972. At the time of his discharge, he was a staff sergeant. In 2002, the Marine Corps Commandant General James L. Jones approved an honorary promotion to gunnery sergeant.
He Was Fired by GEICO
Of his many, many acting roles, Ermey was approached by GEICO to be a spokesperson. He accepted and took part in the 2010 "Drill Sergeant" commercial. In December of that same year, Ermey went on a rant against the Obama administration's policies at a Marine Corps Reserve's Toys for Tots rally.
His statement accused the administration of "destroying this country" and "driving us into bankruptcy so that they can impose socialism." Despite posting an apology a month later, GEICO severed ties with the former sergeant and removed Ermey's commercial from its official YouTube channel.
Ermey also believes that his comments led to him being blackballed by Hollywood, though he did appear in Akiva Schaffer's The Watch (2012).
A Voice to Remember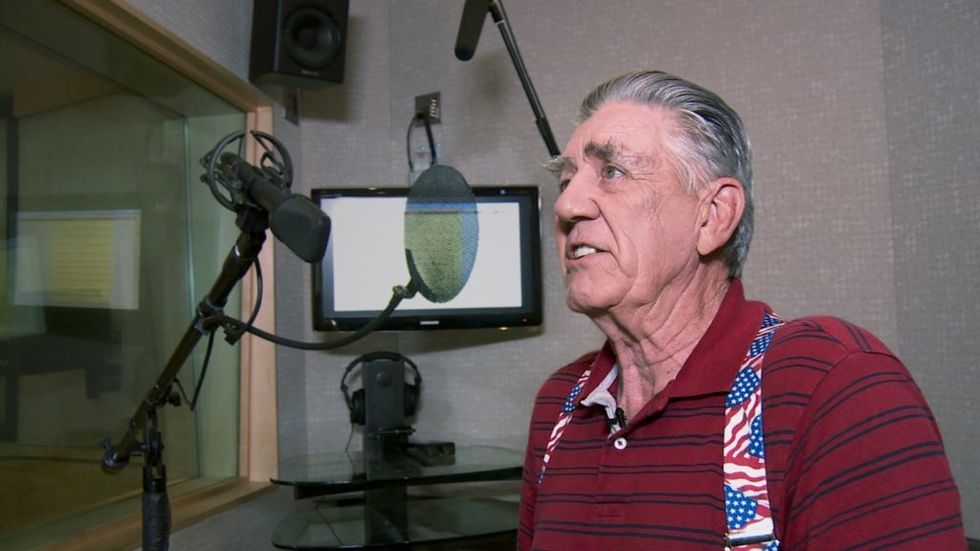 One of Ermey's most notable features was his powerful voice. This led to various vocal credits throughout his career, starting in 1995 with an appearance on The Simpsons. Ermey also lent his voice to the Toy Story trilogy as Sarge, The Angry Beavers, Recess: School's Out, Family Guy, Invader Zim, Kim Possible, The Grim Adventures of Billy and Mandy, Shark Bait, and SpongeBob Squarepants.
Gamers may also recognize Ermey as General Barnaky in Fallout Tactics: Brotherhood of Steel, Wa-Wa the Water Elemental in Crash Bandicoot: The Wrath of Cortex, and the drill instructor in Call of Duty: Ghosts.
He Originally Didn't Have a Role in Full Metal Jacket
It's difficult to think of Full Metal Jacket without Ermey's commanding presence as the gunnery sergeant, but that's initially how it was slated. Ermey was only hired by Stanley Kubrick as a technical advisor and was tasked with reading the part of Sergeant Hartman while interviewing extras. With the role of Hartman already filled, Kubrick backtracked his decision after seeing Ermey in tapes of the interviews he did. Ermey was later cast as Hartman and even personally wrote the insults that the character spewed at his Marines.
He Once Owned a Whorehouse
Ermey didn't go from the military into acting. In fact, in between the two, after being discharged from the Marines, he remained in Okinawa and made a purchase that would become a temporary business endeavor. Before taking to Hollywood, Ermey owned a bar and whorehouse.
The former Marine claimed to have given the GIs on the island an "honorary membership" if they helped him renovate the run-down building, but much of his business came from "black-marketing." Ermey caught the attention of the Okinawan FBI and was forced to leave his business behind and flee to the Philippines.
Keep reading...Show less