Fifth graders at Center For Inquiry School 27 led a protest of Indiana's 'don't say gay' House Bill 1608.
25 March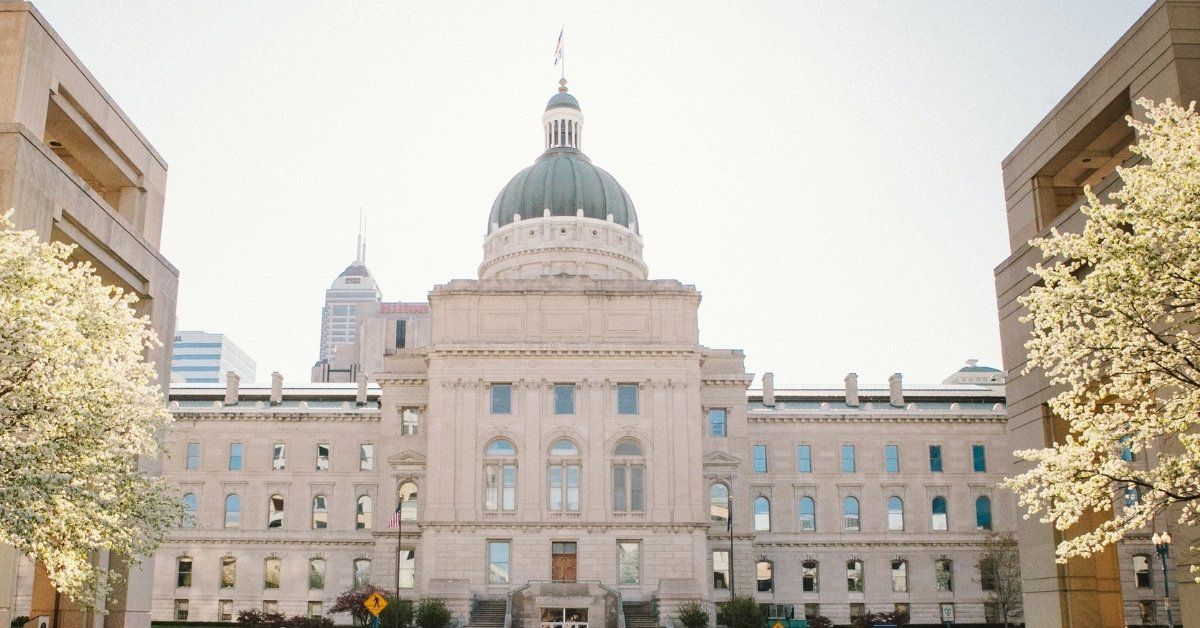 Steven Van Elk/Unsplash
Students from the Center For Inquiry School 27 in the Indianapolis Public Schools district staged a walkout on Monday afternoon in protest of the state's "Don't Say Gay" bill.
According to the Indy Star, the demonstration was organized by three fifth-grade students who wanted to take action.
They feared how the anti-LGBTQ+ legislation that restricts teachers from discussing sexual orientation or gender identity in classrooms would impact students at the school.
Similar to the hate bill signed into law by Republican Florida Governor Ron DeSantis last year, Indiana's House Bill 1608 would ban public school teachers from instruction on "human sexuality" in kindergarten through third-grade classrooms.
In its first committee hearing in the House, HB 1608 was amended "to strike out most of what resembled 'Don't Say Gay' legislation" and was transformed into a bill that would regulate the use of pronouns and name changes in the school, essentially erasing the identity of LGBTQ+ students.
The new bill would allow teachers and administrators to report speculation on gender nonconforming students.
Staff members can also misgender and deadname transgender students–even if a parent has requested for the school to recognize their trans child by their chosen name and pronouns.

Violet Brooks, one of the CFI 27 fifth graders leading Monday's protest, told the media outlet:
"So we just started talking to everyone in the school to see if they wanted to do something about this."
Brooks told the outlet that she anticipated around 50 students to participate in the demonstration at the school's neighboring Martin Luther King Jr. Park.
However, nearly twice the number of students from third to seventh grade showed up to march.
Many of the young students held signs and chanted:

"We're here and we're queer."
Two of the other walkout organizers, Norah May and Paper Hahn, wore Pride flags around their shoulders and painted rainbows on their cheeks as they led the charge in the park.
At one point, they mounted the jungle gym and chanted:
"Kill the bill."
Third-grade student Scarlet Chavez expressed her concern about how the bill would affect her and fellow classmates who are LGBTQ+ allies should it be signed into law.
Said Chavez:

"We are trying to protest to make sure that kids have rights and won't be stopped from expressing their whole self."
The demonstration was supervised by a number of CFI 27 staff members and proud parents, including Shelly Snider–a lesbian mother whose son Mason attends the school.
She told the outlet:

"Being able to see all of his classmates support him in having two moms, and for him to be seen as a valued part of the community as anyone else, is super great to see and great for his self-esteem."
Snider noted how Mason experienced classmates inquiring about him not having a dad and how that could pose a problem with teachers under the new law.

"How are teachers expected to talk about families that may be different from what the mainstream society says a family should look like."
Seventh-grader Keira Bailey said she previously felt safe expressing her identity at the school but is now fearful of how the bill could change the acceptance culture.
"I think everyone should have the freedom to be who they want to be," said Bailey.
The amended version of the bill was passed by the House 65-29 on February 23. A hearing in a Senate education committee was scheduled for Wednesday.